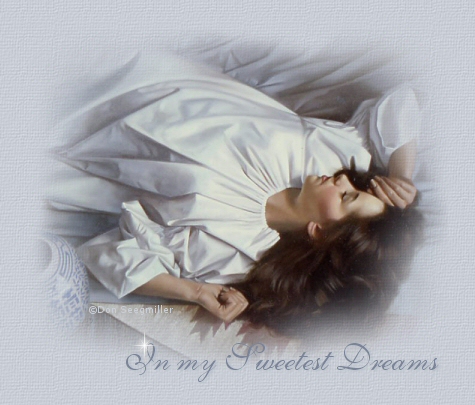 ' Intents Of The Heart '

(Caps Used Herein For Divine Emphasis)
Psalms 19: 14
" Let the words of my mouth,
and the meditation of my heart,
be acceptable in Thy Sight,
O Lord, my Strength, and my Redeemer."
Luke 6: 31
" And as Ye would that men should do to you,
do ye also to them likewise."
Romans 12: 9 ~ 19
" Let love be without dissimulation.
Abhor (loathe, hate, shun) that which is evil;
Cleave (hold tight) to that which is Good.
Be Kindly affectioned one to another with brotherly Love;
in Honour preferring one another;
Not slothful (lazy or apathetic) in business;
Fervent (deep-heated, passionate for Christ, consistent) in spirit;
Serving The Lord;
Rejoicing in hope;
Patient in tribulation;
Continuing instant in Prayer;
Distributing to the necessity of saints; given to hospitality.
Bless (speak well of, do good to) them which persecute you:
bless, and curse not.
Rejoice with them that do rejoice,
and weep with them that weep.
Be of the same mind one toward another.
Mind not high things, but condescend to men of low estate.
Be not wise in your own conceits.
Recompense to no man evil for evil.
Provide things Honest in the sight of all men.
If it be possible, as much as lieth in you,
live Peaceably with all men.
Dearly beloved, Avenge not yourselves,
But rather give place unto Wrath:
for it is Written,
Vengeance IS MINE;
I will Repay, Saith THE Lord."

(The battles are The Lord's and we leave them there in a Releasing, unconditional Love for all;
Herein is Loving Trust, Patience, God's own Creative and Timely path....
with us doing what pleases His Heart from our heart;
THE Potter Knows BEST! )
(Romans 8: 28)
The bottom line of this message is Love, its language and Fruits. God is Love. What is it that we each need and respond to? What is The Greatest Force in our world and The Greatest Healer? Jesus said, 'By THIS, Shall ALL men KNOW that YOU ARE MY disciples (followers), if you have LOVE one for another.' ('Love does no harm to another')
If we do or say things that Violate Love, we are out of the realm of The Holy Spirit's Lordship over us and through us. God cannot and won't anoint 'flesh'. It is an enemy of God, we are told in the Bible. i.e. 'Flesh profits nothing.' † 'Crucify the flesh and the lusts thereof...'
I speak here about motives, i.e. one's intent or purpose of heart. GOD Knows what our motives are in anything and everything. HE sees it, feels it, reacts to it. He also is touched by what our motive is in our dealings with each other. Even, in 'doing a work for God', a ministry, teaching Sunday school, raising our children, etc. And, the beat goes on and on. You can fill in the blanks.
What our motive is in anything....toward, or with anyone...IS it Pure in HIS Sight?
Is it what We want done to Us?
Are we doing or saying something to gain God's own purpose with our self and/or another..... or, to achieve 'control for our own purpose and will' in that thing or with that person?
Is Christ's Kind Considerate Love causing me to embrace it in My own Inner being and life?
Is there Within Me....Honesty, Sincerity and Integrity of Heart?
Am I Practicing a Double Standard in my Attitude and Treatment of Another?
Is GOD Happy with what HE sees INside of Me?
Do I Have HIS Approval and Acceptance?
Is HE Comfortable with what HE Knows about me INside....and Out?
Are My Motives Enhancing My Spiritual Growth and Usefulness IN HIS SPIRIT, Or hindering and Stopping them?
Who wants to feel like someone has gotten something over on them?
Isn't that an insult to our intelligence?
Isn't it an affront on our Spiritual state With God?
Is that kind?
Is that what we want done to us?
Is this sort of person one that we will Trust and Recognize as 'Saved' or as 'a True Christian' (Christ-like)?
You know how it goes, not one of us in this world is exempt from having to deal with this thing called 'motive, intent of the heart'.
God's Will, or ours?
Taking control of our own Self where needed, as needed, or seeking to control another?
Manipulation over another person's Mind, Emotions and Life is Cruel at best. God Himself doesn't do that to any one of us; Rather, He believes in us and waits IN HIS RELEASING LOVE. His Heart is always open to us, no matter what.
How many times have you too, required His Understanding, Forgiveness, and Love?
How many times have you Depended on His Mercy?
How many times could you Depend on His Love and Him Always being Kind and Warm to you?
And what about His Believing in you....And leaving you to come to Him your own way and in your own time....from Your Heart?


People who seek to and/or gain control over Another person's LIFE....that God Himself gave to them for HIS Influence and Control and Plan to win out, Need to Get To the Altar and Truly Learn of Jesus Christ. And, for sure, to Repent for their selfish Pride~Be Sincere With God!
He...leaves us all to our Own will, Choice and Timing.....to come to terms with Him, His doctrinal teachings and self, with The Gospels. If you haven't already found out, your enemy in this life (Before the devils of Hell) is The one you See in the Mirror Each day!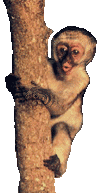 Too many times it is the case of us doing what is called 'transference'. That is, rather than see and deal with our own self in needful areas of change, we seek to change others. (to thine own self be true) We each have full-time responsibility to change 'ourself' with God and man.
Our family members, neighbors, friends, work associates, etc. ~ need to see us 'dealing rightly with our Self'.
Trying to change and control others our own way is quite self-seeking-exalting in Pride; Using such 'control-ploys' as: fear, guilt, intimidation, manipulation of one's mind and emotions, shut-outs, rejection, anger, threats, holding back love that is due, ill-will, etc. Talk about 'motive'! These are 'fruits of the Flesh' and the Devil's Playground. (No one advances in The Holy Spirit Realm this way ~ No one is happy either)
May our Lord see in each of us a heart and lifestyle that is by all means, 'Inspiring' to others, a 'Light' ~ 'pointing to Him as Our Leader Triumphant' Exalting Only Him and His Word....I pray.
I remember seeing a sign over and over when I was a small lass many years ago. I wondered about the meaning of the saying and asked my mother. She explained it to me, and, I've found it to be necessary and expedient in every facet of life. That saying is:
" To your own Self Be True! "
Bottom line? Let's have 'Heart For God's Feelings' to the Extent that we Daily 'choose' for The Approval of GOD. His Joy in us as His Own.
Living In this Attitude of Heart and Spirit causes our Life to be an Encouragement to all. God's Precious Will BE done! Compare our self with Him.




2 Corinthians 10: 12, 18
" For we dare not make ourselves of the number, or compare ourselves with some that commend themselves: but they measuring themselves by themselves, and comparing themselves among themselves, are not wise. For not he that commendeth himself is approved, but whom The Lord Commendeth."
If we are to do this most Wise Exhortation, we must be Sincere-hearted With God and man. If there is one thing I wish to leave you with in following my Lord's direction in preaching this sermon, it is this:
The Only Motive we are to Follow is What Love itself would dictate.
Follow....Love's Flow (1 Corinthians 13)
Matthew 22: 37 ~ 39
Jesus said unto him, Thou Shalt Love The Lord thy God with All Thy Heart, and with all thy soul, and with all thy mind. This is the first and Great Commandment. And the second is like unto it, Thou shalt love thy neighbour as thyself.
Unconditional Releasing Love never seeks to control. I speak here of walking IN The Spirit; Being in that place that The Holy Spirit will visit us, Anoint us, and Flow Through us....at any given time, Exalting Jesus Christ and His Word, introducing people to His Character. We are comfortable in our own skin while we Live in Harmony With Christ's Love; Follow HIM.
We have one Person to compare our self to. Day-by-day, that One that walks Alongside of His Own children, that Precious Companion and Friend that never changes and is Always True to us and Faithful......Jesus Christ.
Love....our motive with Him and with mankind. That tells it all.

1 Corinthians 13: 4 ~ 8
" Charity (Love) Suffereth Long,
(Forbears without Complaint, Trusting In and Serving The Lord)
and is Kind;
(in spirit, attitude, words and tones to another; actions)
Charity (Love) Envieth Not; (is Not Jealous, competing)
Charity Vaunteth Not itself, is Not puffed up,
(is not self-exalting in selfish or Religious Pride)
Doth not behave itself Unseemly,
(Is Well-Mannered, Discreet, Prudent; Sincere with GOD AND MAN)
seeketh not her Own,
(is Not Self-seeking, Rude, Inconsiderate;or Manipulative)
is Not Easily Provoked,
(IS Sensitive-Hearted in Compassion)
Thinketh No Evil;
(Phil. 4:8 ~Good and Godly Thoughts to keep In The Mind)
Rejoiceth Not in iniquity, (Sin)
but Rejoiceth In the Truth;
Beareth ALL Things,
Believeth ALL Things,
Hopeth ALL Things,
Endureth ALL Things.
Charity (Love) Never Faileth: ...."
Motive is applied mainly to an Inner Urge that moves or Prompts a person to Action
Much harm is done to others by proud, self-seeking and manipulative people. We all see this each day, and God forbid that we fall prey to such character. God hates pride so much He cast Lucifer, His brightest Angel, Out of Heaven for it.
Pride ~ is all about and around Self. Pride does not do The Will of GOD. The worst kind of Pride I've dealt with and witnessed, is Religious Pride. It Wreaks from the 'spirit of an individual'. Haughty, flippant, and all around how such a person wants to 'appear and seem' to others.
Emotionally, Spiritually and even Physically, All are Affected For the Devil....by Pride and Selfishness. Since all of us human beings roaming around down here on planet earth want to be good people and feel that way, I'm sure that you as I, do not want to have Your Life on earth Affect Others in such Negativity and Pain.
If we truly don't want to BE something, we just Refuse to give our self over to it, and do the opposite instead, working in Harmony with The Nature of The Holy Spirit.
People will sense the Love and Kindness in our 'spirit and intent when we speak with them' IF Our Heart is Right With God.
God places a very Defined Bond Between the Heart of people Who've Known great Suffering and Grown IN THE FIERY TRIALS AND TESTING .... with GOD. I speak here of 'touching' another person 'gut-to-gut' instead of 'head-to-head'. Love personified! This is The Work of The Holy Spirit through those who've been broken, stripped and spilled out for Christ.
His goodness, His kindness, His mercy and Releasing Unconditional constant Love abide and Rule. In closing,
Galatians 5: 13 ~ 26
For, brethren, ye have been called unto Liberty; only use not liberty for an occasion to the flesh, but By Love Serve One Another.
For all the law is fulfilled in one word, even in this; Thou shalt Love thy neighbour as thyself.
But if ye bite and devour one another, take heed that ye be not consumed one of another.
This I say then, Walk In The Spirit, and ye shall not fulfil the lust of the flesh.
For the flesh lusteth against The Spirit, and The Spirit against the flesh: and these are contrary the one to the other: so that ye cannot do the things that ye would.
But if ye be Led of The Spirit, ye are not under the law.
Now the works of the flesh are manifest, which are these; Adultery, fornication, uncleanness, lasciviousness, Idolatry, witchcraft, hatred, variance, emulations, wrath, strife, seditions, heresies, Envyings, murders, drunkenness, revellings, and such like: of the which I tell you before, as I have also told you in time past, that they which do such things shall Not Inherit The Kingdom of God.
But the Fruit of The Spirit is love, joy, peace, longsuffering, gentleness, goodness, faith, Meekness, temperance: (self-control, self-discipline) against such there is no law.
And they that are Christ's have Crucified the Flesh with the affections and lusts.
If we LIVE IN The Spirit, let us also WALK IN The Spirit. Let us not be desirous of vain glory, (self-exalting, prideful, seeking center stage attention) provoking one another, envying one another.
Jesus Christ is The Beginning and The End of us all. He brought us all into this world and it is for sure, HE shall take us out too. May He be at rest and Joy by what He lives with within each of us who call our self 'Christian', is my prayer. Shalom dear heart. Do come by again soon.
So Very Pretty And I Thank Each One of You! Shalom
The Inspirational Music Playing Today is Entitled, Love Crucified Arose!