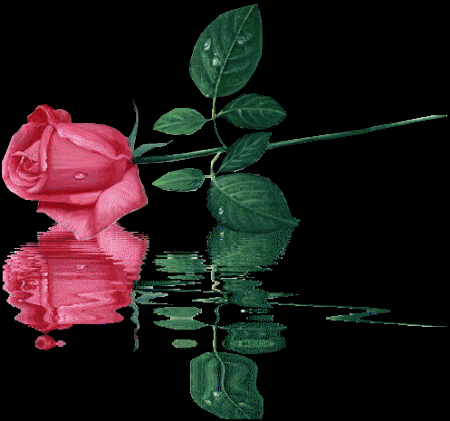 ~ ~ As You Go ~ ~

Each day, God has an 'agenda' for our comings, goings, doings and sayings.
Something to ponder in our heart, isn't it.
We all have needs; good experiences and bad.
Life has it that we all have times of wonderment and suffering.
All around us in our busy world, there are hurting people,
struggling people, and people who need clarity as to what to live, do.
All around us, there are people who need loving interest and attention and help.

It's an easy thing to go about our own agenda. Many of us make up a list of things to do, checking them off as we accomplish them. Others, have and hold it all in their head, hitting and missing their 'have-to's'. All the while, Father God is watching us, waiting on us to come to Him for His agenda. He has a way of setting up our pulpit, as we go...following His bidding.
Psalms 5: 3
My voice shalt Thou hear in the morning, O Lord; in the morning will I direct my prayer unto Thee, and will look up.
Proverbs 3: 5 ~ 8
Trust in the Lord with all thine heart; and lean not unto thine own understanding. In all thy ways acknowledge Him, and He shall direct thy paths. Be not wise in thine own eyes: fear the Lord, and depart from evil. It shall be health to thy navel, and marrow to thy bones.
Father, what is it that You want me to do today? Make my will Your will. Where...do You want me to go? Is there someone in particular that You would have me speak to, giving them what You want them to have today? Show me where .... show me what .... I'm here and am making myself available for Your bidding. My life is Yours, for Your rule to win out within me. I want Your Spirit to consume and flow through me to others. You know it all. I'll trust and follow. You alone know my heart. You alone know my abilities and talents....even more than I do myself.
Some things, I see while others escape my awareness of them. Yet, I can do all things through You, Father. Mold and have full sway over my being, I pray. And, I know that I know that I know, that whatever You lead me into, will be totally good for me and those my life touches. I love to see You at work. You do all things well, and we all are the better for recognizing and following You. I give You praise and glory for You are worthy.....so very worthy, of our devotion and obedience.
What a great way to spend our LIFE!....following Papa God's day-by-day list of 'to-do's'.
The realm of His Holy Spirit is exciting and blessed and satisfyingly edifying to us all. He's shown us how ... after all. As we follow Him in the Gospels, we see that He ministered in a variety of ways to a wide range of needs that the people had, as He went. As He went. His inner spirit and mind had to be on His Father, or He could not have been making Himself available doing His bidding, one person at a time. His allegiance was foremost with God. What He did with His time, words and actions ... show us that clearly. We too, are more useful in the realm of the Holy Spirit as we arm our self with the same loving allegiance, priority and response to God's feelings and wishes.

Let's look at a few texts of where He ministered, as He went.
In Various Cities:
Mark 1: 35 ~ 39
And in the morning, rising up a great while before day, He went out, and departed into a solitary place, and there prayed. And Simon and they that were with Him followed after Him. And when they had found Him, they said unto Him, All men seek for Thee. And He said unto them, Let us go into the next towns, that I may preach there also: for therefore came I forth. And He preached in their synagogues throughout all Galilee, and cast out devils.
Luke 7: 11 ~ 15
And it came to pass the day after, that He went into a City called Nain; and many of His disciples went with Him, and much people. Now when He came nigh to the gate of the city, behold, there was a dead man carried out, the only son of his mother, and she was a widow: and much people of the city was with her. And when the Lord saw her, He had compassion on her, and said unto her, Weep not.
And He came and touched the bier: and they that bare him stood still. And He said, Young man, I say unto thee, Arise. And he that was dead sat up, and began to speak. And He delivered him to his mother.
Matthew 4: 23 ~ 25
And Jesus went about all Galilee, teaching in their synagogues, and preaching the Gospel of the Kingdom, and healing all manner of sickness and all manner of disease among the people. And His fame went throughout all Syria: and they brought unto Him all sick people that were taken with divers diseases and torments, and those which were possessed with devils, and those which were lunatick, and those that had the palsy; and He healed them. And there followed Him great multitudes of people from Galilee, and from Decapolis, and from Jerusalem, and from Judaea, and from beyond Jordan.
In Houses:
Matthew 8: 14 ~ 17
And when Jesus was come into Peter's house, he saw his wife's mother laid, and sick of a fever. And He touched her hand, and the fever left her: and she arose, and ministered unto them. When the even was come, they brought unto Him many that were possessed with devils: and He cast out the spirits with His Word, and healed all that were sick: That it might be fulfilled which was spoken by Esaias the prophet, saying, Himself took our infirmities, and bare our sicknesses.
Matthew 9: 8 ~ 13
But when the multitudes saw it, they marvelled, and glorified God, which had given such power unto men.
And as Jesus passed forth from thence, He saw a man, named Matthew, sitting at the receipt of custom: and He saith unto him, Follow Me. And he arose, And followed Him. And it came to pass, as Jesus sat at meat in the house, behold, many publicans and sinners came and sat down with Him and His disciples. (wherever He was, love was there, comfort was there, Divine Wisdom came forth from His spirit and mouth bringing a spiritual understanding and motivation to His hearers. As then, so today, people are liberated from human bondage into His Glorious loving Presence)
And when the Pharisees saw it, they said unto His disciples, Why eateth your Master with publicans and sinners? But when Jesus heard that, He said unto them, They that be whole need not a physician, but they that are sick. But go ye and learn what that meaneth, I will have mercy, and not sacrifice: for I am not come to call the righteous, but sinners to repentance.
Matthew 9: 23 ~ 26
And when Jesus came into the ruler's house, and saw the minstrels and the people making a noise, He said unto them, Give place: for the maid is not dead, but sleepeth. And they laughed Him to scorn. But when the people were put forth, He went in, and took her by the hand, and the maid arose. And the fame hereof went abroad into all that land.
Also see: Mark 1: 29-34; into the house of Simon and Andrew, healed Simon's mother-in-law of a fever;
See also, Mark 2: 1-12; 3: 19, 20 regarding His preaching, teaching, healing and liberating souls in a house.

In Synagogues:
Since the first Christians were Jewish, He went in among them in their own worship places ... their synagogues. He went in there quoting the prophecies of His coming that the Prophets had spoken many years earlier, saying He is that I AM and the Saviour. He came forth teaching them a new doctrine from what they'd been taught and followed under the Old Law and its rituals. Saying to them that HE is the fulfilling of the Law, and that they can only come to the Father through Him. Many 'new' things He preached. And, as was to be expected, many were held to the tradition of their many years in the Jews religion, (as was Saul prior to Jesus meeting him on the road to Damascus, revealing Himself and Saul's zeal...but error, transforming Saul in mind...from that moment on....See Acts 8) Then, and now, people believe or disbelieve. People hold to their tradition, or believe and follow the doctrine of Jesus Christ.
Mark: 1: 21 - 28; healed, cast devils out...in their synagogue; Mark 3: 1-8 to name a few texts of Him preaching to the Jews in their synagogues, God's new will for humanity. In this respect as well as all I refer to, I encourage you to take pad and pen in hand, walk through the Gospels, and mark where Christ preached and taught and liberated souls.....as He went. Then, go and do the same...as you...go! Hallelujah!
At Sea: Mark 2:13
At the Seaside: Mark 3: 9; 4: 1-8
On Ships:
Matthew 8: 19 ~ 27
And a certain scribe came, and said unto Him, Master, I will follow Thee whithersoever Thou goest. And Jesus saith unto him, The foxes have holes, and the birds of the air have nests; but the Son of man hath not where to lay His head. And another of His disciples said unto Him, Lord, suffer (allow) me first to go and bury my father. But Jesus said unto him, Follow Me; and let the dead bury their dead. And when He was entered into a ship, His disciples followed Him.
And, behold, there arose a great tempest in the Sea, insomuch that the ship was covered with the waves: but He was asleep.
And His disciples came to Him, and awoke Him, saying, Lord, save us: we perish. And He saith unto them, Why are ye fearful, O ye of little faith? Then He arose, and rebuked the winds and the sea; and there was a great calm. But the men marvelled, saying, What manner of man is this, that even the winds and the sea obey Him! (Hallelujah!)
In the Marketplace:
Matthew 20: 3, 4
And He went out about the third hour, and saw others standing idle in the marketplace, And said unto them; Go ye also into the vineyard, and whatsoever is right I will give you. And they went their way.
In Mountains and the Temples:
Luke 21: 36 ~ 38
Watch ye therefore, and pray always, that ye may be accounted worthy to escape all these things that shall come to pass, and to stand before the Son of man. And in the day time He was teaching in the temple; and at night He went out, and abode in the Mount that is called the Mount of Olives. And all the people came early in the morning to Him in the temple, for to hear Him.
In the Corn field:
Luke 6: 1 ~ 5
And it came to pass on the second sabbath after the first, that He went through the corn fields; and His disciples plucked the ears of corn, and did eat, rubbing them in their hands. And certain of the Pharisees said unto them, Why do ye that which is not lawful to do on the sabbath days? And Jesus answering them said, Have ye not read so much as this, what David did, when himself was an hungred, and they which were with him; How he went into the house of God, and did take and eat the shewbread, and gave also to them that were with him; which it is not lawful to eat but for the priests alone? And He said unto them, That the Son of man is Lord also of the sabbath.
In the Wilderness, Desert:
Once it was voiced throughout the regions about His healings, teachings and deliverances to the people in various sorts of bondage, He had to resort to doing His ministry in the wilderness, desert.
Mark 1: 40 ~ 45
And there came a leper to Him, beseeching Him, and kneeling down to Him, and saying unto Him, If Thou wilt, Thou canst make me clean. And Jesus, moved with compassion, put forth His hand, and touched him, and saith unto him, I will; be thou clean. And as soon as He had spoken, immediately the leprosy departed from him, and he was cleansed. And He straitly charged him, and forthwith sent him away;
And saith unto him, See thou say nothing to any man: but go thy way, shew thyself to the Priest, and offer for thy cleansing those things which Moses commanded, for a testimony unto them. But he went out, and began to publish it much, and to blaze abroad the matter, insomuch that Jesus could no more openly enter into the City, but was without in desert places: and they came to Him from every quarter.
The 'religious leaders' of His day were not doing, and could not do, what they saw Him doing in the Spirit of God realm. Signs and wonders confirming His Word He preached, bringing believers into direct contact with God through Himself, their Saviour. Being jealous, they competed to keep Him from influencing the people so they themselves could be 'lord' over them; they sought to kill Him in an effort to remove His impact on their hearts and to remove any threat of Him affecting others in the future.
(If someone, or something ... is of God, it should be respected, heeded and have our support in every facet as team-players ... Body of Christ members under the Head, Jesus Christ. Otherwise, we place our self under the wrathful hand of God Almighty Who said, 'Touch not My anointed, and do My prophets no harm.' Correction for such can come to those who come against God's chosen vessels ... in various ways. God knows how to fight our battles. Our part is to day-by-day, keep the INside of the cup clean for Christ to live with inside of us, seek His agenda and do it.)

As He Went:
(He chose 4 of 12 of His Disciples...Apostles)
Mark. 1: 16 ~ 20
Now as He walked by the Sea of Galilee, He saw Simon and Andrew his brother casting a net into the sea: for they were fishers.
And Jesus said unto them, Come ye after Me, and I will make you to become fishers of men. And straightway they forsook their nets, and followed Him. And when He had gone a little further thence, He saw James the son of Zebedee, and John his brother, who also were in the ship mending their nets. And straightway He called them: and they left their father Zebedee in the ship with the hired servants, and went after Him.
Matthew 9: 32 ~ 35
As they went out, behold, they brought to Him a dumb man possessed with a devil. And when the devil was cast out, the dumb spake: and the multitudes marvelled, saying, It was never so seen in Israel. But the Pharisees said, He casteth out devils through the prince of the devils. And Jesus went about all the cities and villages, teaching in their synagogues, and preaching the Gospel of the Kingdom, and healing every sickness and every disease among the people.
There are many accountings of where His pulpit was, to preach, teach and deliver. He is the same today, and always shall be. What He did in the Gospels, He still does today through His Spirit-led Church, His Body of which HE is Lord and Head, operating each member, where HE has placed them to function. As we go....availing our self to Him and His bidding...this day, He shall flow. Bless the Lord.
Hebrews 13: 8 ~ 21
Jesus Christ the same yesterday, and to day, and forever. Now the God of peace, that brought again from the dead our Lord Jesus, that Great Shepherd of the sheep, through The Blood of the Everlasting Covenant, Make you perfect in every good work to do His will, working in you that which is well pleasing in His sight, through Jesus Christ; to Whom be Glory Forever and ever. Amen.
Romans 8: 11 ~ 14
But if the Spirit of Him that raised up Jesus from the dead dwell in you, He that raised up Christ from the dead shall also quicken your mortal bodies by His Spirit that dwelleth in you. Therefore, brethren, we are debtors, not to the flesh, to live after the flesh. For if ye live after the flesh, ye shall die: but if ye through the Spirit do mortify (grk.'put to death, deaden, crucify) the deeds of the body, (your self-fleshly whims) ye shall live. For as many as are led by the Spirit of God, they are the sons of God.
Any place is the right place to bring the goodness of Jesus and His Spirit and Word into the environment. He'll show us where and who, if we are willing seeking Him for that. He directs in clarity those who He knows are truly 'willing'. Shalom.............as you go!

The Pretty Side Backgrounds are Courtesy of
Birgitta
The Pretty Oldie Italian Music Playing Today is Entitled, Ciribiribin
It is Seqenced by Robert Goldstick and Used With Permission From: