As Moses and many other prophets of God had a particular purpose for a set time, so did Jeremiah. In this message, you'll learn more about the man behind the call, along with the circumstances of His Divine mission with God and the people. That said, I trust you will find him and his life as spiritually inspiring and edifying as I have for many years. And as always, if you haven't yet read and thought on the Book of Jeremiah in the Bible, I encourage you to walk through it, soaking up all of life's lessons we too can apply to today's living.
At the time God raised Jeremiah up as His prophet, (although he oft times felt downed instead of lifted up) the people of Israel were in a deep backsliding condition and had fallen prey to idolatry. So much so, that idolatry is what flourished in their land. Jeremiah had to deal with some of the same issues then, that we do today in our society. Of course, God hates and judges such 'other loves' that take precedence in the heart of man. Jesus said He must be our 1st love always. When He is so, we consider Him and His desires and feelings before anyone else.
Jeremiah dealt with such things as satanic worship i.e., sorcery and divination (witchcraft, necromancy, readers and advisers, fortune telling, lying, promiscuous sex, etc.). These were sought out and followed by many, rather than seeking and obeying God. 'Thou shalt have no other gods before Me.'....He commanded to all. When our heart is right with God, we don't 'lean on the arm of flesh', seeking and following man instead of God. Rather, in the Bible we see God's children sought after Him, His feelings, counsel and help. Wisdom.
Of the 4 major prophets ~ Isaiah, Ezekiel, Daniel and Jeremiah ~ Jeremiah is the most moved by Israel's backsliding and captivity (bondages to sin) that came as a result of such. He is known as 'the weeping prophet' because of the grieving and tears he experienced because of their condition and the response of false prophets who were salving and coddling them in their sin while they cried out against this one man that dared to step up to the plate in love for God, calling them to repentance and out of their idolatry. Although for a long time they knew it not, this man Jeremiah 'truly cared' for their soul and its destination. (they would find this out too late)
Jeremiah was as many in the Bible, an ordinary man. God uses the ordinary to accomplish the extraordinary. All He asks for is a willing and obedient person to flow upon by His Spirit, and to flow through to the people. So, anyone can be used by God for His glory.

In Jeremiah 1, we see him receiving God's call upon his life. He felt inadequate and insecure in carrying out that mission with God. Young, he was about 20 yrs. of age. Unlike married Isaiah, Hosea and some of the other prophets, he was single and would remain so throughout all his days. Nonetheless, God told him nottoworry (chuckles), that He would place words in his mouth to say and that he was not to change or hold back what God wanted him to say because of fear or the people's response. In fact, God told him not to even be swayed by the looks he would get on the people's faces when he spoke what God said.
This is always one of the earmarks that God has called us to do something, i.e. within our self, we know that we could never do it. The call of God brings us into total dependance upon God in a faith walk that is past the 5 senses. Our part, is to seek Him and follow His guidance as a child in total trust. He does the rest. The outcome is His business; obedience to Him is to be our busyness.

His preaching so upset the people that they rose against him repeatedly, in various ways. As any, there is a price to pay for choosing and obeying God. The Word of God was so much withIN Jeremiah, that he could not hold it back no matter what their response would be. His love for God's will for man superseded it all. He said at one point that the Word of God was as 'FIRE shut up in his bones'. He was anointed and backed up by God's Holy Spirit, sent to a sinful nation to call them to repentance promising them God's Judgment if they didn't. A real popular message you say? God knows who He can count on to get the job done. That is who He will call, prepare, anoint, equip and back! 'If GOD be for you who can be against you?'
Jeremiah 1: 5 ~ 10
Before I formed thee in the belly I knew thee; and before thou camest forth out of the womb I sanctified thee, and I ordained thee a prophet unto the nations. Then said I, Ah, Lord God! behold, I cannot speak: for I am a child. But the Lord said unto me, Say not, I am a child: for thou shalt go to all that I shall send thee, and whatsoever I command thee thou shalt speak. Be not afraid of their faces: for I AM with thee to deliver thee, saith the Lord. Then the Lord put forth His hand, And touched my mouth. And the Lord said unto me, Behold, I have put My words in thy mouth. See, I have this day set thee over the nations and over the kingdoms, to root out, and to pull down, and to destroy, and to throw down, to build, and to plant.
Jeremiah lived through 40 years of 'the close of the monarchy' and 'the death agony of the nation'. He was God's last messenger to be sent to the Holy City that had become engulfed in such sins, seeking to save them from Babylon (the background of his ministry). God had it, that a younger prophet Ezekiel, was preaching in Babylon among the captives, the same things that Jeremiah was preaching in Jerusalem. There are no coincidences with God; it is Divine appointment.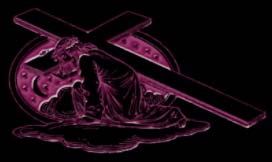 In Jeremiah 5, we see him dealing with such morality issues as deceit, sinful sexual indulgences, scoffing at his message and warnings, lightheartedness with God, oppression to humanity, and robbery. We see them being satisfied with the rottenness that was in their government, etc.
In Jeremiah 8, being fully aware of the futility of his appeals and rebukes to the people, he spoke of the desolation (ruin) of Judah as if it was already done. False prophets (and anytime there is the true...there is always the false) insisted he was in error and lying. That indeed, Jerusalem was NOT in danger; lulling the people in their spiritual sleep....tickling their ears, telling them what they wanted to hear, rather than what they needed to hear, caring for their soul! This 'false security' not only caused Jeremiah more persecution and pain, but also kept the people in a deluded mental state in their self-will, sinful indulgences and defying God. After all, what we do not see about our self, we cannot change. Sin is like that. It deludes the mind, dulls the conscience and senses. It causes us to lose sight of the whole picture. Self=tunnel vision, of the moment. Gratifying the flesh, bowing to its whims instead of to a Holy God, not even to think on consequences for such.
In Jeremiah 9, we see some of their abominable practices as they erected idols in the Temple. Also, Jeremiah's warning to them that as God's Judgment came on Shiloh for such, it would come upon them too if they didn't turn around and obey God's way. Herein, we see him overtaken with grief for the sins of the people, praying, warning betimes in tears of love.
Jeremiah 27: 18. But if they be prophets, and if the Word of the Lord be with them, let them now make intercession to the Lord of hosts, that the vessels which are left in the house of the Lord, and in the house of the king of Judah, and at Jerusalem, go not to Babylon.
In Jeremiah 13, we see him using a parable, a symbol in his preaching, as he often did to get the point across. He had gotten a new girdle, buried it until it was rotted and worn and ruined, donned himself in it saying that they would be as that girdle in the sight of God if they didn't repent. All this in the streets of Jerusalem. Not your everyday sight as one would come and go about their daily business, you say? :) He said that Judah would end up the same when God cast them off from Himself in Judgment. Tell it like it is, brother.
At a time when he was discouraged, God was about to show him how dear His Lordship over a soul and life is; He was about to show Him how He deals over and over with the heart of man, to mold people to His design.
In Jeremiah 18, being directed by God to the Potter's house, this illustration (parable) became his message to the people. Them, being the clay and God's love and belief in them to choose good for their self. Also, that they had space for their repentance to God, and that He as their Chief Potter would have power over His clay. It is beautiful to read and to apply to our self today, as we walk holding His hand. It depicts how He takes us as we are, to fashion and mold us into being a beautiful vessel for Him. That, while we were once in ruin, despair and of no seeming earthly value, He will lift us up. He will change and heal us. He will make us into a new vessel, unmarred, with our life a glory to Him. As with all the symbols (parables) that he used in his preaching, they drew the attention of the people. Then, as today, many people learn something easier by seeing a word picture than by hearing it. Things have a way of 'sticking to our ribs' that way, don't they.
In Jeremiah 27 and 28 we see the yoke and the oxen analogy used to get his point across about how bound up they were to sin. Another illustration ~ hard to shake from their mind ~ seeing him with the yoke around his neck parading through the city, warning them that Babylon would do that to them.
A false prophet Hananiah, not liking the message, sought to kill the messenger...breaking the yoke (28:10). As his punishment, he died within 2 months.
Many times, the false prophets accused Jeremiah of lying and error, seeking to ruin his influence on the people. Of course, that would mean that they would have to care more what GOD wanted than their own self, and repent too.
Jeremiah 23: 21 ~ 24 I have not sent these prophets, yet they ran: I have not spoken to them, yet they prophesied. But if they had stood in My counsel, and had caused My people to hear My words, then they should have turned them from their evil way, and from the evil of their doings.
Am I a God at hand, saith the Lord, and not a God afar off?
Can any hide himself in secret places that I shall not see him? saith the Lord. Do not I fill Heaven and earth? saith the Lord.
My thoughts go to the fact that God has always had a people (and always shall) that are true to Him in their heart and lifestyle. A people that cannot be bartered, bought, or bribed. A people that refuse to bow to man and the devils of Hell. People who are willing to shuck self and the 'temporary quick fixes of the world'. A people that care more about God's feelings and His reaction to them. A people who are God-pleasers instead of men-pleasers. People who realize that this is a one-shot deal, this thing called life, so make it really count for God and the good!
In Jeremiah 38: 3 ~ 6, he was thrown down into a dark, damp and cold well for many days. In mud without food...except a bit of water and bread. When they brought him up out of there, his message was not changed. Hallelujah! God and he had not...changed their mind, regardless of their means to control, thwart and stop Jeremiah.
" Thus saith the Lord, This city shall surely be given into the hand of the king of Babylon's army, which shall take it. Therefore the princes said unto the king, We beseech thee, let this man be put to death: for thus he weakens the hands of the men of war that remain in this city, and the hands of all the people, in speaking such words unto them: for this man seeks not the welfare of this people, but the hurt. Then Zedekiah the king said, Behold, he is in your hand: for the king is not he that can do any thing against you. (Some things which should have been stopped, were not, because King Zedekiah was a weak king, although he was friendly to Jeremiah. Men-pleasing?) Then took they Jeremiah, and cast him into the dungeon of Malchiah the son of Hammelech, that was in the court of the prison: and they let down Jeremiah with cords. And in the dungeon there was no water, but mire: so Jeremiah sunk in the mire." At this time, he was even called a traitor because they said he was working in the interest of the Babylonians.
To summarize, the people did not repent and Jeremiah's warnings of impending Judgment happened. After all those years and his tears. After his example and holy boldness in obedience to God giving them His Word and warnings; after all his prayers of love and faith for their behalf. Nonetheless, they did not repent. Then, as now, people make their choices by what is in their own heart and will. In the Book of Lamentations, we read of Jeremiah's reaction to all that happened. It was all about God and them. Not about himself. I love that about this man of God. What a shining example and inspiration he is to us all.