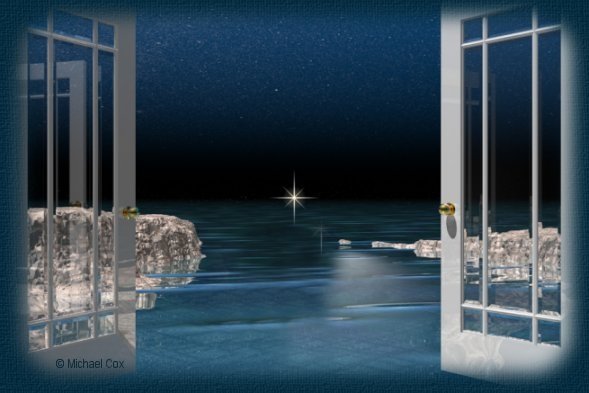 ' Launch Out Into The Deep '

(Capitalization is used throughout for Emphasis on The Divine)
You may be single, seeing no way through for your self; or
you may be married, feeling all alone with an unsaved partner.
You may be a sold-out child of God
that is seeking Him and His plan for your life; or
you may feel you have no purpose whatsoever in this life.
Whatever your circumstances are at this present time,
this message is for you to cheer, uplift, encourage and strengthen you.
God has a plan for you and your life.
Give HIM you!...and your time.
In this Sermon's lead Scripture,
we see how Jesus has a special way of coming on the scene
to fulfil His plan for our life.
So, sit back, relax, and think on and feel ~ what you are about to read.
There was a man named Simon, later called by Jesus Christ, Simon Peter.
An ordinary person with what was then an ordinary trade. A fisherman.
He depended on this vocation to support himself and his family.
As far as he was concerned, this was the way he'd make his living.
He was married, and a hard dependable worker.
One day, after he'd been fishing all night long in the elements of the weather and catching nothing, in weariness he returned to the dock.
No doubt, to eat and then go to sleep after such a night.
He, along with some of the other fishermen, were washing their nets in preparation for their next trip out to catch fish.
The fact is, that if he (they) caught nothing, there would be no monies to sustain their daily monetary needs for home, family, food, etc.
You know ~ ~ the basic essentials we each need supplied to live.
Indeed, we are most thankful just to have those provided for us. Thankful to God.
These things said as a preface, let's walk together through their story to take out of it for our selves, the gold nuggets of Wisdom.
Luke 5: 1 ~ 11
And it came to pass, that, as the people pressed upon Him (Jesus) to HEAR THE WORD OF GOD,
He stood by the Lake of Gennesaret, And saw two ships standing by the lake: but the fishermen were gone out of them, and were washing their nets.
And He entered into one of the ships, which was Simon's, and prayed (asked) him that he would thrust out a little from the land.
And He sat down, and taught the people out of the ship.
Now when He had left speaking, He said unto Simon, Launch out into the deep, and let down your nets for a draught. (catch)
And Simon answering said unto Him, Master, we have toiled all the night, and have taken nothing: nevertheless at Thy Word I will let down the net.
And when they had this done, they inclosed a great multitude of fishes: and their net brake. And they beckoned unto their partners, which were in the other ship, that they should come and help them. And they came, and filled both the ships, so that they began to sink.
When Simon Peter saw it, he fell down at Jesus' knees, saying, Depart from me; for I am a sinful man, O Lord.
For he was astonished, and all that were with him, at the draught of the fishes which they had taken:
And so was also James, and John, the sons of Zebedee, which were partners with Simon.
And Jesus said unto Simon, Fear not; from henceforth thou shalt catch men.
And when they had brought their ships to land, they forsook all, and followed Him.

...'the people pressed upon Him to hear The WORD of GOD,...'
Don't you just LOVE seeing THAT?!
Especially now, with what UNbelievers are doing in seeking to discredit GOD and HIS Word to the entire world!
Just like Mary, (Martha and Lazarus' sister) who as Jesus said, chose and wanted, 'the weightier matter', what is vital and Eternally important to know.
GOD'S WISDOM, HIS Opinion, Commands and Desires to all mankind.
How else shall we truly find HIS 'heart' for all we each deal with in this God-Given life of ours?
How can we see what HE sees, FEEL about it as HE feels about it, and DO or REFUSE what HE commands, if we don't STUDY HIS WORD?!
We cannot change what we do not see about our self.
We cannot do what we do not know, and we cannot know His feelings unless we read His Word.
HIS Word is DIVINITY and Eternal LIGHT showing up the pitfalls lurking in darkness, pointing us into HIS way.
...'the people pressed upon Him to hear The WORD of GOD,...' Why? Because they had FAITH IN GOD and in HIM.
So, consider these things....
There was Jesus, standing next to the lake noticing two empty boats in the water.
This....was His pulpit docked there ~ waiting for Him.
Simon, (called by Jesus Simon Peter at a later time) and the other fishermen were washing their nets.
One thing at a time,
.... BEFORE Jesus would do or reveal His plans for these fishermen, He asked for something.
The 1st one was to use his boat. He did.
(There....was a seed sown that was going to bring forth like crop to them; plant something, reap harvest of same)
The 2nd one was to go out a tad from shore, so He could preach and teach the people from this 'pulpit'. He did.
Simon stayed, although weary in body and no doubt hungry too. He stayed there with Jesus, and listened. (key)
The 3rd thing Jesus asked him to launch out into the deep to catch fish. He obeyed.
How Precious is Simon's heart shown in his reply to The Lord.
We see no self-will, impatience, unbelief, attitude or rebellion in this man.
Rather, past his 5 senses and what his own experience had been all night long ... catching nothing....zilch!....we see him Believing that Jesus knows what HE is talking about, and Simon responds accordingly:
(Luke 5: 5 And Simon answering said unto Him, Master, we have toiled all the night, and have taken nothing: Nevertheless at Thy Word I will let down the net.) After the obedience of he and the other fishermen in his boat with him, there were so many fish caught that their nets broke.
Needing help, they called over their fishermen partners in their boats.
They too, filled their ships to overflowing.
(Love your neighbor as your self...golden rule 2nd Great Commandment Jesus gave us all.)
It was after Simon saw The Wonderful Works of GOD and HIS Abundance, that he came in 'Touch with The GLORY of The LORD '. LIGHT!
So doing .... he Truly saw himself through Spiritual Revelation from God....what and who he was ~ in comparison to Divinity.... and he Repented.
Romans 2: 4
'Or despisest thou The Riches of His Goodness
and Forbearance and Longsuffering;
not knowing that The Goodness of God
leadeth thee to Repentance?'
Luke 6: 38
Jesus said..
' Give, and it shall be given unto you;
good measure, pressed down, and shaken together, and running over,
shall men give into your bosom.
For with the same measure that ye mete withal
it shall be measured to you again.
And, 'it Is more Blessed to Give than to Receive.'
Because many think that this is only applicable in the giving of our finances, I say these things. Sow=Reap. What is given from a Loving Heart, GOD REWARDS and Multiplies with HIS BLESSINGS. Hence, this is another 'fruit' of our Faith in GOD and...our own 'Relationship with Jesus Christ'. Love Motivation brought GOD's Blessings upon each one of them.
Colossians 3: 23, 24
" And Whatsoever Ye Do, do it Heartily,
as TO THE LORD, and not unto men;
Knowing that Of THE LORD,
YOU SHALL RECEIVE THE REWARD
of The INHERITANCE:
for YOU SERVE THE LORD CHRIST. "

John 15: 9 ~ 14 Jesus says to us:
" As The Father hath loved Me, so have I loved you:
CONTINUE YE IN MY LOVE.
IF YE KEEP MY Commandments, ye shall Abide in My Love;
even as I have kept My Father's Commandments, and Abide in His Love.
These things have I spoken unto you,
that MY JOY might remain IN you, and that your Joy might be full.
This is My Commandment,
That ye Love one another, as I have Loved you.
Greater Love hath no man than this,
that a man lay down his life for his friends.
Ye are My friends,
if ye do whatsoever I command you."
One cannot help but wonder if Simon and those in his boat fishing all night, had Prayed to God. I should think they did, because of Simon's willingness to do whatever The Lord asked of him. For sure, he was definitely in that place of Willful Obedience where GOD Could Bless him.
Did Jesus go there, meeting Simon 'where his Need' was, so that He could Reveal to Simon what HIS plans were for his life?
Did Simon get more than he desired?

Ephesians 3: 17 ~ 20
' That Christ may dwell in your hearts by Faith;
that ye, being Rooted and Grounded in Love,
May be able to comprehend with all saints
what is the breadth, and length, and depth, and height;
And to know The Love of Christ, which passeth knowledge,
that ye might be Filled with all The Fulness of GOD.
Now unto Him that is able to do exceeding abundantly
above all that we ask or think,
according to The Power that worketh in us,..'
Jeremiah 17: 5 ~ 8
" Thus Saith THE LORD;
CURSED BE THE MAN WHO TRUSTETH IN MAN,
and maketh flesh his arm,
and Whose Heart Departeth From THE LORD.
For he shall be like the Heath in the Desert,
and shall Not See when Good cometh;
but Shall Inhabit the Parched places in the Wilderness,
in a salt land and Not Inhabited.
BLESSED IS the man that TRUSTETH IN THE LORD,
and WHOSE HOPE THE LORD IS.
For He shall be as a Tree planted by The Waters,
and that Spreadeth out Her Roots By The RIVER,
and shall not see when Heat cometh,
but Her Leaf shall Be Green;
and shall not be careful in the year of drought,
Neither shall cease from yielding fruit. "
How very Precious it is that Jesus asked...
and still asks us today for such Ordinary, Simple Things.
When we obey,
We are actually planting a 'healthy seed' for HIM to grow.
And, as Peter, it all starts with us ....
'KNOWING HIS VOICE AND FOLLOWING IT'.
Sometimes, it could seem mundane and too easy, what Jesus asks of us.
Sometimes, it is indeed a hard thing that we are unable to do on our own steam,
Needing...to Lean on Him Heavily In Trust,
as we proceed forward
DOING WHATEVER HE ASKS.
And, ALWAYS REMEMBER, HE ONLY ASKS
US TO DO WHAT WILL AGREE WITH HIS HOLY WORD
AND WHAT WILL EXALT JESUS CHRIST.
This is The Holy Spirit's endorsement of HIS Will to us.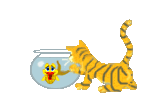 Just think.......
.....if Simon had gone by how he felt, he would not have obeyed..And ~
he would have missed it!
Just think.......
.....if Simon had insisted on knowing the 'whole picture ahead of time' BEFORE he acted upon what Jesus asked of him,...
he would have missed it!
This is so like God. He gives us direction, and when we give our self over into doing it, we then....experience....WHY HE said to do it!
So, if You Truly want to Be Blessed by GOD Himself.....THIS WALK in Quick Childlike Obedience, is THE Way.
If you truly want The Anointing of The Holy Ghost upon and through you to souls, THIS IS THE PATHWAY TO IT!
I've often thought of Simon's heart of Faith that prompted his Obedience to Whatever Jesus asked of him.
All the while, he was Showing Jesus where his heart was and how very much. Love personified. Trustworthy.
NOW the Result of doing what Jesus asked, step by step?
The 4th thing
was about to come forth to Simon,
that had he not obeyed,
he would still be fishing for Fish,
and Missed
His 'GOD GIVEN AND CHOSEN CALL'.
A PRECIOUS AND MOST SACRED MANDATE GIVEN HIM FROM GOD ~
'PREACH THE GOSPEL', 'FEED MY SHEEP, Peter'.
He hadn't gone by sight, or negative feelings and thoughts in weariness.
Rather, he sowed his seeds in Obedience.
Ecclesiastes 11: 4 ~ 7
' He that observeth the Wind shall Not Sow;
and he that regardeth the Clouds shall Not Reap.
As thou knowest not what is The Way of The SPIRIT,
nor how the bones do grow in the womb of her that is with child:
even so thou knowest Not
The Works of GOD Who maketh all.
In the morning sow thy seed,
and in the evening withhold not thine hand:
for thou knowest not whether (which) shall prosper,
either this or that,
or whether they both shall be alike good.
Truly The Light is Sweet,
and a Pleasant Thing it is for the eyes to Behold the Sun:...'
Luke 5: 10, 11
' And Jesus said unto Simon,
Fear not; from now on, you shall catch men.
(souls into His Eternal Kingdom)
And when they had brought their ships to land,
they forsook all,
and followed Him. '
'As WE FOLLOW JESUS,
WE shall never go WRONG.'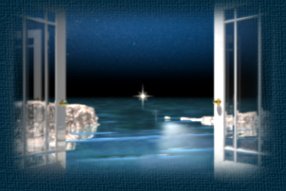 Launch Out Into The Deep, Dear Heart!


The © Copyrighted Animated Cat and Fish is Used With Permission By

I Thank Each Of You For Sharing Your God-Given Talent and Artistry
The Pretty Music Playing Today is Entitled, Ebbtide