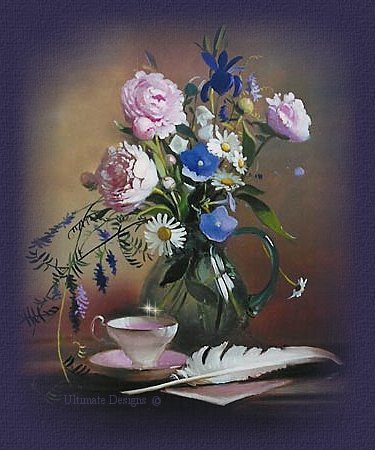 ' A Good Listener '



Have you talked to a wall lately? What about sharing your feelings with your shower, car, tools, clothes or cooking pots? There...we can expect no response as if 'no one is at home'. The sad truth is that too often we humans extend just as little interest, involvement, sensitivity and response to another. (if we are thinking more about our self...than we are them) Destructive for any 'relationship'. And at the least, is sinning against Christ's 2nd Great Commandment. 'What you would that others do to you, do that...to them.' Uh oh! ~ There's that golden rule again....chuckles.
There are numerous facets of listening that I shall herein, bring to the forefront for consideration. The Bible gives us much incentive for being a good heart-to-heart listener. Below, are just a few texts on this topic. I'll make this as 'stick-to-the-ribs-to the point' as I can, touching on the high points only. I trust this will bless your heart as we walk it through.
Remember, our attitude and what is down in our spirit, wreak from us to another with 'vibes', that will show up in our 'social skills' with them. This is vitally important because these affect the whole kit and shabootle...and outcome on all. Whether we sabotage a relationship or build it, depends on whether we are indeed a good listener. Be it a saint or a sinner, who doesn't want to see and feel that someone is 'into what they are feeling and saying'? After all, if we truly love someone, we show that by taking care of their 'feelings', and thereby, validating their personal worth that God has for all people. This is why........the †......All people, matter that much. To listen, is to love.

First, God has given us two ears and one mouth. There is a very good reason for this.
Second, Did you ever notice that our telephone receiver has a place for our ear to listen, as well as to speak?
James 1: 19, 20 Wherefore, my beloved brethren, let every man be swift to hear, slow to speak, slow to wrath: (get angry) For the wrath of man worketh not the righteousness of God.
Are you approachable and congenial? Are you showing interest in and soliciting the feelings and views of another? Are you interested...in them as a person? Listening.
We are not listening when we are talking.
We are not listening when we are thinking of what we are going to say.
We are not listening when we are interrupting.
Rather, we are conveying the message that we don't care about anyone but our self, our own view and feelings. Self and Pride.
Warning: It is easy to form a wrong conclusion with misconceived ideas when we do not listen a person through. Let them empty out. Listen and learn.
Colossians 3: 23, 24 And whatsoever ye do, do it heartily, as to the Lord, and not unto men; Knowing that of the Lord ye shall receive the reward of the inheritance: for ye serve the Lord Christ.
Proverbs 20: 5 Counsel in the heart of man is like deep water; but a man of understanding will draw it out.
Ecclesiastes 3: 7 There is..a time to speak, and a time to be silent. (and listen with heart)
Proverbs 15: 28 The heart of the righteous studieth to answer: but the mouth of the wicked poureth out evil things.
Proverbs 20: 23 Whoso keepeth his mouth and his tongue keepeth his soul from troubles.
Money, possessions, medicine, nor treatment centers can heal, unite or replace showing respect and treating another with dignity. Health and well-being, just because someone took the time, showed they cared and listened with heart.
Sometimes, true listening requires a response of understanding, loving words that uplift and comfort.
Other times, a smile, hug and understanding. Listening.
Third, Being considerate and truly interested in another: We show by our interest, eye contact, and undivided attention. Also, by our body language.
You know ... such things as listening quietly and patiently without interruption, being focused on one speaking; with interest and empathy.
No preconceived ideas. Open hearted. No hurry. Kind. Whether we like what we hear or not.
This.........is validating their worth as a human being. (Christ's example, no matter who...or what.)
He said that His sheep hear...and know...His voice and follow Him. This is the fruit of listening to Him.
Jesus said in Matthew 10:16 Behold, I send you forth as sheep in the midst of wolves: be ye therefore wise as serpents, and harmless as doves.
Fourth, Listening to God, motivates our response:
Psalms 27: 8 When Thou saidst, Seek ye My face; my heart said unto Thee, Thy face, Lord, will I seek.
Proverbs 3: 1, 2 My son, forget not My law; but let thine heart keep My commandments: For length of days, and long life, and peace, shall they add to thee.
Proverbs 15: 1 A soft answer turneth away wrath: but grievous words stir up anger.
Proverbs 19: 20 ~ 22 Hear counsel, and receive instruction, that thou mayest be wise in thy latter end. There are many devices in a man's heart; nevertheless the counsel of the Lord, that shall stand.The desire of a man is his kindness: and a poor man is better than a liar.
Proverbs 14: 29 He that is slow to wrath (anger) is of great understanding: but he that is hasty of spirit exalteth folly.
Proverbs 15: 7 The lips of the wise disperse knowledge:...
Fifth, Golden rule. Sow = reap. How we are to another inside, and out, is how God will be to us. 'With the same measure you mete out it shall be meted unto you again'...:
Psalms 18: 25, 26 With the merciful Thou wilt shew Thyself merciful; with an upright man Thou wilt shew Thyself upright; With the pure Thou wilt shew Thyself pure; and with the froward Thou wilt shew Thyself froward.
Psalms 22: 24 For He hath not despised nor abhorred the affliction of the afflicted; neither hath He hid His face from him; but when he cried unto Him, He heard.
Proverbs 21:13 Whoso stoppeth his ears at the cry of the poor, he also shall cry himself, but shall not be heard.
Proverbs 8: 5 O ye simple, understand wisdom: and, ye fools, be ye of an understanding heart.
Proverbs 17: 27, 28 He that hath knowledge spareth his words: and a man of understanding is of an excellent spirit.
Even a fool, when he holdeth his peace, is counted wise: and he that shutteth his lips is esteemed a man of understanding.
Proverbs 18: 21 Death and life are in the power of the tongue: and they that love it shall eat the fruit thereof.
2 Timothy 2: 24 ~ 26 And the servant of the Lord must not strive; but be gentle unto all men, apt to teach, patient, In meekness (humility, kindness and tenderness) instructing those that oppose themselves; if God peradventure will give them repentance to the acknowledging of the Truth; And that they may recover themselves out of the snare of the devil, who are taken captive by him at his will.



Another place of listening, is listening to our own conscience. You know...that tugging from within that says, 'what are you doing?', 'you shouldn't do that', 'you know better than that', 'Why...did you ever say such a thing?','stop it!' ...'right now'. Or, 'you spent all that time on...., yet you didn't sit with Jesus today? What about how He feels?'
In closing, a humorous but true story that I heard many years back. There were some people having dinner together in a restaurant. They had never met this one particular person before. Being introduced, they smiled and interacted in a friendly manner to her. She was a foreigner and unlearned in the English language. One man joined their party, without being introduced to her, and without knowing of her limitations.
As the evening progressed, it so happened that this particular man monopolized the dinner with his incessant talking. She, sitting next to him, showed him interest by smiling and nodding. She had validated his worth; showed him respect in what he was expressing. She gained a friend. A few days later, the man who'd talked on, referred to her as one of the nicest ladies he'd ever met. He also went on to say what a wonderful conversationalist she was. She, on the other hand (unbenounced to him), had no clue as to what in the world this man had spoken of. She was merely exhibiting her own good manners and breeding by being hospitable, pleasant and kind.
It just goes to show that our smile says, 'I like you; I'm open to you; I accept you.' And, our listening, even when saying not a word with a simple smile and nod, makes for good companionship and promotes mutual respect and acceptance. Amazing, that such a seemingly...small thing, can promote such warm places in the heart.
While reading one of Mother Theresa's books years ago, I saw in it something so very simple, yet most profound. It has helped me throughout these many years to listen from my heart, before ........... listening from my knowledge in my head. What was it? She said that when people come to her all tattered, smelly and dirty, torn and suffering....that she views them as Jesus, her Lord that she loves so very much, coming to her through them. She said that in this way, she could pour the love out of her heart into them, no matter how mean or stinkin' or how repulsive or needy they were. Shalom dear heart.
Colossians 3: 23, 24 And whatsoever ye do, do it heartily, as to the Lord, and not unto men; Knowing that of the Lord ye shall receive the reward of the inheritance: for ye serve the Lord Christ.


Gorgeously Done! Thank You So Very Much, Emma
The Script Used To Make the Elastic Cursor Hearts is Courtesy of
Dynamic Drive
The Pretty Music Playing Today is Entitled, Wings Of Love