' ALLOW THEM ... FORBID THEM NOT! '


(Caps are used for Divine Emphasis)
Isaiah 38: 19
The living, the living, he shall praise Thee, as I do this day:
the father to the children shall make known Thy Truth.
Luke 18: 15 ~ 17
And they brought unto Him also infants,
that He would touch them:
but when His disciples saw it, they rebuked them.
But Jesus called them unto Him, and said,
Suffer (allow) little children to come unto Me,
and forbid them not:
for of such is The Kingdom of God.
Verily (truly) I say unto you,
Whosoever shall not receive The Kingdom of God as a little child
shall in no wise enter therein.
1 Thessalonians 2: 11
As ye know how we exhorted and comforted and charged every one of you,
as a father doth his children,
That ye would walk worthy of God,
who hath called you unto His Kingdom and Glory.
Ephesians 6: 1 ~ 4
Children, obey your parents in The Lord:
for this is right.
Honour thy father and mother;
(which is the first commandment with promise;)
That it may be well with thee,
and thou mayest live long on the earth.
And, ye fathers, provoke not your children to wrath:
but bring them up in the nurture and admonition of The Lord.


What a precious privilege it is to be able to have children. The miracle of childbirth brings with a new mother the wonderment of how Awesome God is in creating a human being inside her womb. I remember many years ago when my first son was born. Away from God, I looked at his eyelashes, tiny fingernails and toes and thought of how there just had to be GOD over us all. How amazing that inside a woman from a seed not seen, a baby develops with organs, bones, nails, eyelashes, eyes, nostril, brain, etc. That...is Awesome. God is Awesome.
What...are you doing with your children, dear heart? As you ponder God's Word, what is He telling you to do with them? What is it He wants of you with your child (ren)? These special little human beings, come into this world innocent and totally dependent upon their parents. They have total faith and trust in us to provide all that they shall ever need. God has entrusted them into our care to develop them into Spiritually aware and whole people.
Fathers and mothers alike, are to write The Word of God into their mind,
speaking of Him and His feelings in Reverence and devotional living.
Children usually grow up to imitate what they see in their environment of 'home', where they first learn their Spiritual and social skills.
Proverbs 22: 6 Train (by our words and, example) up a child in the way he should go: and when he is old, he will not depart from it.
Psalms 127: 1, 3
Except The Lord build the house, they labour in vain that build it: except The Lord keep the city, the watchman waketh but in vain. Lo, children are an heritage of The Lord: and the fruit of the womb is His reward.
Proverbs 20: 6, 7 and 11 Most men will proclaim every one his own goodness: but a Faithful man who can find? The just man walketh in his integrity: (obedience to God's law...righteous) his children are blessed after him. Even a child is known by his doings, whether his work be pure, and whether it be right.
Jeremiah 3: 25 We lie down in our shame, and our confusion covereth us: for we have sinned against The Lord our God, we and our fathers, from our youth even unto this day, and have not obeyed The Voice of The Lord our God.
Deuteronomy 4: 40
Thou shalt keep (heed, obey) ... His statutes, and His commandments, which I command thee this day, that it may go well with thee, and with thy children after thee, ( there are numerous texts of this aspect) and that thou mayest prolong thy days upon the earth, which The Lord thy God giveth thee, Forever.
Deuteronomy 32: 7 Remember the days of old, consider the years of many generations: ask thy father, and he will shew thee; thy elders, and they will tell thee.
Deuteronomy 5: 29 O that there were such an heart in them, that they would fear (respect, revere and obey) Me, and keep all My commandments always, that it might be well with them, and with their children Forever!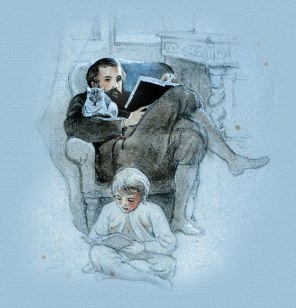 Deuteronomy 6: 6, 7 And these words, which I command thee this day, shall be in thine heart: And thou shalt teach them diligently unto thy children, and shalt talk of them when thou sittest in thine house, and when thou walkest by the way, and when thou liest down, and when thou risest up.
In that above text of Luke, we see where the parents brought their children to Jesus so He would touch them. (one of many in the Bible) Those in Christ's inner circle sought to stop them, shewing them away from Christ. But, Jesus rebuked them by His response: 'allow the children to come to Me and forbid them not '. Their parents, believed in Him and wanted His blessing and protection of His Spirit over their children. Reading that, I thought of how too many parents in our day, have changed in their attitude and/or unbelief in God from what we see throughout the Bible parents. How sad. What Father God must feel with so many thinking they are wiser than He and His guidance with their children. Too many have fallen to the philosophy of man and the gods of this temporary world, by cop-out excuses of God's Sacred directions and mandate for their children.
You can recognize people who have fallen prey to satan's deception and delusion by hearing them voice unbelief in God, rebellion and prideful spirits in such phrases as:
'I'm going to leave my children to make their own choice whether they will believe in God or not, when they are grown up.' They are earmarked also by such sayings as, 'we are all God's children', 'we are all going to end up at the same place', 'I don't believe in anything I can't see', or, 'I don't need a crutch!' They also will speak about whatever...freely, but are most uncomfortable and feel threatened to even refer to The God of this entire Universe, Creator of us all. (to name just a few fruits of the philosophical attitudes of those who live their life around the me, my and I. 'Thou shalt have no other gods before Me' God said and that includes self being brought under God to His terms from a loving heart. We are warned against doing this sort of thing in:
Colossians 2: 6 ~ 8

As ye have therefore received Christ Jesus The Lord, so walk ye in Him:
Rooted and built up in Him,
and stablished in The Faith, as ye have been taught,
abounding therein with thanksgiving.
Beware lest any man spoil you through philosophy and vain deceit,
after the tradition of men,
after the rudiments of the world,
and not after Christ.
Of course, those who choose to believe in God do follow Christ and His Word, not bowing down to this worlds other gods, self-exalting in man's wisdom. It is also expedient to note, that these very same people show where their heart really is in various 'fruits' (by which Jesus said that we shall know them). They hold a different stance on priming and speaking to their children about sports, and running them to sports. About the importance of their children getting an education, making good money, opening a bank account, looking good to people, excelling in some skill or field of endeavor, and having friends. Since their heart isn't with God, naturally, they don't want the heart of their children with Him either. That....would be like a mirror wouldn't it? Just don't even act like He exists, don't even mention God!
Such people send their children out with designer clothes and charge cards, all the while, leaving them Spiritually unprotected and naked against the elements of sinful vices and pitfalls in the world. How smart is this? This....is 'loving' their children? Priorities? But, oh yes, do be sure they get good food, dwelling place, cars, bikes, games of the latest technology, and exercise for their body. Do make sure, you do all you can to be sure they are socially accepted among their peers. What about GOD and their starving soul and them learning a clear Divine sense of right and wrong?
So different is this...from the Book of Acts in the beginning of Christianity.
So different is this.... from the men building altars and praying, when they reached a new city in the Bible.
So different is this....from what I grew up with in the 1940's and 1950's. In those days, more parents Revered God, took their children to church, and lived like they were serious with GOD. Even the movies and morality and manners of that day were opposite of most of it today, with 'adults and children' alike. Whew! They were good examples, sowing belief and reverence into their children to obey God.
My own mama used to say, 'I may not always see what you are doing, but GOD does! He will get you and punish you if you do wrong!' That...was Wise seed-planting TRUTH. It is still with me every single day, throughout the day. She had many such seed plantings she did with her children. Two of us out of 4 became the first preachers in the family, and that out of a little lady that had only an 8th grade education.
It is a matter of one's heart condition with GOD, that determines our choices of living on this earth and our belief attitude. This is Wisdom!
The Bible is loaded with Scriptures about how to raise our children. Such guidance embraced causes us to teach our children about GOD, honoring HIS feelings and wishes by reading and obeying His Word. It also guides us to discipline our children as they need it with a loving and consistent spirit. If they don't learn these skills of Divine Knowledge and self-restraint and obedience in our homes, where shall they?
God says it real clear in His Word. It is right or wrong, period! He shall recompense each of us accordingly.
No mixture; no gray, no excusing our self-indulgence into sin.
Back then, people would ostracize a person in the super market that let their child sass, pitch a fit, look hateful, be nasty against anyone....or God. God still has HIS guidelines on such things that we are to embrace and live by. No compromise and no mixture.
Cain did things part his own way and part God's way, and he was not accepted by God for his heart was rebellious choosing his way instead of going by what GOD said.
Our children today are growing up in a society that has dulled the senses by talk shows, movies, video games, unbelieving ' fathers, mothers, teachers, judges and organizations' mocking God and fighting against those who serve Him by removing The 10 Commandments from court rooms, City Hall town squares, and buildings. They witness such people even on TV mentioning God like they Revere Him, saying they pray to Him....yet who make no bones about cussing and/or the fact that they are in a shack-up and/or homosexual relationship with someone. Mercy! No absolutes are they seeing?! No sincere belief in God?! Abomination and sin is what God calls this, and HE isn't desensitized by them, their words of unbelief or their seeking to justify it by looking good to man.
Mama said it well, 'No one is getting by with anything with God, honey. No one. Give them enough rope and they will hang their self.' We see that....throughout the Bible. Old Testament throughout the New Testament, it is all there. Hallelujah! What a wonderful place to get our 'mind' clear with what GOD expects and feels toward issues of this life we deal with. Our Judge.
People change, yes. GOD does not change. Nor, does His Word and what He has entrusted us to do with our own life and soul, as well as our children and others. He does not change His mind.
Are you speaking God's Word into your children's ears? Are they seeing you pray and reading your Bible? Are you teaching them to respect, obey and confide in HIM? Are you praying over them? Praying with...them? Do they see how important God is to you by your own day-by-day time with Him and speech and character?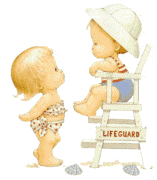 Isaiah 3: 10 ~ 14 Say ye to the righteous, that it shall be well with him: for they shall eat the fruit of their doings. Woe unto the wicked! it shall be ill with him: for the reward of his hands shall be given him. As for My people, children are their oppressors, (who is leading, influencing and controlling whom?) and women rule over them. O My people, they which lead thee cause thee to err, and destroy the way of thy paths. (If it goes with God's Word then do it. If it doesn't go with all of God's Word on whatever the issue is, cast it aside from you.) The Lord standeth up to plead, and standeth to Judge the people. The Lord will enter into Judgment with the ancients (the older generation...parents, grandparents, etc.) of His people, and the princes thereof: for ye have eaten up the vineyard; the spoil of the poor is in your houses.
Deuteronomy 31: 12, 13
Gather the people together, men and women, and children, and thy stranger that is within thy gates, that they may hear, and that they may learn, and Fear The LORD your God, and observe to do all the words of this law: And that their children, which have not known any thing, may hear, and learn to Fear The Lord your God, as long as ye live ...
Joshua 4: 21 ~ 24
And he (Joshua) spake unto the children of Israel, saying, When your children shall ask their fathers in time to come, saying, What mean these stones? Then ye shall let your children know, saying, Israel came over this Jordan on dry land. For The Lord your God dried up the waters of Jordan from before you, until ye were passed over, as The Lord your God did to the Red sea, which He dried up from before us, until we were gone over: That all the people of the earth might know The Hand of The Lord, that IT IS Mighty: that ye might fear (believe, revere and obey) The Lord your God Forever.
Proverbs 30: 11, 12
There is a generation that curseth their father, and doth not bless their mother. There is a generation that are pure in their own eyes, and yet is not washed from their filthiness.
Luke 4: 4 And Jesus answered him, saying, It is written, That man shall not live by bread alone, but by every Word of God.
Ecclesiastes 12: 13, 14 Let us hear the conclusion of the whole matter: Fear God, and keep His commandments: for this is the whole duty of man. For God shall bring every work into Judgment, with every secret thing, whether it be good or whether it be evil.
Luke 18: 15 ~ 17 And they brought unto Him also infants, that He would touch them: but when His disciples saw it, they rebuked them. But Jesus called them unto Him, and said, Suffer (allow) little children to come unto Me, and forbid them not: for of such is The Kingdom of God. Verily (truly) I say unto you, Whosoever shall not receive The Kingdom of God as a little child shall in no wise enter therein.
There are many other Scriptures pertaining to fathers, mothers, child (ren), etc. I encourage your study of them as you walk through GOD'S Word with a good Bible Study Concordance. I trust this message has touched your heart for God and been an encouragement to you for your children. Shalom, dear heart.

So Befitting To Use For This Sermon And I Thank You, Bev!
The Pretty Music Playing Today is Entitled, Prodigal Son