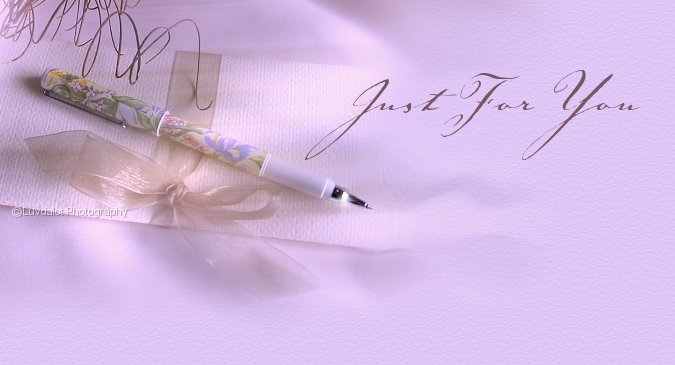 ' Does God Still Divinely Intervene? '

Yes! Throughout the Bible we see God coming on the scene in various ways to ordinary people. Yea and nay. He came to warn, instruct, prepare, protect, nurture and comfort. He came with His Commissioning. He came and turned things around one way or another. Divinely intervening into circumstances at hand; coming to people as they were asleep, out in the field, on their way somewhere ~ we see God Counseling repeatedly. Love is all that is good and God. God involves Himself in this world. The only limit God has is what we put upon Him. Howbeit, He said, 'I change not.'
There are some C's that come with God. To name some of them:
Christ, Christianity, completeness, crucifying our fleshly appetites of sin so we can walk 'in' the Spirit; the Call; Companion, Comforter (spoken of in the Gospels as the Holy Ghost), constantly present, commit yourself to The Lord, confess, consistent, commission, connection, communication, cost, caution, correction, confronting rather than compromising, consecration, clarity and correctness and 'can' do all things through Christ.
I'll use italics for more of these 'c' words for emphasis on His Divine Intervention, throughout this message.
Many are the times, He allows the Circumstance so as to bring forth the 'want of good' in man's heart and lifestyle. Hard times change our hearts and minds, which bring the Consequence of Change.
God has always used ordinary people to do extraordinary things. A Common thread I see with them all is that God knows the heart Condition of man.
He knows what we are, what we want to be, and what we will ultimately choose and become.
When He Calls a person into something, He is seeing that person as what they 'will' be. One that He can trust to get that particular 'Call' done.
To name a few, we see Him doing this with Moses, Joseph, Jeremiah, Elijah, (of course...Sarah and Abraham) Elisha, Esther, Deborah, Saul (later called the Apostle Paul), and His own hand-picked 12 Apostles (including Judas...for he too had a purpose, destiny to fulfill).
The thing is, when God calls us to something, it is to what is acceptable in His sight and, usually looks impossible for us to do. We know that on our own steam, we could not accomplish it, so we draw near to Him in Trust for His Guidance, strength and help. This way He gets all the Glory as He should.
Now, walk with me a bit through just some of the texts pertaining to His intervention. What He was with them He is today. There is nothing too hard for The Lord. He can come on the scene at any time, with anyone, for His purposes to come forth on earth. What a faith builder is The Word's events to us today. I encourage your in-depth study of the following texts, as I will only be touching upon them briefly herein.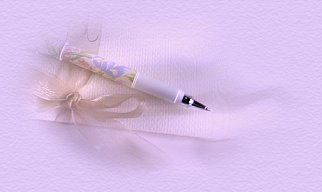 Moses: GOD buried Moses...what a way to go with Divine Intervention.
Deuteronomy 34: 5 ~ 7 So Moses the servant of The Lord died there in the land of Moab, according to The Word of The Lord. And He buried him in a valley in the land of Moab, over against Bethpeor: but no man knoweth of his sepulchre unto this day. (Aha!) And Moses was an hundred and twenty years old when he died: his eye was not dim, nor his natural force abated. (This...is Awesome!)
Noah: Genesis 6: 5, 8 And God saw that the wickedness of man was great in the earth, and that every imagination of the thoughts of his heart was only evil continually...But Noah found Grace in The Eyes of The Lord. (see also Genesis 8) God Came to and commissioned Noah to build the ark, making full provision for Noah, his family and two-by-two of animal life. No one else. And, so what that others couldn't understand it or believe God Himself had called him to do this when there had never been any rain (only dew and mist) on the earth. God didn't Choose to tell them; He chose to tell and trust Noah in particular.
Note: In all those years of building the Ark, Noah had no converts. He didn't complain. He continued His Divine 'call'.
Thus, God washed the earth from the unbelievers who complained as they basked in their various self-willed sins.
God spared His own believing, righteous and obedient children only.
Babel....In Genesis 1, The people were all about building their 'self' a city, their 'self' a name and a tower of 'fame to their self'. But GOD.
At that time, the whole earth was of one language.
God came on the scene ~ Whalla! He confounded their speech so they could not understand one another. That ended 'their special enterprise'.
God scattered them throughout the earth. After all, He did say that His Glory He shall not share with another.
Enter, all languages of the world.
It is so-called the Tower of Babel because God Confounded the language of all the earth.
To them it 'was babel', not understanding one another.
This is God contending with man in Divine Judgment.
(we shall do .... no more and no less .... than Father God permits)
Abram: Genesis 17: God Came to Abram with His Covenant (will). He told him what to be as a person in his walk with Him. He also prophesied to 99 yr. old Abram, that he was going to father children; that his wife Sarai, 90 yrs. of age and barren all her life, would Conceive children after He opened her womb.
Both of them past childbearing years, what looked medically and physically impossible, God's Holy Spirit intervened and they produced children. God is GOD.
Moses: Exodus 3: At a time when all Hebrew boy babies age 2 and under were killed, Divine Intervention protected this baby boy and brought him into Pharaoh's home and under the fine schooling of Egypt. He grew up most wise, but his natural and hidden 'heritage' was about to be revealed in the face of seeing people suffer wrongfully. God came and commissioned Moses to deliver His children, the Israelites, out of the hard sorrowful bondage of the evil taskmasters of Egypt. His 'call to Moses is with horrific responsibility and a Great Anointing for His Chosen people. Study Moses well. God knew He could depend on Moses. It took him years to be gotten ready before 'he hit the scene' for all to see........The Divine Intervention of Almighty God...for His people....against the evil. Deliverance comes in various packages people.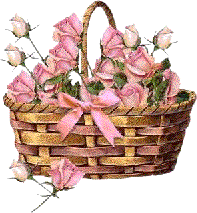 Two people in the Bible did not experience a death process in leaving this world. Talk about Divine Intervention. They were:
Enoch: Genesis 5: 24 And Enoch walked with God: and he was not; for God took him.' (What a wayyyyy to go!!)
Hebrews 11: 5. By faith Enoch was translated that he should not see death; and was not found, because God had translated him: for before his translation he had this testimony, that he pleased God. (He was 65 yrs. old)
Elijah: 1 Kings and 2 Kings 2: 11 And it came to pass, as they still went on, and talked, that behold, there appeared a chariot of fire, and horses of fire, and parted them both asunder; and Elijah went up by a Whirlwind into Heaven. Much is said in Kings of this prophet of God and how God's Spirit used him.' Awesome!
Evangelist Philip: Acts 8: 39, 40 And when they were come up out of the water, The Spirit of The Lord Caught away Philip, that the eunuch saw him no more: and he went on his way rejoicing. But Philip was found at Azotus: and passing through he preached in all the cities, ....'
Note: He had just shared with the man some reading out of Isaiah, and baptized him, when God swooped him up and carried him away to another city and dropped him there. I would LOVE to have this...experience! Now you see him; now you don't! (chuckles) Divine intervention.
Peter: Acts 10: 9 ~ There Peter was up on one of their flat roof tops praying while they prepared dinner below when God caught him up into a Vision, revealed that He is no respecter of persons, and commissioned Peter with detailed instructions to people who He wanted to receive The Holy Ghost....i.e. Cornelius and his household and friends. Who himself by the way, was on the 4th day of a fast seeking God in prayer, when The Angel of The Lord came to him telling him to send for Peter, where he was, and for what reason Peter was to come to him and his household. See Acts 10. Divine Intervention.
(and what he was doing in praying and fasting in secret...i.e.Matt. 6 see) God rewarded him plus...openly.
Saul: (later Paul).... Acts 8 and 9.....Jesus Himself came to Saul where he was and as he was, believing a lie against those following Christ's teachings. God Himself instantly came on the scene...as Saul went for his own purpose thinking he was doing right .. and changed his mind, his heart and his life right there.
Divine intervention. Thus, 'the call to Paul'.
Paul and Silas: Acts 16...They had just Cast out devils from a woman who men had used for their own financial gain through her witchcraft.
Those very men, angry because these 2 men of God had delivered her, which stopped their using her for their greed, got hold of Paul and Silas in the town square. They accused them of troubling the city, had them beaten much and placed into prison. (gr.)
In vs. 25...at midnight these two body-aching men of God prayed, worshipped and sang to God aloud anyhow!
Enter....Angel sent from God's Throne Room who broke the shackles from their ankles and threw open the door of the prison. They preached Jesus to the frightened jailer and his household to the Salvation of all. Divine Intervention.

'And the chains that seem to bind me, serve only to remind me...they shall fall powerless behind me, as I praise Him', the song goes.
Regardless of the circumstance, heartfelt worship is the key.
And the beat goes on and on, throughout the entire Bible. Over and over again, various ways, we see God Divinely intervening with people on earth. Himself, ordering the circumstances for His outcome. He produces change because of Commitment and Consecration. Praise The Lord! And so I end this message, naming only a few of many texts on His intervention with man.
2 Timothy 2: 12 ~ 16 If we suffer, we shall also reign with Him: if we deny Him, He also will deny us: If we believe not, yet He abideth Faithful: He cannot deny Himself. Of these things put them in remembrance, charging them before The Lord that they strive not about words to no profit, but to the subverting of the hearers. Study to shew thyself approved unto God, a workman that needeth not to be ashamed, rightly dividing the Word of Truth. But shun profane and vain babblings: for they will increase unto more ungodliness.
1 Peter 3: 16 Having a good Conscience; that, whereas they speak evil of you, as of evildoers, they may be ashamed that falsely accuse your good Conversation in Christ.
1 Timothy 4: 16 Take heed unto thyself, and unto The Doctrine; Continue in them: for in doing this thou shalt both save thyself, and them that hear thee.
I reiterate....there are some C's that come with God. To name some of them:
(Christ, Christianity, completeness, crucifying our fleshly appetites of sin so we can walk 'in' the Spirit; Companion, Comforter (spoken of in the Gospels as the Holy Ghost), constantly present, commit yourself to the Lord, confess, consistent, commission, connection, communication, cost, caution, correction, confronting rather than compromising, consecration, clarity and correctness and 'can' do all things through Christ.
I'll use italics for more of these 'c' words for emphasis on His Divine intervention. Many are the times, He allows the circumstance so as to bring forth the 'want of good' in man's heart and lifestyle. Hard times change our hearts and minds, which bring the consequence of change.)


Beautiful And I Thank You So Much, Amy
The Special Music Playing Today is Entitled, Star of Love