(Please give this page a few minutes to load)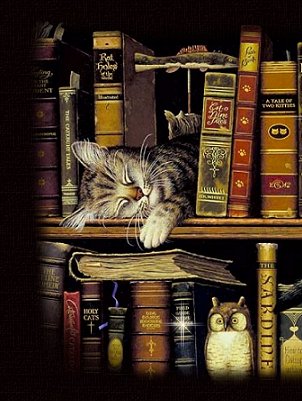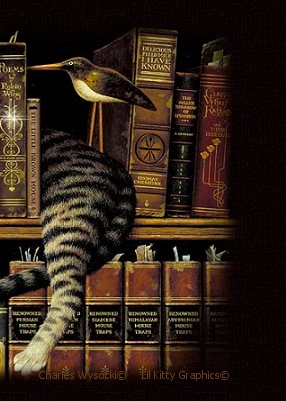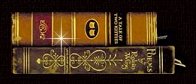 ~ ~ Joyful Living? ~ ~
John 15: 10 ~ 14
If ye keep My commandments, ye shall abide in My Love; even as I have kept My Father's commandments, and abide in His Love. These things have I spoken unto you, that My Joy might remain in you, and that your Joy might be full. This is My commandment, That ye love one another, as I have loved you. Greater love hath no man than this, that a man lay down his life for his friends. Ye are My friends, if ye do whatsoever I command you.
Joy:
Greek, New Testament texts referred to below: 'cheerfulness, i.e. calm delight: gladness, be exceeding joyful'
Hebrew, Old Testaments texts below: 'rejoicing, shouting, triumph, gladness' Glad: O.T.Hebrew:'blithe, gleeful, merry-hearted'
Scenario of what you may have on your plate to deal with (to name a few):
1. Consistently living joyous with relationships in the home and out, with daily laughter.
1a. The feeling of assurance and peacefulness that 'all is well in my world'.
1b. The absence of turmoil, troubles, hardships, trials of your faith; Everything is going your way.
2. Little pressure or stress circumstances of living: on the job, at home, and with others.
3. Living in an 'abusive environment' with those you should be able to trust who say they love you: i.e. harsh words and treatment, shouting, manipulative control ploys, your person being attacked physically, causing deep emotional pain, fear impacting your mind, etc.
3a. Living with a selfish, controlling and moody individual; or, employed by such a person on the job.
4. Dealing with pressure, put-downs, high stress on the job by 'show me the money' employers.
5. Dealing with agony of the feeling of great loss ... by a loved one dying or forsaking you.
5a. Confronting a medical prognosis that tries your faith, drains your strength, while fighting fears of now and the future.
5b. Being around people that make you feel as if you are a 'bother and/or a burden' or that they are 'doing you a favor'.
6. Living with an unbeliever and unsaved spouse trying to get you to revert to your old sinful anti-God lifestyle; to measure up in their eyes.
6a. Being around people who don't see or appreciate the good in you as a person, as....you....are. Pressure to conform to them for appoval.
7. Intense aggravations of sound, sight and behavior in your environment, which rub on the nerves and can rob peaceful sleep from you.
8. Dealing with worry over your future in various areas..
9. The experience and effects on you of being misjudged, misunderstood, and opportunities seemingly missed.
10. The helpless feeling of 'you are rocking my world', accompanied by feelings of fear and exasperation.
11. Torments of mind caused by fear; inner struggle and pain of low self-esteem; with onslaughts of depression, etc.

Isaiah 61: 3 To appoint unto them that mourn in Zion, to give unto them beauty for ashes, the oil of joy for mourning, the garment of praise for the spirit of heaviness; that they might be called trees of righteousness, the planting of The Lord, that He might be glorified.
Psalms 107: 27 ~ 31 They reel to and fro, and stagger like a drunken man, and are at their wit's end. Then they cry unto The Lord in their trouble, and He bringeth them out of their distresses. He maketh the storm a calm, so that the waves thereof are still. Then are they glad because they be quiet; so He bringeth them unto their desired haven. Oh that men would Praise The Lord for His goodness, and for His wonderful works to the children of men!
Psalms 46: 1 ~ 4 God is our Refuge and Strength, a very Present Help in trouble. Therefore we will not fear, though the earth be removed, and though the mountains be carried into the midst of the Sea; Though the waters thereof roar and be troubled, though the mountains shake with the swelling thereof. There is a River, the Streams whereof shall make Glad the City of God, The Holy place of The Tabernacles of The Most High.
Are you one of those people that has laughter in your home each day? With others ~ somewhere? Or, are you one who rarely laughs?
What can you do about having some good, contented feelings and laughter? An over-all sense of well-being? How is 'your world' that you live in today? Are you feeling things are hopeless, feeling helpless?
Or would you say 'all is well with my soul' as the Psalmist David said?
Are you 'enduring, overcoming moment-by-moment, embracing, or tolerating' people and circumstances?
Does God want you happy?...even in the midst of hard times? And, why are you asking me all these questions, preacher? Ahhhh....
Years ago, I heard a preacher say: 'The only ones that don't have trouble of some sort, are those in the cemetery'. I thought to myself, 'True, if they are going to Heaven; otherwise, they are in big-time trouble for Eternity! ~ if they didn't obey God's Word, following Jesus' teachings'.
(Remember what Jesus shared of Lazarus and the begger and Abraham's bosom, and the 5 brothers in The Gospels?)
Norman Vincent Peale, in his book, Guide To Confident Living said: 'Thank God when you have trouble. It means you are still alive.'
The fact is that eventually, trouble and hard times come to us all. Some ~ more than others. Ecclesiastes 3 says that to us, 'There is a time for all things under the Heavens...'
Some are easier for us to get through than others.
Some, are the result of our own wrong choices and behavior;
Some, are not fair nor deserved but happen to us anyway.
Some things, people and circumstances
affect and rock us a good bit as if they are straight from Hell!
(and many times are)
That is life! That's just the way it is. It is as sure as inhale and exhale; and, what you throw up, comes back down.
Life and death are inseparable. We can't have one without the other. All of us have that in common don't we.
The Bible says, 'what you sow you shall reap in due time if you don't quit doing the good.'
Like some of the other texts, we just wonder 'when Lord?'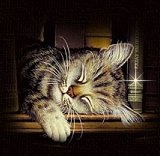 You may be thinking ~ 'How can I be cheerful in the midst of my present circumstance?'
'No way can I feel joyous with what is happening to me.'~ ~
'It isn't that easy. That sounds ludicrous! ~ I just don't see how that can be.' ~
'I'm hurting! ~ ~ Really, really hurting!'
Been there; done those myself.
Our individual lives come with individual circumstances. At times, we have a person who has walked it before us who 'can relate, knowing what we are experiencing and can come in on it right on target'. What a breath of fresh air are such times of loving, assuring comfort.
While other times, it is all up to you and God Almighty to 'just deal with it' within and without. Now what are you of the mind and will to do?
We all need God and one another, in the church building and out. In the Body of Christ-filled believers and out.
Christ is The Head of The Church, Who operates all His members of The Body of Christ, in particular. (1 Corinthians 12) The Body of Christ, 'Christians', are to act as a 'healing balm over the wounds of one another' in Christ.
We each have different abilities, knowledge, experience and gifts. All, to make up the whole, flowing together...under Christ our Lord. He is that 'Friend, that sticks closer than a brother.' That One, Who said, 'I shall never leave you nor forsake you. I...will be with you even to the end.' Amen!
We see this with God's man, Job. Satan, got permission from God to cause Job boo-koo trouble ~ heartache, loss, trials of his faith, etc. (See Job 1 and 2) He wanted his life, but God gave him permission to do whatever except, ~ his life. Of course, as time and pain wore on him, his flesh at one point feeling it beyond beyond said, 'Would to God I was never born...'.
Pain works many things in us, one way or another.
The experience of hurting and despair in the midst of such 'degrees of suffering', we decide to 'surrender to God and His Word for our life' or, to commit suicide. Of course, both ~ 'everything hangs in the balance of this decision and act'. Nevertheless, it 'can' be 'the most creative time' of our life, 'if we will just let it be' such!
In one day, Job incurred the agonizing loss of each of his many children, his flocks, and all he had. Even his wife's words tried his heart with God. When he needed to share their loss in love and comfort together, her heart was overtaken in grief and she charged God and countered him. She said to her husband, 'Forsake God and die!' His reply? 'You speak as a foolish woman. Shall we have good from God and not evil? Though He slay me, still....I shall trust Him.'
What? He knew a vital truth. The truth that nothing could come to him without first....passing under the nose of Almighty God, which...we see in Job 1. So, standing alone in his sorrow, tossed to and fro in his guts of anguish and pain of the loss he too was experiencing, alone with God, he made the choice of his heart. God.
Every problem comes with its own solution. Look for it in the problem. We grow Spiritually, mentally and emotionally, in the midst of hard valley experiences. God .... relates to you! ~ if no one else is there for you. Look UP to Him and know this ~ Opportunity comes in the midst of the storm. See it? Use it and go for it! = Change. (you are God's clay being fashioned and created anew by Him, into a beautiful person)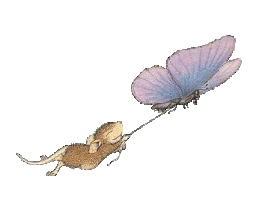 How can we have and keep Joy, contentment and cheerfulness in such times as the aforementioned situations? In any suffering?
A) Lift your heart and eyes UP to God and think on His Love for you; His goodness. Look at and list all the good blessings you still have; not, what you seem to have lost.
B) Praise Him. The old Gospel hymn says, 'And the chains that seem to bind me shall fall powerless behind me, as I .... praise Him.' Worship God specifically, for all that He is, and what He has been to you and for the very grief and hard time itself!
Also, for the fact that He understands, is with you, loves you and shall help you.
Minister to Him ... your....love.
This ~ lifts us up above the tossing and hurtful circumstances...UP 'with God in His Comforting and Loving Presence'.
C) Refuse, reject ~ All doubt, fear and worry! Staying daily in His Word builds your 'trust in His care' (your faith) and alleviates fear, worry.
He knows your heart and life. He hears your prayers. After you have done and said what you can, done 'your' part, expect Him to do His. Trust, trust, rely upon Him! 'This too shall pass!!!' And, learn what all you can from this 'winter' season of your soul and life, and go forward with it.
Psalms 100: 1 ~ 5 Make a joyful noise unto The Lord, all ye lands. Serve The Lord with Gladness: come before His Presence with Singing. Know ye that The Lord He is God: it is He that hath made us, and not we ourselves; we are His people, and the Sheep of His pasture. Enter into His Gates with Thanksgiving, and into His Courts with Praise: be thankful unto Him, and bless His name. For The Lord is good; His Mercy is Everlasting; and His Truth endureth to all generations.
It is reported (and is true) that laughter promotes healing of our psyche, emotions and body. It promotes well-being and satisfaction. Peace. It releases us from destructive emotions. True!!
When was the last time you...had a big, clean healthy belly laugh?
When was the last time that you looked at yourself in the mirror and did or said something to your self that made you laugh?
When was the last time you watched something 'wholesome and clean' in nature, on television or in a movie that 'tickled your funny bone'?
Too, much joy and 'release of pent up hurting emotions' can be had by watching a really good Christian standup comedian on Netflix, etc. :)
What I'm bringing into your awareness here is the fact that when we produce for our self, another mindset, we change and so does our environment.
For that period of time we are soaking up into our five senses our own well-being. Yes, we are liberating our own self (of course with Father God) from what is seeming to 'drive us, torment us, worry us, hurt us, and bind us'.
Thus, we are applying knowledge and we are also learning skills of overcoming whatever ~ whomever ~ in a Godly free and joyful manner.
When we reach our extremity, it is God's opportunity.

Now we can ~ 'lay it all down at His feet' and enjoy and absorb the moment.
'Cast (grk. hurl, toss, throw) your burdens on The Lord and He shall sustain you...lift you up'.
He is our burden-bearer.
He knew that some things we definitely should and can change; while others, He alone can.
Don't 'let' the devil steal the joyful, cheerful experiences of each day' that God Himself has already given to 'you'.
No one...and nothing...is worth it! Wisdom.
The thing about laughter is that as it has its part in releasing us from pent-up destructive emotions, we're able to receive a calm state of mind where we are able to make proper decisions. (All wrought up without peace of mind and soul, we are not able to rightly discern or do that).
Furthermore, aerobic walking...strolling~any movement of the body, unloads the pressure, stress and hurt of the mind and emotions.
Clarity can come now. Proper decisions can be made, calmly and determinedly. What I am saying here is: when you have done what you can, said what you can, and things don't change, give it up and over to God and leave it there. Then, you are trusting Him 'who knows it all' and 'who can' change it, to do so. You are released from the burden of that thing that has been weighing you down, tormenting your mind with fear, and gripping your gut with anxiety and worry and doubt. Joy~you are released to enjoy the precious people and events of today. God wants you happy.
God Himself always, only, works on a 'peaceful platform' to and with us.
There ~ we receive 'the mind (decision) of The Lord' on things. (and see Psalms 121)
Psalms 16: 11 Thou wilt shew me The path of Life: in Thy Presence is Fulness of Joy; at Thy right hand there are pleasures Forevermore.
Isaiah 61: 3 To appoint unto them that mourn in Zion, to give unto them beauty for ashes, the oil of Joy for mourning, the garment of Praise for the spirit of heaviness; that they might be called trees of righteousness, the planting of The Lord, that He might be glorified.
Psalms 104: 33, 34 I will sing unto The Lord as long as I live: I will sing praise to my God while I have my being. My meditation of Him shall be sweet: I will be glad in The Lord.
Many different things are said in the words
joy and gladness.
This is true of the words
patient and attitude.
Sure, we have an idea what they mean. Yet, if we don't look them up, we will miss the impact they can have upon us. We will not get the whole picture we should see. (we can't change what we don't see now, can we!)
Just like that word
patient.
The Bible speaks much on this subject of being patient. (study on it)
In the Greek, the meaning of that word is:
'Joyful endurance of something that is hard or unpleasant,
without complaint'.
Attitude is another one and means:
'Disposition, position, feeling or manner toward a person or thing.'
Disposition means:
'mental outlook or mood; the controlling tendency of our spirit,
the final settlement of a matter and, our state of mind.'
Attitude rules us! ...
determines how we act, react, and what decisions we will/won't make.
'How we view something is what we shall do with it'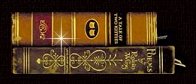 Psalms 18: 3 ~ 6 I will call upon The Lord, who is worthy to be praised: so shall I be saved from mine enemies. The sorrows of death compassed me, and the floods of ungodly men made me afraid. The sorrows of Hell compassed me about: the snares of death prevented me. In my distress I called upon The Lord, and cried unto my God: He heard my voice out of His Temple, and my cry came before Him, even into His ears.
Proverbs 12: 20, 25 Deceit is in the heart of them that imagine evil: but to the counsellers of peace is Joy. Heaviness in the heart of man maketh it stoop: but a good word maketh it glad.
Proverbs 15: 23, 24 A man hath Joy by the answer of his mouth: and a word spoken in due season, how good is it! The way of Life is above to the wise, that he may depart from Hell beneath.
Psalms 32: 10, 11 Many sorrows shall be to the wicked: but he that trusteth in The Lord, mercy shall compass him about. Be Glad in The Lord, and rejoice, ye righteous: and shout for Joy, all ye that are upright in heart.
Psalms 43: 3, 4 O send out Thy Light and Thy Truth: let them lead me; let them bring me unto Thy Holy Hill, and to Thy Tabernacles. Then will I go unto The Altar of God, unto God my exceeding Joy: yea, upon the harp will I praise Thee, O God my God.
Psalms 30: 4, 5 Sing unto The Lord, O ye saints of His, and give thanks at the remembrance of His Holiness. For His anger endureth but a moment; in His Favour is Life: weeping may endure for a night, but Joy cometh in the morning.
Psalms 5: 11, 12 But let all those that put their Trust in Thee Rejoice: let them ever shout for Joy, because Thou defendest them: let them also that love Thy name be Joyful in Thee. For Thou, Lord, wilt bless the righteous; with Favour wilt Thou compass him as with a Shield.
The fact that God 'allows' hard and trying times; injustice, abuse, mistreatment, reproach, tests of our faith, affliction, troubles and heartache....is indeed The Potter working with His clay. A lump of clay in His hand, yields to the creating of The Master Potter.

Each thing ~ situation ~ person, is used to try our own heart and will ~ just like we see with those in the Bible.
Jesus walked this before any of us.
He showed us what to, how to, what to refuse and remove ourselves from.
Watch Him closely as you walk through the Gospels, and you too shall know what 'attitude' to have with God and man; what 'action to take' in their regard and yours.
What we choose in the midst of it all, tells God, us and others, what (who) is most important to us.
Jesus said, 'My sheep know My Voice and they follow Me.'What a Winner to follow! You cannot follow Jesus and His Word and be a 'loser'. You are following The Beginning and Ending of your entire existence, and The Author of your faith, your Eternal Loving Father, God Almighty Himself!
Psalms 95: 5 ~ 7 The Sea is His, and He made it: and His hands formed the dry land. O come, let us Worship and bow down: let us kneel before The Lord our Maker. For He is our God; and we are the people of His Pasture, and the Sheep of His Hand. ...
Psalms 51: 11 ~ 13 Cast me not away from Thy Presence; and take not Thy Holy Spirit from me. Restore unto me the Joy of Thy Salvation; and uphold me with Thy Free Spirit. Then will I teach transgressors Thy ways; and sinners shall be converted unto Thee. (Ditto!)
An Adorable Set to Use ~ Much Thankfulness to You, Lil' Kitty for Your Fine Artistry
The Pretty Inspirational Music Playing is Entitled, Angel By My Side