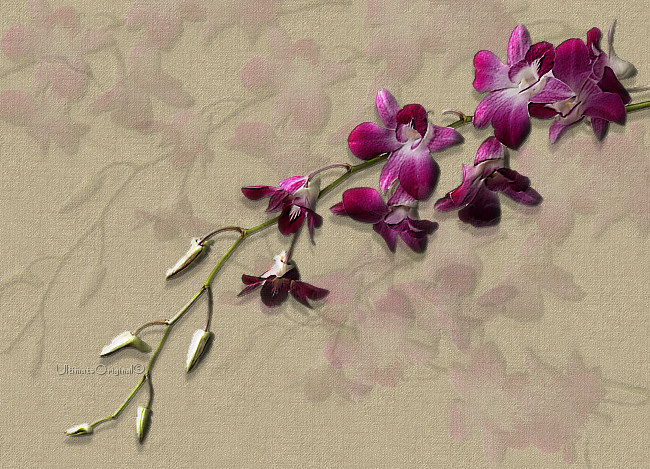 The Voice of The Lord



(Particular words are capitalized herein for Divinity and for emphasis)
What does God say about your situation in His Word? What does He want? How does He feel about it? Does He truly have good plans for your life? Does He care about what you struggle with? Does He care about how we humans down here on earth treat one another? What is His agenda for you and the situations and people you connect with in your daily life? Have you, in your inner struggles, gone to Him to find out by His Word just what He says about your circumstance? Do you really care about how you spend your breath, energies and life's time on earth? Are you setting short-term and long-term goals, after you order your steps in accordance with His Word? Are you embracing Him, thinking on Him and His feelings? Are you willing to lay your self down at the altar of prayer in surrender to His working in and through you? Where do....you find your answers? What are you 'letting' influence you into action? Does it agree with His guidelines in that area of your life?
When you need stability in your mind and emotions, where do you go for consolation, guidance and comfort? Is He first in your thoughts? Do you want to please Him .... or people around you? Do you care more about what He thinks and knows of you INside and out, than what others will react like to you? Where ... is your focus today, dear heart? Is it where it should be? Are you happy with your personal relationship with Him? Are you nurturing it, or neglecting time with Him? What are you willing....to do, to speak...to become for Him?
All around us are voices that pull for our attention, seeking to influence...and thereby, control us.
Whose 'voice' calmed a raging Sea, brought forth an entire Universe, made every part of a human's body, and set a Rainbow with a Promise, in the Sky?
Whose 'voice' brought God's heart and teachings to humanity? Divine Wisdom, that works on the mind, gets down to our gut, changes our feelings and transforms our life?
Whose words...do that and so much more for 'whosoever will, let him come and drink of The Waters of Life that I shall give him, freely? ' (Revelation)
Can you...do these things? Any...of them?
Can the people around you that seek to have you do their way; people you may be giving so much credence and control over you?
Are they ... in agreement with God's mind on things in their own soul and life?
Are you letting people influence and control you in place of letting God Himself be Lord (Chief Controller and Master) over you?
Yes, the beat goes on and on and on. There is no end to The Wonderful Works of Almighty (and that He is) God!
With these things in mind, let's look at the message He has placed upon my heart to touch...your heart and life. A message of learning to place more importance on what He has to say, than what others say. A message that points The Way to 'true fellowship' with our Creator, day-by-day.
Only He...can give you Himself, His influence and His continual change of your mind, spirit, will, words and life. He has one ulterior motive. His way...with you! Let us sit together at His feet, listen with our heart considering His desire, and embrace it in the doing of it. His voice...let's take in and ponder every Precious Word of it.
Matthew 11: 28 ~ 30 Come unto Me, all ye that labour and are heavy laden, and I will give you rest. Take My yoke upon you, and learn of Me; for I Am meek and lowly in heart: and ye shall find rest unto your souls. For My yoke is easy, and My burden is light.
John 6: 37, 38 All that The Father giveth Me shall come to Me; and him that cometh to Me I will in no wise cast out. For I came down from Heaven, not to do Mine own will, but The Will of Him that sent Me.
Now, to the lead-in text that The Lord gave me to minister to souls about, while I was in ministry....this past week. I pray you are uplifted, comforted, and strengthened as you partake of His Living Bread, Manna from Heaven ~ His Word...His Voice...which liberates all who believe and follow His teachings.
His Voice lifts man up when he is down; takes off of him what the devil has put onto him; and, clears the mind from any confusion while shining His Light into the heart.


Psalms 29: 2 ~ 5, 7 ~ 11
Give unto The Lord the Glory due unto His Name; Worship The Lord in the Beauty of Holiness.
The Voice of The Lord is upon the waters: The God of Glory Thundereth: The Lord is upon many waters.
The Voice of The Lord is powerful; The Voice of The Lord is full of Majesty.
The Voice of The Lord breaketh the cedars; yea, The Lord breaketh the cedars of Lebanon...
The Voice of The Lord divideth the flames of fire.
The Voice of The Lord shaketh the wilderness; The Lord shaketh the wilderness of Kadesh.
The Voice of The Lord maketh the hinds to calve, and discovereth the forests: and in His Temple doth everyone speak of His Glory. The Lord sitteth upon the flood; yea, The Lord sitteth King Forever.
The Lord will give Strength unto His people; The Lord will bless His people with Peace.
Reading in Genesis Chapter 1, we see The Power that inhabits 'The Voice of The Lord'. All that He is....is in His Voice and Speech. All that He is, is in His Word to our mind, emotions and life. Thus, our words should line up with His; speaking His Word forth in the midst of uncertainty, fear, unrest, and hurt.
Speaking forth His Word by faith in what His Voice says to us, for His Word is Truth, Eternal and brings into existence what looks...impossible.
Yes, in Genesis...and throughout the entire Holy Bible, His Voice said certain things, and what He said..materialized! His Word says He never changes.
That is what He was like, did and expected back then. He is the same today. 'I change not.' And, Hebrews 13:8, see.
He believed and therefore, spoke. What...He said 'In The Beginning', is what...came forth into existence on Earth, Heaven, and beneath the Earth. This is our Creator and the Creative-Rhema Word of God Almighty. Nothing is IMpossible for Him to do. Nothing is ever too hard for Him. HE IS The Great I AM!

Exodus 15: 26 And said, If thou wilt diligently hearken to The Voice of The Lord thy God, and wilt do that which is right in His sight, and wilt give ear to His commandments, and keep all His statutes, I will put none of these diseases upon thee, which I have brought upon the Egyptians: for I AM The Lord that healeth thee.
To Moses at the burning bush in:
Deuteronomy 4: 12 ~ 14
And The Lord Spake unto you out of the midst of the fire: ye heard The Voice of the words, but saw no similitude; only ye heard a Voice. And He declared unto you His Covenant, which He commanded you to perform, even Ten Commandments; and HE wrote them upon Two Tables of Stone. (Awesome) And The Lord commanded me at that time to teach you statutes and judgments, that ye might do them in the land whither ye go over to possess it.
Deuteronomy 5: 28, 29
And The Lord heard the voice of your words, when ye spake unto me; and The Lord said unto me, I have heard the voice of the words of this people, which they have spoken unto thee: they have well said all that they have spoken. O that there were such an heart in them, that they would fear Me, and keep all My commandments always, that it might be well with them, and with their children forever!
As He, we too believe, and thus speak accordingly. Faith-filled creative words. Transforming our self and those around us. Then, we act upon 'what we believe'. See it; say it; do it! = Faith in Him.
2 Corinthians 4: 13 We, having the same Spirit of faith, according as it is written, I believed, and therefore have I spoken; we also believe, and therefore speak;...

This Word of His destroys evil while it creates good in our inner self. It is Spirit and Truth, Eternally.
It Judges, pricks the heart and conscience of man.
It has Transforming Power over mankind.
It Liberates us from fleshly self-destruction and the rebellious sins of unbelief.
It promotes us into a sense of feeling good about our self, each time we embrace and do what it says.
It brings Divine Light into the worldly atmosphere of greed, pride, hatefulness, self-seeking, etc.
It points The Way to God and Eternal Life.
It builds faith in man. (see Hebrews, Chapters 11 and 12 to enhance your study on this, for your own edification in the Lord ~ Hallelujah!) The more we read and think on it, the more we are growing in our faith and trust in Divinity while in the midst of humanity. The easier it is to trust, rely upon Him. We know that we know that what HE says is Divine Truth to our hearts, and always, for our good!
He sets captives free to become and feel what He has ordained for man. Free, to be what His Spirit makes of us, along with our own natural gifts He has given us. Everyone has them. He wants us....to be uniquely and preciously our self.
Follow HIS voice, and you shall be exactly that. He has paid all the prices to purchase that plus, for you. Again and again, He gives us a clear sense of direction, by His Voice to us...His Word.
Living in a secular world where there are so many voices that seek to influence our feelings and decisions, we are most wise to listen to The Eternal Voice! ~
God's voice, which never leads us into wrong. His voice (words to our heart and mind) is Spirit in all purity.
He doesn't say one thing and mean another in His heart.
He is sincere and causes His people to be the same. He is all Truth.
He doesn'toy with our emotions, use deceit or control ploys. He speaks directly in love.
He speaks in clarity without confusion or misunderstanding as to His desire for us.
He is The One Who walks in a 'releasing love', believing in His creation to use their God-given right to choose good instead of evil. Jesus said about His Voice:
John 5: 24 ~ 30 Verily, verily,(truly) I say unto you, He that heareth My Word, and believeth on Him that sent Me, hath Everlasting Life, and shall not come into condemnation; but is passed from death unto Life. Verily, verily, (truly) I say unto you, The hour is coming, and now is, when the dead shall hear The Voice of The Son of God: and they that hear shall live. For as The Father hath Life in Himself; so hath He given to The Son to have Life in Himself; And hath given Him Authority to Execute Judgment also, because He is The Son of man.
Marvel not at this: for the hour is coming, in the which all that are in the graves shall hear His Voice, And shall come forth; they that have done good, unto the Resurrection of Life; and they that have done evil, unto the Resurrection of Damnation.
I can of Mine own self do nothing: as I hear, I judge: and My Judgment is just; because I seek not Mine own will, but The Will of The Father which hath sent Me.
John 10: 2 ~5, 7
But he that entereth in by The Door is The Shepherd of the sheep. To Him the porter openeth; and the sheep hear His Voice: and He calleth His own sheep by name, and leadeth them out. And when He putteth forth His own sheep, He goeth before them, and the sheep follow Him: for they know His Voice. And a stranger will they not follow, but will flee from him: for they know not the voice of strangers.
Then said Jesus unto them again, Verily, verily, I say unto you, I Am The Door of the sheep.

Our Heavenly Father means what He says. He expects us to follow...what He says to us. He made it simple for all to read, understand and follow The Holy Bible. He hasn't made it hard for anyone to come to Him. Other voices will, if you listen to them instead of His Voice.
We are given options and choices by Him. Over and over in His Word, we see Him saying the IF word. If....you do this, I'll do that. But if you do that, I'll do this. One way brings us into blessing, peace of mind and His Provisions for us and our loved ones. The other, brings us into curses, turmoil, uncertainty, and untold Judgments of God. He....knows best for us and our life. Our own Eternal abode hangs in the balance of 'following Christ'.
God Almighty is The One Who made this world and all that is in it. He did it! He spoke by His Voice, and 'what He said' came into existence. He is The One Who dictates and controls the Weather. (not 'mother nature' for there is no such 'thing') No one else can do what He has, is and shall be doing.
God is Almighty God, our Beginning and...our End. (See Revelation Chapters 21, 22) He has the final say over all.

Deuteronomy 28: 1, 2 and 15
And it shall come to pass, if thou shalt hearken diligently unto The Voice of The Lord thy God, to observe and to do all His commandments which I command thee this day, that The Lord thy God will set thee on high above all nations of the earth: And all these Blessings shall come on thee, and overtake thee, if thou shalt hearken unto The Voice of The Lord thy God. ...... But it shall come to pass, if thou wilt not hearken unto The Voice of The Lord thy God, to observe to do all His commandments and His statutes which I command thee this day; that all these curses shall come upon thee, and overtake thee:... Read this chapter in its entirety ~ blessings for obedience; curses for our disobedience:Whew....
Jesus said:
John 12: 48 He that rejecteth Me, and receiveth not My words, hath one that judgeth him: The Word that I have spoken, the same shall Judge him in the last day.
Jesus said:
John 15: 3, 4 Now ye are clean through The Word which I have spoken unto you. Abide in Me, and I in you. As the branch cannot bear fruit of itself, except it abide in the vine; no more can ye, except ye abide in Me.
Yes, in such a time as this in our world, while Bible prophecies of many years back are coming to pass all around us of living in the end-time, we need clarity!
We need God's Voice to 'touch' us emotionally....to affect us mentally, and have control over us in our living. His...influence.
We need His Divine leadership! We need a sound mind and strong heart for God and lost souls.
We need to be 'spent for God' in prayer, in our words and life witnessing for Him.
We need to be lifting up the Holy Standard of God to the people, being examples of the 'believer'.
Isaiah 62: 10 ~ 12
Go through, go through the gates; prepare ye the way of the people; cast up, cast up The Highway; gather out the stones; lift Up a standard for the people. Behold, The Lord hath Proclaimed unto the end of the world, Say ye to the daughter of Zion, Behold, thy Salvation cometh; behold, His reward is with Him, and His work before Him. And they shall call them, The holy people, The Redeemed of The Lord: and thou shalt be called, Sought out, A city not forsaken.
1 Timothy 4: 12 Let no man despise thy youth; but be thou an example of the believers, in word, in conversation, in charity, in spirit, in faith, in purity.
We must give the thirsty drink and the hungry His Living Bread ~ His Word.
We must bring into the world of others, His Voice...His Word.
Jesus said, 'Love one another as I have loved you!'
Let no one in your life, now and when you are gone, have reason to say....'no man cared for my soul'. Mark 16 says we are all....called to witness. Let HIM be your 1st love, Lord, and The One Whose Voice affects your thoughts and decisions.
Psalms 27: 4, 5
One thing have I desired of The Lord, that will I seek after; that I may dwell in The House of The Lord all the days of my life, to behold The Beauty of The Lord, and to inquire in His Temple. For in the time of trouble He shall hide me in His Pavilion: in the secret of His Tabernacle shall He hide me; He shall set me up upon a Rock.
Isaiah 51: 3 ~ 8
For The Lord shall comfort Zion: He will comfort all her waste places; and He will make her wilderness like Eden, and her desert like The Garden of The Lord; Joy and Gladness shall be found therein, Thanksgiving, and the voice of Melody.
Hearken (listen and be responsive) unto ME, My people; and give ear unto Me, O My nation: for a law shall proceed from Me, and I will make My Judgment to rest for a Light of the people.
My Righteousness is near; My Salvation is gone forth, and Mine arms shall Judge the people; the Isles shall wait upon Me, and on Mine arm shall they trust.
Lift up your eyes to the Heavens, and look upon the earth beneath: for the Heavens shall vanish away like smoke, and the earth shall wax old like a garment, and they that dwell therein shall die in like manner: but My Salvation shall be Forever, and My Righteousness shall not be abolished.
Hearken unto Me, ye that know Righteousness, the people in whose heart is My law; fear ye not the reproach of men, neither be ye afraid of their revilings. For the moth shall eat them up like a garment, and the worm shall eat them like wool: but My Righteousness shall be Forever, and My Salvation from generation to generation.

Thank You So Very Much For Sharing Your Beautiful Artistry, Emma
The Pretty Inspirational Music Playing is, Without Him