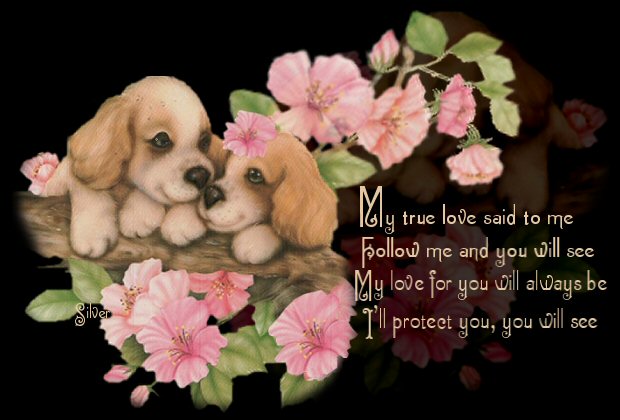 ~ Words To Grow On ~
Although this will be unusually short for one of my Gospel messages to feed souls, I've many times found it impacting and motivating to make needful changes. I trust you shall also as you ponder in your heart how much of you God still wants.
Jesus said:
Mark 3: 31 ~ 35
There came then His brethren and his mother, and, standing without, sent unto Him, calling Him. And the multitude sat about Him, and they said unto Him, Behold, Thy mother and Thy brethren without seek for Thee. And He answered them, saying, Who is My mother, or My brethren? And He looked round about on them which sat about Him, and said,Behold My mother and My brethren! For whosoever shall do the will (Word) of God,the same is My brother, and My sister, and mother.
To live in such fellowship with Him....to follow Him ever so dearly and closely as to please His heart, so that He is able to say of us, 'YOU are My brother, My sister, My mother'. Awesome. What Holy Communion is in 'abiding in Him'. That sweet, nurturing and Loving Presence of Himself. What a continual feast and comforting way to live in this world of ours.


In another Scripture we see Jesus say:
John 15: 19
Ye are My friends, if ye do whatsoever I command you.
A friend of God. Ever hear that one before?
James 2: 18 ~ 26
Yea, a man may say, Thou hast faith, and I have works: shew me thy faith without thy works, and I will shew thee my faith by my works. Thou believest that there is one God; thou doest well: the devils also believe, and tremble. But wilt thou know, O vain man, that faith without works is dead? Was not Abraham our father justified by works, when he had offered Isaac his son upon the altar?
Seest thou how faith wrought with his works, and by works was faith made perfect? And the Scripture was fulfilled which saith, Abraham believed God, and it was imputed unto him for Righteousness: and he was called the Friend of God.
Ye see then how that by works a man is justified, and not by faith only.Likewise also was not Rahab the harlot justified by works, when she had received the messengers, and had sent them out another way? For as the body without the spirit is dead, so faith without works is dead also.
Abraham, Father of all nations, believed and acted upon that belief, pleasing God by his 'utter trust' in His working on his behalf, and his son's. God Himself calling him His friend. That....is awesome!
Pleasing God has its reward:
Hebrews 11: 5, 6
By faith Enoch was translated that he should not see death; and was not found, because God had translated him: for before his translation he had this testimony,that he pleased God. But without faith it is impossible to please Him: for he that cometh to God must believe that He is,and that He is a Rewarder of them that diligently seek Him.
Yes, whether we wish to be His 'beloved' to the point that He can ... call us His friend, His sister, His brother, depends on whether we are 'willing to surrender and follow Him'just because we 'believe Him'. :) It is all about us...bringing HIM....joy!
As any earth parent is pleased and proud of their child who obeys them without resistance, even more is our Heavenly Father pleased with us as we do the same. Hallelujah! And there dear hearts, you have Word to grow on!
Thank You Sil, For Using Scripture So Unique In Top Pic
The Pretty Inspirational Music Playing is Entitled,
The Way That He Loves