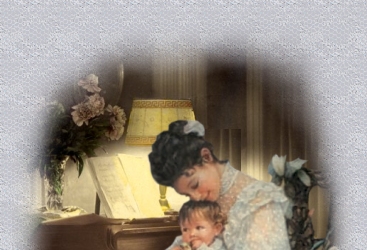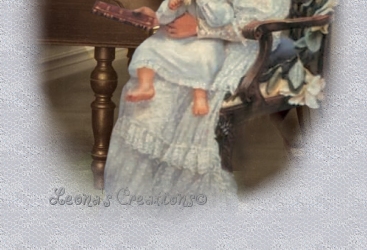 ' Timothy '



Like others that we read about in the Bible, Timothy brings his own special touch to our heart by his devotion to Christ, his teamwork with the Apostle Paul in ministry to souls, and his lifestyle at a young age. We look at him and see that our youth today can be inspired by his faith in God, his obedience to Him, and His wisdom early on in his life. He was blessed to have a God-fearing, God-living and talking Grandmother and Mother, prior to his coming to Christ.
Timothy was from Lystra. His mother and grandmother by their words and lifestyles, emanated a loving reverence to God and His laws. His mother's name was Eunice; his grandmother was Lois. His mother was one of Paul's converts, 1 Tim. 1:2. She was a Jewess while his father was a Greek. Yes, he came from a divided home. He was brought up in the faith of Abraham through the Old Covenant (2 Tim.1:5) Timothy's conversion came as he met the Apostle and Evangelist, Paul in Lystra. Paul led him into the Christian faith, finding him open to the Gospel of Jesus Christ. Isn't it ironic that Paul was the one who would become his 'spiritual' father in the faith, having similar upbringing in the Jews religion?
(Paul, once Saul, who himself was devoted and obedient in the Jews religion, being so zealous and thinking he was doing God's service, persecuted those who embraced Jesus Christ as their Messiah, until Jesus Himself stopped him, changed his mind and heart and life, meeting him on the road to Damascus...See Acts 8 and 9)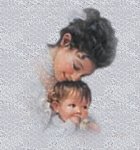 With Timothy's background, he was soon Paul's keenest student and co-laborer. Despite his youth, he was extremely capable and Paul began using him more and more. Being helpful and a comfort to Paul in ministry to souls, Paul could depend on him to faithfully care after them, whether he was with him or not. Because of Timothy's own heart for God and zeal for souls, he was trustworthy to fulfill ministerial responsibilities. He was anointed by God to serve Christ in power and demonstration of the Spirit, after preaching The Word of God to the people.
Paul had a fondness of Timothy such as he would have had for a son. We see this revealed intermittently throughout his letters, i.e.:
1 Timothy 1: 2 ~ 6
To Timothy, my dearly beloved son: Grace, mercy, and peace, from God The Father and Christ Jesus our Lord. I thank God, whom I serve from my forefathers with pure conscience, that without ceasing I have remembrance of thee in my prayers night and day; Greatly desiring to see thee, being mindful of thy tears, that I may be filled with joy; When I call to remembrance the unfeigned faith that is in thee, which dwelt first in thy grandmother Lois, and thy mother Eunice; and I am persuaded that in thee also.Wherefore I put thee in remembrance that thou stir up the gift of God, which is in thee by the putting on of my hands. (Paul is referring to the Gifts of The Spirit that were imparted unto Timothy by prayer through the laying on of hands)
Timothy served under Paul in several capacities: Evangelist, pastor, co-laborer in administration in the churches, traveling companion, and executive secretary. Through Paul we learn that Timothy was an unusually spiritual and gifted young man. After all, the influence of him having a godly mom and grandmother had taken its impact on his young heart. 'The hand that rocks the cradle rules the world.' In Bible history, and throughout the history of leaders in our world, many were taught to revere and obey God in their lifestyle and to treat their fellow man as they could give answer to God.

Timothy also did much teaching and guidance to pastors and leaders in the church. At this time, there were no seminaries to supply Paul with trained pastors. He had to develop his pastors out of his converts. And of course, the Holy Spirit is the OneWho appoints and enables one for ministry. 1 Corinthians 12 says that He places us into the Body of Christ as He will, for His own purpose. That indeed, we are chosen and called by God for such a trust. Not, appointed by man or for man's approval.Who God calls, He prepares, equips and anoints for ministry of His Word. And, they shall preach God's Word. As with Jesus' inner circle of 12 Apostles that He chose, Paul's leaders were ordinary people for the Holy Spirit to fashion and flow through.Thus, they were established firm and unmoveable, faithful in the faith. Christ's own teachings, His Doctrine, was their guide and lordship.(except Judas Iscariot)
The Christian faith, The Doctrine of Jesus Christ and His Good News that He is The Saviour of the world, was 'new doctrinal teaching' back then. There were no videos, tapes, cd's, t.v. evangelists, monthly papers from various ministries coming to one's home.This was a new and controversial teaching and belief being taught. It got the attention of people real quick, seeing as there were 12 grown men that gave up all, families included, to follow this man that said He was God in the flesh, God's Only Begotten Son and their promised Messiah (the Jews). Many Jews today are in unbelief of Christ as they pray hours at a time in Jerusalem at the Wailing Wall for the Saviour of the world, their promised Messiah to come. Nonetheless, there are believing Jews, along with all others, who do indeed believe Christ and follow Him as their Messiah.
Understandably, there was much persecution that the early saints endured, and many to the death, as Paul himself had once done to many, prior to his own conversion. Praying and yielding their self to God, then being scattered abroad in the midst of it, being separated.....did not stop them. In Acts, where we see the early saints of the Church, we see they genuinely had their heart with God, and thus, followed Him, teaching and preaching His Gospel as they went and wherever they went. Each one...brightened the corner where they were with the Light of Jesus Christ and His Word. They were sold out~Hallelujah! What wonderful examples of the believer for us too to be inspired by.
As we read and think upon the letters Paul wrote to Timothy as his 'father in The Lord' in 1st and 2nd Timothy, we learn much of what they dealt with by way of opposition in preaching The Gospel to the people of their day. Paul exhorts and warns Timothy while he was traveling, through his letters. Such things as the importance of Timothy foremost having his daily time at the feet of The Lord in study and applying what he read to himself inside and out. Paul admonished him to build his own 'relationship' for The 'Eyes of God', and then to teach others likewise.
1 Timothy 4: 12 ~ 16
Let no man despise thy youth; but be thou an example of the believers, in Word, in conversation, in charity, in spirit, in faith, in purity. Till I come, give attendance to reading, to exhortation, to doctrine. Neglect not the gift that is in thee, which was given thee by prophecy, with the laying on of the hands of the presbytery. Meditate upon these things; give thyself wholly to them; that thy profiting may appear to all. Take heed unto thyself, and unto the doctrine; continue in them: for in doing this thou shalt both save thyself, and them that hear thee.
Hebrews 11: 6 But without faith it is impossible to please Him: for he that cometh to God must believe that He is, and that He is a Rewarder of them that diligently seek Him.
Over the years of traveling with Paul, facing every type of persecution and hardship, remaining faithful and loyal, and developing as the most reliable person in Paul's group, Timothy's weaknesses also showed up. Much of what Paul writes to Timothy deals with ways to strengthen himself both physically and spiritually.
The fact is that many of us carrying the Gospel may be seen as rather powerful and effective preachers and leaders, but few people realize the outward and inner weaknesses we battle continually. You must remember we haven't "arrived." We too, are a work in progress, being fashioned by The Loving Master's Hand. Hallelujah! Through it all, we each are made to see our need for Christ and His help, comfort and love. We are each made to see that 'Without Christ I can do nothing.' And, 'I can do all things through Christ which strengthens me.' Amen and amen! And for this reason you see, we must pray for our ministers. God will bless those who do so. As Paul said:
2 Corinthians 9: 10, 11
Now he that ministereth seed to the sower both minister bread for your food, and multiply your seed sown, and increase the fruits of your righteousness; Being enriched in every thing to all bountifulness, which causeth through us thanksgiving to God.
2 Corinthians 3: 5, 6
Not that we are sufficient of ourselves to think any thing as of ourselves; but our sufficiency is of God; Who also hath made us able ministers of the New Testament; not of the letter, but of The Spirit: for the letter killeth, but The Spirit giveth Life.
And, as Jesus said:
John 6: 44 No man can come to Me, except The Father which hath sent Me draw him: and I will raise him up at the last day.
John 3: 17 ~ 21
For God sent not His Son into the world to condemn the world; but that the world through Him might be saved. He that believeth on Him is not condemned: but he that believeth not is condemned already, because he hath not believed in the Name of The Only Begotten Son of God. And this is the condemnation, that Light is come into the world, and men loved darkness rather than light, because their deeds were evil. For every one that doeth evil hateth the Light, neither cometh to The Light, lest his deeds should be reproved. But he that doeth Truth cometh to The Light, that his deeds may be made manifest, that they are wrought in God.
John 6: 37, 38 All that The Father giveth Me shall come to Me; and him that cometh to Me I will in no wise cast out. For I came down from Heaven, not to do Mine own will, but TheWill of Him that sent Me.
In closing, I wish to reiterate the fact that Timothy was brought up to believe in, revere and to obey God. Mothers and fathers and grandparents, are supposed to be believers, honoring God in their speech, inner spirit, and life....teaching The Word of God to their children. We have a Sacred 'mandate' from God Himself when He gives us our children, to teach them to believe in God and to Honor Him in their heart and life. Jesus said, 'Allow the little children to come unto Me.'
It was Timothy's grandmother and mother that taught him to believe in and to Honor God, in the Jews religion. The foundation of believing in Him was already laid, when Paul met him years later as a young man. These 'ladies of God' were not 'shop till' you drop' women. They were not 'soccer mom's' either. They did not push and influence their children to 'compete in sports and win'. They did not send their toddlers off at an early age away from them, and they did not have all the things electrical and modern to do their daily chores and to run their home. They were 'virtuous women of God, who embraced their daily time with God, shared and acted upon His views, showing that in their spirit and life. They worked willingly in their homes cooking, sewing and being a good homemaker and wife and mother. They were most Spiritual and not...materialistic. I'm sure they 'made do' and 'stretched' what they had, in order to put their major emphasis and time on the major things of God and their family.
It was indeed lasting, Eternal Spiritual seeds sown deep within Timothy's heart and consciousness by his mom and grandmother that was to show forth in the harvest of his lifestyle and ministry. The 'fruit' of that seed they sowed into his mind and heart, is his very life for Jesus Christ, and his wonderful ministry and teamwork with Paul in ministry to souls. He faced hard, hard times of self-denial, submission, seeking God in fastings and prayer....amidst persecutions sore, temptations, and hardship. He didn't murmur, fall, quit or change his mind about being whatever God wanted for His pleasure. In Timothy, as well as so many in the Bible, we see someone who 'showed God his love', by his time with....and for...Him. Then, souls. He was connected closely not only to God, but to this man Paul who provoked resistance and persecution as a 'trouble maker' just about everywhere he went. Paul was controversial because, like Jesus, he didn't compromise....he confronted the issues in The Light of God's Word, educating them in regard to God's views and His expectation of them. Beaten until almost dead, shipwrecked, left naked in peril and cold, imprisoned on false charges, in fasting often, in much self-denial crucifying his own flesh and much prayer...Paul was constant in following Christ and preaching His Gospel. He established many churches as an Apostle. The accusations that hurt did not stop Timothy either. They each went forth separate and together, confronting in love....without compromise. They each brought The Light of God's Word into darkness, piercing through it with Christ's Light. God is God. Each, were influenced and gave control of theirself....to God ~
The greatest inheritance we can give our children is an abiding belief in God and His Holy Word. Abraham Lincoln had such parenting of which I speak, which is getting less and less in our day, being replaced with 'things', 'gadgets', 'activities', 'sports', and 'other gods of this world'. Honest Abe, what a reputation to have, even all these years after he died. His reputation is 'Honest Abe'. One need only to read his writings, to see God as Headship over his life and what he decided that affected us all. God Almighty, infiltrates every one of them, being mentioned by him in reverence, respect and dignity that are surely due Him. A true man of God.
'The hand that rocks the cradle, rules the world.'