CONSIDERING WHOSE FEELINGS?
Who is it or, what is it, you consider day-by-day? Who or what is affecting you? Whose expectations and responses do you let sway you? Are you quick to consider God's feelings and reactions to what you are, say and do? What He wants? How He feels? How you must be affecting Him? Or, do you just want to do what you want to do....even
in His name, just so you don't have to deny your flesh to walk in the goodness of His Spirit?
Do you enjoy drawing near to sit with just Him in heart worship and gratitude?
Or, is your vision blurred by living in the moment with tunnel vision, not seeing the whole picture in and around you; or, even of life's beauty and blessings in the world? Perhaps you have fallen prey to living in the shadow of selfish whims and opinions contrary to God's Holy Word?
Or, maybe you have considered people's control ploys and other priorities in your heart and time?
Are any of the things you consider daily, bringing you closer in sweet communion with the Lord, or, lulling you to sleep spiritually?
If so, you just don't enjoy sitting at His feet in praise, prayer for others all over our world, and feeding in His Spirit-Life Word. You have lost any hungering and thirsting after Him. Other things are more enjoyable and important to you. These said, which of them do you own, dear heart?
Certainly, if we consider and place self, things, and other people before God, we are on losing ground. This is a sure way to abort our spiritual walk, quench and grieve His Spirit, and return to the ways of the world. We cannot liberate others at all, when we ourselves are in bondage to our own flesh. Christ came to save us from 'self' by His Word calling us to crucify our flesh and make it come into submission to His desire. 'And who the Spirit sets free is free indeed.' As we do this, we grow up and mature spiritually. We have keen discernment between good and evil, choosing the good instead...the Godly. This produces liberation from things that would otherwise hinder and stop us from being used by His Holy Spirit in freeing others. God can only do through us, what we have 'let Him do to' us. The Potter with His clay has complete control over us, to mold us into a beautiful vessel for His Glory.
Considering God, causes us to want to be what He wants us to be; and to do what we need to do as a means of accomplishing it. Believing, has actions that follow. Anything
that we believe, we act upon. Jesus said that if we believe Him, we will obey Him, just as He...obeyed His Father. Considering how we make Him feel by what He hears and sees in us, causes us to change Christlike for Him, because we are doing things His way. We are affected by the company we keep. Be careful. We are also affected by His ... personality as we sit daily with Him. What a joy He is all the time. He never changes. He is the very best company we can keep. We are quicker to think before we speak or act. Then, we become examples of a believer that people can see Jesus Christ through. Yes, His feelings are what we need to consider before our own and before anyone else's. His response...the way we affect His heart, should be our first thought and motivation. Love.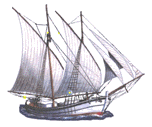 Romans 5: 8 and 19
But God commendeth His love toward us, in that, while we were yet sinners, Christ died for us.
For as by one man's disobedience many were made sinners, so by the obedience of one shall many be made righteous.
Matthew 22: 37 ~ 40
Jesus said unto him, Thou shalt love the Lord thy God with all thy heart, and with all thy soul, and with all thy mind. This is the first and great commandment. And the second is like unto it, Thou shalt love thy neighbour as thyself. On these two commandments hang all the law and the prophets.
John 14: 23, 24
Jesus answered and said unto him, If a man love Me, he will keep My words: and My Father will love him, and we will come unto him, and make our abode with him. He that loveth Me not keepeth not My sayings: and the Word which ye hear is not Mine, but the Father's which sent Me.
Romans 13: 12 ~ 14
The night is far spent, the day is at hand: let us therefore cast off the works of darkness, and let us put on the armour of Light.
Let us walk honestly, as in the day; not in rioting and drunkenness, not in chambering and wantonness, not in strife and envying.
But put ye on the Lord Jesus Christ, and make no provision for the flesh, to fulfil the lusts thereof.
Luke 6: 45, 46 Jesus said:
A good man out of the good treasure of his heart bringeth forth that which is good; and an evil man out of the evil treasure of his heart bringeth forth that which is evil: for of the abundance of the heart his mouth speaketh. And why call ye Me, Lord, Lord, and do not the things which I say?

It is easy enough for us to consider ourselves and our own feelings, yet, what about the feelings that God must experience each day with what He witnesses all over the world?
Do you....think there is anything going on (or not going on) that grieves His heart?
Do you think, that just because He doesn't come down to stop, force and change things, that He approves of it all?
Is HE pleased with our thoughts, desires and actions?
Is He being made happy with what He hears us talk and talk about?
And, what about the things inside of each of us that only we and He know about? After all, Scripture says that He weighs our spirit.
Is the inside of the cup kept clean so He can enjoy being inside of us?
Do you think He is disappointed in what and who we place importance and priority upon?
Do we ~ even care about His....reaction to us as individuals; the way we are affecting Him? He made us to consider Him and others. No man is an Island. We are our brother's keeper. Each of us are accountable for ourself. Each of us are accountable for what we cause in Him and others.
Did you ever notice that our 'relationship with God' is so important that He focused the first 4 of the 10 Commandments on it? Second to that, watch how you ... treat people, to their face and behind their back. He spent 6 of the 10 Commandments on how we should treat each other. Golden rule.. handle with care. Watchfulness is really needed on this one. And, always God is watching and listening. What we stay like or become for or against Him, depends on these.
2 Samuel 22: 24 ~ 27
I was also upright before Him, and have kept myself from mine iniquity. (sins)
Therefore the Lord hath recompensed me according to my righteousness; according to my cleanness in His Eye sight.
With the merciful Thou wilt shew Thyself merciful, and with the upright man Thou wilt shew Thyself upright. With the pure Thou wilt shew Thyself pure; and with the froward Thou wilt shew Thyself unsavoury.
God created man to keep Him company. If you have ever experienced feeling lonely, I want you to think about how He must feel when we say....we love Him, go speak about Him, or whatever......yet, we shove Him aside, time and again....not wanting to spend time with Him. Who needs this kind of 'love'?
You know as I do, our want of heart dictates choices in our time. Oh, the joy of just talking with Him as friend to Friend. Sharing things with Him because He means so very much to us. He won't ever misunderstand us. He is always welcoming, well-mannered and kind.
How can we slight Him and not be affected by it?
How can we say we love Him, believe what He says, yet be flippant over some of the texts we read?...choosing not to do them. He is so very worthy of our 'want to be with Him', ministering love to Him with attitudes of gratitude.
Yes, I'm sure God is affected by many things with us humans on this earth...and we who profess to be His own dear children. You and I both know only too well what it affects us like when someone comes in on our feelings. As we do this with Him, He sees us search out what He says about things we deal with in this life. Finding His will in those areas and acting on it, shows Him our love and consideration. After all, He is The One Who gives us sound Biblical Counsel. His opinion is what matters and should have Lordship over us. Love considers feelings.
What is your...expectation of Him?
You may say, 'I've been waiting on God to do this, that .... for years'. Well, I would say to you, 'Perhaps....God....is waiting on ... you!'

1 John 3: 21, 22
Beloved, if our heart condemn us not, then have we confidence toward God. And whatsoever we ask, we receive of Him, because we keep His commandments, and do those things that are pleasing in His sight.
James 4: 7 ~ 10
Submit yourselves therefore to God. Resist the devil, and he will flee from you. Draw near to God, and He will draw near to you. Cleanse your hands, ye sinners; and purify your hearts, ye double minded. Be afflicted, and mourn, and weep: let your laughter be turned to mourning, and your joy to heaviness. Humble yourselves in the sight of the Lord, and He shall lift you up.
Galatians 5: 14 ~ 16
...Thou shalt love thy neighbour as thyself. But if ye bite and devour one another, take heed that ye be not consumed one of another. This I say then, Walk in the Spirit, and ye shall not fulfil the lust of the flesh.
1 John 2: 5. 6
But whoso keepeth His Word, in him truly is the love of God perfected: hereby know we that we are in Him. He that saith he abideth in Him ought himself also so to walk, even as He walked.
Matthew 10: 37, 38
He that loveth father or mother more than Me is not worthy of Me: and he that loveth son or daughter more than Me is not worthy of Me. And he that taketh not his cross, and followeth after Me, is not worthy of Me.
Surely, we say....many things. Yet, what is it that we are communicating to Him by what we do and speak? Words saying one thing, preferences, time and heart desire and activities speaking another to Him and those around us? When we truly 'love' someone, aren't they in our thoughts? Don't we consider what they feel? And, what about what they need from us? Aren't we willing to invest our life in them? Aren't we affected, impacted, and many times even influenced, by their words? And, what about how we...affect them in these areas? So, why not consider God's feelings first?
Surely, we cannot shortchange our Saviour, The God and Creator of this entire Universe. It is only our 'relationship with Him' that will last forever. People and things come and go. This 'relationship' (or lack of because of sloppiness and self whims), is the one we should pay careful attention to. It is the Eternal one....if indeed it is a 'relationship' we have with Him, wherein love draws us near, considering what He needs and feels. We must never violate love's 'fruit' as defined below. For us to live in a peaceful state of mind and inner peace with The Prince of Peace, we are most wise to follow the exhortations of God's Word. There, soaking up His Word, thinking on it and doing it, brings us an inner restfulness and assurance as nothing else can. Why? Because it is Spirit; it is Truth; it is Divinity speaking to our mind, ministering to us Inside. Result? We change. Hallelujah
1 Corinthians 13: 4 ~ 8 Paraphrased
Love is long-suffering, enduring and kind. Love is never jealous or competitive in put downs. Love is never self-exalting or full of pride. Love behaves itself prudently, godly and wisely. Love is never rude or ill-mannered. Love is never selfish. Love rejoices in the Truth and good. Love rejects evil within and without; shuns sin. Love believeth, hopeth and endureth all things. Love never fails.
We see these 'fruits' in the very nature of God Himself. Only to the degree we surrender to following Him doing what (not doing what) He says, shall we live them out. The call of God upon man is to woo us out of self and into Christ's goodness and nature. As He set the example for us all to follow, He expects us to use our mind, will, emotions, words and lifestyle to reflect God's Word. He Himself said that He was merely speaking ... as His Father spake. That, He was doing, as His Father commanded. As we 'follow Him', we are of the same mind and lifestyle. Is it a hard thing to do what He asks of us? Is it impossible for us to restrain and command our own flesh? Two answers here:
1. No, it is not hard (and gets easier as you keep doing it) if you get into the habit of your flesh being controlled by Him and you.
2. Yes, it is very hard IF you do as Cain did, part his own way and part God's way, defiant and without loving surrender to Him.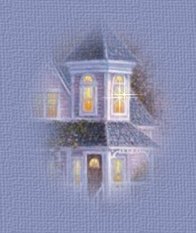 Thank You, Amy, For Sharing Your Lovely Set and Talent
The Pretty Inspirational Music Playing Today is Entitled, Make Me Like You