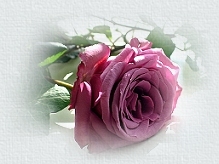 Definition of Mercy and Merciful in The Bible:
Old Testament, Hebrew: "checed - kind (ly), piety; beauty, good deed, holy, loving, godly, merciful, to love.."
New Testament, Greek: "Eleemon - Compassionate (actively) by word or deed, spec. by Divine Grace; show mercy, have compassion (pity on)"
Dictionary's Description of Mercy and Merciful: "a disposition to forgive, pity, or be kind; clemency; kind or compassionate treatment; relief of suffering; a thing to be grateful for; a blessing; having feeling or showing mercy; lenient; clement; compassionate"

At some time or another in our life, we all know what it is to really, really depend on God's Mercy shown upon us and in our circumstances. Likewise, we all have experienced the healing therapy of someone being kind and merciful, showing compassion and/or forgiveness to us. Thus, it is not only Biblical to have this kind of heart that motivates us with one another, but it is God's heart of the golden rule for us to do so. No one.....is exempt, and the rewards of such touch us all with healing, liberating love. Praise the Lord!
Matthew 5: 7 Blessed (happy) are the Merciful: for they shall obtain Mercy. (sow=reap)
Proverbs 16: 6 By Mercy and Truth iniquity (sin) is purged: and by the fear of The Lord men depart from evil.
Isaiah 30: 18 And therefore will The Lord wait, that He may be gracious unto you, and therefore will He be exalted, that He may have Mercy upon you: for The Lord is a God of Judgment: Blessed are all they that wait for Him.
Proverbs 28: 13 He that covereth his sins shall not prosper: but whoso confesseth and forsaketh them shall have Mercy.
James 2: 13 For he shall have Judgment without Mercy, that hath shewed (shown) no Mercy; and Mercy rejoiceth against Judgment.
2 Samuel 22: 26, 27 (sow=reap)
With the Merciful Thou wilt shew Thyself Merciful, and with the upright man Thou wilt shew Thyself upright.
With the pure Thou wilt shew Thyself pure; and with the froward Thou wilt shew Thyself unsavoury.
Psalms 57: 1 ~ 3
Be Merciful unto me, O God, be Merciful unto me: for my soul trusteth in Thee: yea, in the Shadow of Thy wings will I make my Refuge, until these calamities be overpast. I will cry unto God Most High; unto God that performeth all things for me. He shall send from Heaven, and save me from the reproach of him that would swallow me up. God shall send forth His Mercy and His Truth.
Psalms 116: 3 ~ 9
The sorrows of death compassed me, and the pains of Hell gat hold upon me: I found trouble and sorrow. Then called I upon the Name of The Lord; O Lord, I beseech Thee, deliver my soul. Gracious is The Lord, and Righteous; yea, our God is Merciful. The Lord preserveth the simple: I was brought low, and He helped me.
Return unto thy rest, O my soul; for The Lord hath dealt bountifully with thee.
For Thou hast delivered my soul from death, mine eyes from tears, and my feet from falling.
I will walk before The Lord in the land of the living.
Proverbs 14: 21, 22 He that despiseth his neighbour sinneth: but he that hath mercy on the poor, happy is he.
Do they not err that devise evil? but mercy and Truth shall be to them that devise (desire and yield to the) good. (Heb.Chanan - To favor, bestow, to bend or stoop in kindness to an inferior, to show mercy)
Luke 16: 19 ~ 31 Here, we touch upon the Heart of God while Jesus taught His Mercy and Truth in a parable to His listeners:
There was a certain rich man, which was clothed in purple and fine linen, and fared sumptuously every day:
And there was a certain beggar named Lazarus, which was laid at his gate, full of sores,
And desiring to be fed with the crumbs which fell from the rich man's table: moreover the dogs came and licked his sores.
And it came to pass, that the beggar died, and was carried by the Angels into Abraham's bosom: the rich man also died, and was buried;
And in Hell he lift up his eyes, being in torments, and seeth Abraham afar off, and Lazarus in his bosom.
And he cried and said, Father Abraham, have Mercy on me, and send Lazarus, that he may dip the tip of his finger in water, and cool my tongue; for I am tormented in this flame.
But Abraham said, Son, remember that thou in thy lifetime receivedst thy good things, and likewise Lazarus evil things: but now he is comforted, and thou art tormented.
And beside all this, between us and you there is a Great Gulf fixed: so that they which would pass from hence to you cannot; neither can they pass to us, that would come from thence.
Then he said, I pray thee therefore, father, that thou wouldest send him to my father's house:
For I have five brethren; (brothers) that he may testify unto them, lest they also come into this place of torment.
Abraham saith unto him, They have Moses and the Prophets; let them hear them.
And he said, Nay, father Abraham: but if one went unto them from the dead, they will repent.
And he said unto him, If they hear not Moses and the Prophets, neither will they be persuaded, though one rose from the dead.
Psalms 85: 8 ~ 13
I will hear what God The Lord will speak: for He will speak peace unto His people, and to His saints: but let them not turn again to folly.
Surely His Salvation is nigh them that fear Him; that Glory may dwell in our land.
Mercy and Truth are met together; Righteousness and Peace have kissed each other.
Truth shall spring out of the earth; and Righteousness shall look down from Heaven.
Yea, The Lord shall give that which is good; and our land shall yield her increase.
Righteousness shall go before Him; and shall set us in the way of His steps.
Psalms 25: 10 All the paths of The Lord are Mercy and Truth unto such as keep His Covenant and His testimonies.
Psalms 86: 15 But Thou, O Lord, art a God full of Compassion, and Gracious, Longsuffering, and plenteous in Mercy and Truth.
Proverbs 16: 4, 5
The Lord hath made all things for Himself: yea, even the wicked for the day of evil.
Every one that is proud in heart is an abomination to The Lord: though hand join in hand, he shall not be unpunished.
Proverbs 11: 17 The merciful man doeth good to his own soul: but he that is cruel troubleth his own flesh.
Romans 9: 14 ~ 16
What shall we say then? Is there unrighteousness with God? God forbid. For He saith to Moses, I will have Mercy on whom I will have Mercy, and I will have Compassion on whom I will have Compassion. So then it is not of him that willeth, nor of him that runneth, but of God that sheweth Mercy.
Psalms 18: 20 ~ 23
The Lord rewarded me according to my righteousness; according to the cleanness of my hands hath He recompensed me.
For I have kept the ways of The Lord, and have not wickedly departed from my God.
For all His Judgments were before me, and I did not put away His Statutes from me.
I was also upright before Him, and I kept myself from mine iniquity.
Luke 6: (Jesus commanded) 35, 36
But Love ye your enemies, and do good, and lend, hoping for nothing again; and your reward shall be great, and ye shall be the children of The Highest: for He is Kind unto the unthankful and to the evil. Be ye therefore Merciful, as your Father also is Merciful.
Psalms 103: 15 ~ 19
As for man, his days are as grass: as a flower of the field, so he flourisheth.
For the Wind passeth over it, and it is gone; and the place thereof shall know it no more.
But the Mercy of The Lord is from Everlasting to Everlasting upon them that Fear Him, and His Righteousness unto children's children;
To such as keep His Covenant, and to those that remember His Commandments to do them.
The Lord hath prepared His Throne in the Heavens; and His Kingdom ruleth over all.

There, you have just some of the Bible texts on this topic. Whatever we give ourself over to; whatever we let have expression through us, is what we will become and what will be quick to repeat itself. Divine Wisdom. If you want to BE it...do and say it. If you don't, reject it and do what God says gladly. Sow=reap.
The Bible brings us God's own Precious Heart on each matter; His views; His desires; His commands to all people. It is always Divine Wisdom, to seek out The Holy Bible, from Genesis to Revelation so we can get the whole picture of God's heart on each subject. A good Strong's Bible Concordance can help greatly on this, giving the breakdown meanings as I've given at the outset of this message, from the Hebrew and the Greek. Yes, I encourage you to sit at The Precious feet of The Master Counselor, Jesus Christ, Who shall be your Divine Pastor and Guide this very way, so as to establish you firm and godly in your faith walk with Him. Shalom, dear heart. And, do come by again soon.