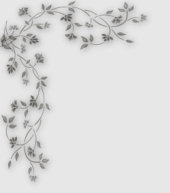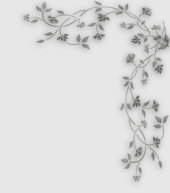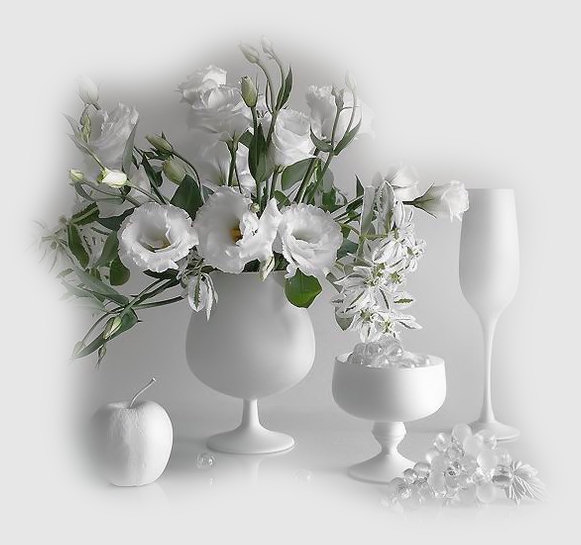 THERE'S NO BETTER PLACE TO BE




In the midst of 'bad news' we hear,
fears that grip one's heart about the welfare of their future, what is one to do?
Facing uncertainties in one's health, job position, or suffering the loss of one near and dear to us,
where is one to go for relief and help?
When experiencing security, then flip-flops and changes that threaten and/or wipe that out,
where is our security?
With each day that passes things are constantly changing;
revolving and evolving.
Into what?
Whatever takes on such vital importance to us today,
what really matters when our life is all said and done?
Who can calm the storm, raise up the fallen,
encourage and bring hope to those in despair?
Who can bring a beautiful diamond forth from all sorts of muck?

Dear reader,
where are you right now...with ... or without ... The Lord?
Are you 'abiding' in Him; considering Him?
Or, going along governed by your own desire of things with little thought, much less time sharing with Him?
Or, maybe, you are sadly one of those people that feel you can handle things on your own
with no need for this so-called Savior, Jesus Christ?
So, there you go on your own steam,
released by God to do your own will, whatever that may be,
thinking you are so smart you can run your life better than following His guidelines.
Even, disobedient to His Word because you are living in the moment of feelings and whims,
choosing not to read or believe the Bible.
Temporarily, that is convenient, yes it is ... for a season.
Surely you are wise enough to know that consequences come with our choices?
Until the cracks shake the earth beneath your feet,
you could not care less about God's feelings and response to you.
Ah well, and the beat goes on. Until it ends somehow. Suddenly?
All things come to an end.
Things here are temporary and pass.
Eternity is what we each will experience non-stop.
So in pondering this for you, I too have and do many times ponder such things.
The experience of living teaches us all many things if indeed, we are teachable souls.
We never get done learning.
We never get done seeing things in a new Light.
Because, as years go by and we mature, we never get done experiencing and changing. :)
Certain things....many things....we all share in common.

Ecclesiastes 11:9, 10
Rejoice, O young man, in thy youth;
and let thy heart cheer thee in the days of thy youth,
and walk in the ways of thine heart,
and in the sight of thine eyes:
but know thou,
that for all these things God will bring thee into Judgment.
Therefore remove sorrow from thy heart,
and put away evil from thy flesh:
for childhood and youth are vanity.
2 Corinthians 5:10
For we must all appear before The Judgment seat of Christ;
that every one may receive the things done in his body,
according to that he hath done,
whether it be good or bad.
John 3: 16 ~ 21 Jesus says to us:
For God so loved the world, that He gave His Only Begotten Son,
that whosoever believeth in Him should not perish, but have Everlasting Life.
For God sent not His Son into the world to condemn the world;
but that the world through Him might be saved.
He that believeth on Him is not condemned:
but he that believeth not is condemned already,
because he hath not believed in The Name of The Only Begotten Son of God.
And this is the condemnation,
that Light is come into the world,
and men loved darkness rather than light,
because their deeds were evil.
For every one that doeth evil hateth the Light,
neither cometh to The Light,
lest his deeds should be reproved.
But he that doeth truth cometh to The Light,
that his deeds may be made manifest,
that they are wrought in God.






Jude 1: 14 ~ 19
And Enoch also, the seventh from Adam, prophesied of these, saying,
Behold, The Lord cometh with ten thousands of His saints,
To Execute Judgment upon all,
and to convince all that are ungodly among them of all their ungodly deeds
which they have ungodly committed,
and of all their hard speeches
which ungodly sinners have spoken against Him.
These are murmurers, complainers, walking after their own lusts;
and their mouth speaketh great swelling words,
having men's persons in admiration because of advantage.
But, beloved, remember ye the words
which were spoken before of the apostles of our Lord Jesus Christ;
How that they told you there should be mockers in the last time,
who should walk after their own ungodly lusts.
These be they who separate themselves, sensual, having not the Spirit.


What is a person to do, where is one to go when no help and comfort is in sight;
when everything that can be shaken is being shaken
and what was held dear to our heart is gone from our grip?
What about tomorrow, what then?
The 'wise in heart' choose to 'believe God' and thus,
run to Him with everything.
His help is sure!
Matthew 6: 24 ~ 34 (Jesus says to us all)
No man can serve two masters: for either he will hate the one, and love the other; or else he will hold to the one, and despise the other. Ye cannot serve God and mammon. (money)
Therefore I say unto you, Take no thought for your life, what ye shall eat, or what ye shall drink; nor yet for your body, what ye shall put on. Is not the life more than meat, and the body than raiment?
Behold the fowls of the air: for they sow not, neither do they reap, nor gather into barns; yet your Heavenly Father feedeth them. Are ye not much better than they?
Which of you by taking thought can add one cubit unto his stature? And why take ye thought for raiment? Consider the lilies of the field, how they grow; they toil not, neither do they spin: And yet I say unto you, That even Solomon in all his glory was not arrayed like one of these.
Wherefore, if God so clothe the grass of the field, which to day is, and to morrow is cast into the oven, shall He not much more clothe you, O ye of little faith?
Therefore take no thought, saying, What shall we eat? or, What shall we drink? or, Wherewithal shall we be clothed?
(For after all these things do the Gentiles seek:) for your Heavenly Father knoweth that ye have need of all these things.
But seek ye first The Kingdom of God, and His Righteousness; and all these things shall be added unto you.
Take therefore no thought for the morrow: for the morrow shall take thought for the things of itself. Sufficient unto the day is the evil thereof.
Who should we think of and where should we run in the midst of fear and uncertainties of life?
Jesus Christ and His Word.
Come, He says....Come and just sit..with Me, child.
There is no better place to be.
I can dry your tears, clear your mind, comfort your heart, set your restlessness at ease.
My 'touch' is beyond all humans and activities around you.
People have clay feet.
I AM Divine;
I alone am unlimited, unchanging,
and totally dependable to always be the same.
Won't you come ~ sit down and rest your weary self with Me?
Don't you know that what you and others cannot do, I alone can do?
Trust Me.
Yes, depend on, rely on, lean on Me. Look to ~ ~ Me.
Read in my Gospels and learn of Me.
Think on what you read in your Bible.
Ponder it well in your mind and spirit.
Let it ... affect you deep inside by My Holy Spirit as you read My Word.

Isaiah 26: 2 ~ 10
Open ye the gates, that the righteous nation which keepeth The Truth may enter in.
Thou wilt keep him in perfect peace, whose mind is stayed on Thee: because he trusteth in Thee.
Trust ye in The Lord Forever: for in The Lord Jehovah is Everlasting strength:
For He bringeth down them that dwell on high; the lofty city, He layeth it low; He layeth it low, even to the ground; He bringeth it even to the dust.
The foot shall tread it down, even the feet of the poor, and the steps of the needy.
The way of the just is uprightness: Thou, most upright, dost weigh the path of the just.
Yea, in the way of Thy Judgments, O Lord, have we waited for Thee; the desire of our soul is to Thy name, and to the remembrance of Thee.
With my soul have I desired Thee in the night; yea, with my spirit within me will I seek Thee early:
for when Thy Judgments are in the earth, the inhabitants of the world will learn righteousness.
Let favour be shown to the wicked, yet he will not learn Righteousness: in the land of uprightness will he deal unjustly, and will not behold (see) The Majesty of The Lord.


Life has its storms. Some are tossed to and fro by it. While others look up to God, run to be with Him. because of it all. Be encouraged dear hearts.
Adversity is dressed in clothes of opportunity. Opportunity to see, feel, grow and experience the stamina and strength and virtues that may have been laying dormant inside. Yes, in the midst of troubles, we come into spiritual awakenings and our own God-given potential and gifts erupt forth. Hallelujah!
There, with Him, there is just no better place to be and to become.
Yes, no better place to go; no one else can help, comfort, guide and love us quite like He does. No one else can affect us inside out to the dimension that He does. Divinity walks with us wherever we are as we reach up to Him. He has a way of ordering circumstances...that will cause us to consider Him and our need for just plain being with Him. He affects us like no one else can. We are being fashioned by He with Whom we keep close company with.
He knows how to change our mind, prompting us to change ourself. When we find ourself in the midst of painful and trying circumstances that we can't do a thing about regardless of repeated efforts to do so, we reach up and are open to considering Him and look within. We 'can' change our self always.
Want your circumstances to change? Change you. Let Him...influence and control you. And, enjoy His development of a 'new you' holding His hand.


Psalms 40: 1 ~4
I waited patiently for The Lord; and He inclined unto me, and heard my cry.
He brought me up also out of an horrible pit, out of the miry clay, and set my feet upon a Rock, and established my goings. And He hath put a new song in my mouth, even praise unto our God: many shall see it, and fear, and shall trust in The Lord.
Blessed is that man that maketh The Lord his trust, and respecteth not the proud, nor such as turn aside to lies.
Yes, there is no better place to be than to sit in His Presence.

Psalms 16: 7 ~ 11
I will bless The Lord, who hath given me Counsel:
my reins also instruct me in the night seasons.
I have set The Lord always before me:
because He is at my right hand, I shall not be moved.
Therefore my heart is glad, and my glory rejoiceth: my flesh also shall rest in Hope.
For Thou wilt not leave my soul in Hell;
neither wilt Thou suffer (allow) Thine Holy One to see corruption.
Thou wilt shew me The Path of Life:
in Thy Presence is fulness of Joy;
at Thy right hand there are pleasures Forevermore.
Oh......to be with Him. Like the old Gospel song says:

"Now let us have a little talk with Jesus,
let us tell Him all about our troubles,
He will hear our faintest cry
and He'll answer by and by;
Now when you feel a little prayer wheel churning,
and you know a little fire is burning, burning;
Just a little talk with Jesus will make it alright!"








Psalms 5: 11, 12
But let all those that put their trust in Thee rejoice:
let them ever shout for Joy, because Thou defendest them:
let them also that love Thy name be joyful in Thee.
For Thou, Lord, wilt Bless the righteous;
with favour wilt Thou compass him as with a shield.
Psalms 34: 22
The Lord Redeemeth the soul of His servants:
and none of them that trust in Him shall be desolate.
Psalms 56:3, 4
What time I am afraid, I will trust in Thee.
In God I will praise His Word, in God I have put my trust;
I will not fear what flesh can do unto me.
Proverbs 3: 3 ~ 10
Let not mercy and truth forsake thee:
bind them about thy neck;
write them upon the table of thine heart:
So shalt thou find favour and good understanding
in the sight of God and man.
Trust in The Lord with all thine heart;
and lean not unto thine own understanding.
In all thy ways acknowledge Him, (ask His guidance)
and He shall direct thy paths.
Be not wise in thine own eyes:
fear The Lord, and depart from evil.
It shall be health to thy navel, and marrow to thy bones.
Honour The Lord
with thy substance, and with the firstfruits of all thine increase:
So shall thy barns be filled with plenty,
and thy presses shall burst out with new wine.
Proverbs 29: 25
The fear of man bringeth a snare:
but whoso putteth his trust in The Lord shall be safe.
Psalms 118: 8
It is better to trust in The Lord than to put confidence in man.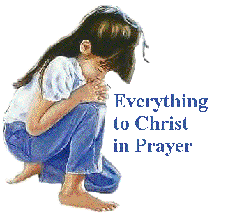 In the 'world and media' we often hear negative and bad news; words that promote fear and anxiety; doubt and worry. Such words which prey on people's minds and rob them of sleep because of the fear they produce. Fear produces mental torment.
Fear of anything or anyone, is actually negative faith. It is the opposite of Faith. One is creative; one is destructive. One produces good; the other bad.
In Job we see him saying this happened to him in his life;(may we learn from his experience) Trust The Lord and be thankful always for everything.
Job 3: 24, 25
For my sighing cometh before I eat, and my roarings are poured out like the waters.
For the thing which I greatly feared is come upon me,
and that which I was afraid of is come unto me.
Today, We have The Word of God to believe in with positive and creative faith in a Living Saviour that bought us with His own Precious Blood.
Today, I bring you God's own Good News, His Word piercing through your fears and problems .... on target.
John 8: 31, 32 Jesus says to us all..
Then said Jesus to those Jews which believed on Him,
If ye continue in My Word, then are ye My disciples (followers) indeed;
And ye shall know The Truth, and The Truth shall make you free.
Hallelujah! Thank You, Jesus!
When in doubt? Go to The Word of God...read the Gospels and read Paul's letters to the churches in the New Testament, for starters.
Study in the Old Testament too. Read and think on how this God that we serve never changes, seeing that what He did back then, He can and will still do yet today...yea and nay. He still comes on the scene in Divine intervention.
The Word of God builds our faith in Him and His working, eliminating any fears of the moment. It wipes out fear, guilt and promotes over-all well being and health.
The Word of God clears the cobwebs of confusion out of the mind, on any issue. It is Spirit and all that is Divinity is in it which sets captives free. It keeps us free from entanglements of our flesh and the evils in this present world. Stay in it. There is no better place to be. :)
God speaks to our heart and feelings, as no one speaks. Only He is AWESOME! He brings peace into the mind and soul of man. Restfulness, is by abiding in Him. For the various things that would press you down, go to Him and give them all up to His loving care. Leave them there, and rise from your knees in worship and thankfulness for His working it all out.
In closing, remember that everything here is going to go. You, me and everyone else too. Also remember, feelings change from day to day, as do events and circumstances. God never changes. You shall find Him alway the same regardless of when or how you approach Him.
Whatever is happening now in your life, and whatever will happen in the future, whether it be good or bad ~ happy or sad, it's temporary. God alone and the things of God and Heaven are Forever. Hold onto His Loving Hand tight and He'll see you over the rough waves until you see Him, eye To Eye in Heaven. It is just like that! Focus your heart and will on the Eternal. I share with you a verse from a beautiful old hymn: :)

"O soul, are you weary and troubled? No Light in the darkness you see.
There's Light for a look at the Savior, and Life more abundant and free;
Turn your eyes upon Jesus;
Look full in His Wonderful face;
And the things of earth shall grow strangely dim;
In the Light of His Glory and Grace. "
He knew what man would deal with during his life on earth. As temporary as it is, He provided answers and a way to victoriously and happily live with Him through it all. Look UP and worship. Listen to HIM. Let His Word go over and over in your mind. It will replace the negative words of man you are hearing and the way 'things look at the moment'. He truly cares. He already showed us all how much He ~ cares for humanity. There He is...waiting for our embrace of Him. His loving and gently strong arms reach out to us each day.
THERE'S NO BETTER PLACE TO BE!!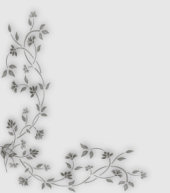 So Unique And Beautiful And I Thank You, Patti for Sharing Your Artistry
The Pretty Music Playing Today is Entitled,
Just As Two