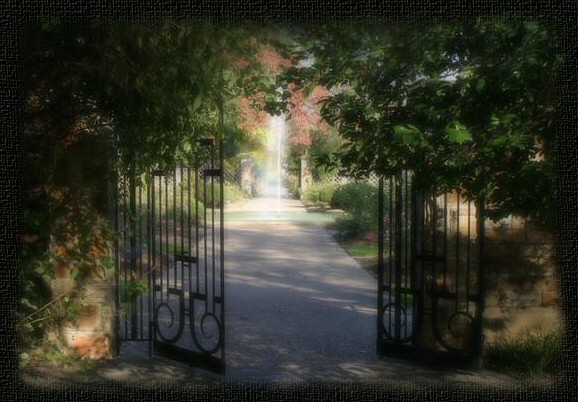 Endurance



This message speaks to us of God's endurance and ours. I felt it expedient to leave my comments out.
May these Beautiful Scriptures talk to your heart about God's Faithfulness to you,
and your faithfulness to Him.
~ Shalom.
1 Peter 1: 24, 25
For all flesh is as grass, and all the glory of man as the flower of grass. The grass withereth, and the flower thereof falleth away: But The Word of The Lord endureth Forever. And this is The Word which by The Gospel is preached unto you.
2 Peter 3: 3 ~ 14
Knowing this first, that there shall come in the Last Days scoffers, walking after their own lusts, And saying, Where is the promise of His coming? for since the fathers fell asleep, all things continue as they were from the beginning of the creation.
For this they willingly are ignorant of, that by The Word of God the Heavens were of old, and the earth standing out of the water and in the water:
Whereby the world that then was, being overflowed with water, perished: (in Noah's time)
But the Heavens and the earth, which are now, by the same Word are kept in store, reserved unto Fire against The Day of Judgment and perdition of ungodly men.
But, beloved, be not ignorant of this one thing, that one day is with the Lord as a thousand years, and a thousand years as one day. The Lord is not slack concerning His promise, as some men count slackness; but is longsuffering to us-ward, not willing that any should perish but that all should come to Repentance.
But The Day of The Lord will come as a thief in the night; in the which the Heavens shall pass away with a great noise, and the elements shall melt with fervent heat, the earth also and the works that are therein shall be burned up.
Seeing then that all these things shall be dissolved, what manner of persons ought ye to be in all Holy conversation and godliness,
Looking for and hasting unto The Coming of The Day of God, wherein the Heavens being on fire shall be dissolved, and the elements shall melt with fervent heat?
Nevertheless we, according to His promise, look for new Heavens and a new earth, wherein dwelleth righteousness. Wherefore, beloved, seeing that ye look for such things, be diligent that ye may be found of Him in peace, without spot, and blameless.
Exodus 34: 5, 6
And The Lord descended in the cloud, and stood with him (Moses) there, and proclaimed The Name of the Lord. And The Lord passed by before him, and proclaimed, The Lord, The Lord God, Merciful and Gracious, Longsuffering, and Abundant in Goodness and Truth,...


Psalms 135: 13 Thy Name, O Lord, endureth Forever....
1 Chronicles 16: 34 O give thanks unto The Lord; for He is good; for His Mercy endureth Forever.
Psalms 52: 1 Why boastest thou thyself in mischief, O mighty man? the Goodness of God endureth continually.
Psalms 111: 2 ~ 4
The works of The Lord are Great, sought out of all them that have pleasure therein.
His work is Honourable and Glorious: and His Righteousness endureth Forever.
He hath made His wonderful works to be remembered: the Lord is gracious and full of compassion.
Psalms 111: 10 The fear of The Lord is the beginning of Wisdom: a good understanding have all they that do His commandments: His Praise endureth Forever.
Psalms 117: 2 For His merciful kindness is great toward us: and The Truth of The Lord endureth Forever. Praise ye The Lord.
Psalms 119: 160 Thy Word is True from the beginning: and every one of Thy Righteous Judgments endureth Forever.
Psalms 145: 13 Thy Kingdom is an Everlasting Kingdom, and Thy Dominion endureth throughout all generations.
Psalms 30: 5 For His Anger endureth but a moment; in His favour is life: weeping may endure for a night, but joy cometh in the morning.
John 6: 26, 27
Jesus answered them and said, Verily, (truly) verily, I say unto you, Ye seek Me, not because ye saw the miracles, but because ye did eat of the loaves, and were filled. Labour not for the meat which perisheth, but for that meat which endureth unto Everlasting Life, which The Son of man shall give unto you: for Him hath God The Father sealed.
2 Timothy 2: 2 ~ 4, 15
And the things that thou hast heard of me among many witnesses, the same commit thou to faithful men, who shall be able to teach others also. Thou therefore endure hardness, as a good soldier of Jesus Christ. No man that warreth entangleth himself with the affairs of this life; that he may please Him who hath chosen him to be a soldier. Study to shew thyself approved unto God, a workman that needeth not to be ashamed, rightly dividing The Word of Truth.
2 Timothy 4: 2 ~ 5
Preach The Word; be instant in season, out of season; reprove, rebuke, exhort with all longsuffering and doctrine. For the time will come when they will not endure sound doctrine; but after their own lusts shall they heap to themselves teachers, having itching ears; And they shall turn away their ears from The Truth, and shall be turned unto fables. But watch thou in all things, endure afflictions, do the work of an evangelist, make full proof of thy ministry.
Hebrews 12: 2 ~ 4
Looking unto Jesus The Author and Finisher of our faith; who for the joy that was set before Him endured the cross, despising the shame, and is set down at the right hand of The Throne of God.
For consider Him that endured such contradiction of sinners against Himself, lest ye be wearied and faint in your minds. Ye have not yet resisted unto blood, striving against sin.
†
James 5: 11, 12
Behold, we count them happy which endure. Ye have heard of the patience of Job, and have seen the end of The Lord; that The Lord is very pitiful, and of tender mercy. But above all things, my brethren, swear not, neither by Heaven, neither by the earth, neither by any other oath: but let your yea be yea; and your nay, nay; lest ye fall into condemnation.
1 Peter 2: 19 ~ 24
For this is thankworthy, if a man for conscience toward God endure grief, suffering wrongfully. For what glory is it, if, when ye be buffeted for your faults, ye shall take it patiently? but if, when ye do well, and suffer for it, ye take it patiently, this is acceptable with God. For even hereunto were ye called: because Christ also suffered for us, leaving us an example, that ye should follow His steps:
Who did no sin, neither was guile found in His mouth:
Who, when He was reviled, reviled not again; when He suffered, He threatened not; but committed Himself to Him that Judgeth Righteously:
Who His own self bare our sins in His own body on the tree, † that we, being dead to sins, should live unto righteousness: by whose stripes ye were healed.
1 Corinthians 13: 4 ~ 7
Charity (love) suffereth long, and is kind; charity envieth not; charity vaunteth not itself, is not puffed up, Doth not behave itself unseemly, seeketh not her own, (is not self-seeking or selfish) is not easily provoked, thinketh no evil; Rejoiceth not in iniquity, but rejoiceth in The Truth; Beareth all things, believeth all things, hopeth all things, endureth all things.
Psalms 138: 8
The Lord will perfect that which concerneth me: Thy Mercy, O Lord, endureth Forever: ...
Colossians 3: 12 ~ 17
Put on therefore, as the elect of God, holy and beloved, bowels of mercies, kindness, humbleness of mind, meekness, longsuffering; Forbearing one another, and forgiving one another, if any man have a quarrel against any: even as Christ forgave you, so also do ye.
And above all these things put on charity (love), which is the bond of perfectness. And let the peace of God rule in your hearts, to the which also ye are called in one body; and be ye thankful.
Let The Word of Christ dwell in you richly in all Wisdom; teaching and admonishing one another in psalms and hymns and spiritual songs, singing with grace in your hearts to the Lord. And whatsoever ye do in word or deed, do all in The Name of the Lord Jesus, giving thanks to God and The Father by Him.
James 1: 20 ~ 22
For the wrath of man worketh not the righteousness of God. Wherefore lay apart all filthiness and superfluity of naughtiness, and receive with meekness the engrafted Word, which is able to save your souls. But be ye doers of The Word, and not hearers only, deceiving your own selves.
1 Peter 1: 24, 25
For all flesh is as grass, and all the glory of man as the flower of grass. The grass withereth, and the flower thereof falleth away: But The Word of the Lord endureth Forever. And this is The Word which by The Gospel is preached unto you.
Colossians 1: 10 ~ 17
That ye might walk worthy of The Lord unto all pleasing, being fruitful in every good work, and increasing in The Knowledge of God; Strengthened with all might, according to His Glorious Power, unto all patience and longsuffering with joyfulness; Giving thanks unto The Father, which hath made us meet to be partakers of the inheritance of the saints in Light: Who hath delivered us from the power of darkness, and hath translated us into The Kingdom of His dear Son: In Whom we have Redemption through His Blood, even the forgiveness of sins:
Who is the image of the invisible God, the firstborn of every creature: For by Him were all things created, that are in Heaven, and that are in earth, visible and invisible, whether they be thrones, or dominions, or principalities, or powers: all things were created by Him, and for Him: And He is before all things, and by Him all things consist.
Lovely And I Thank You, Patti
The Pretty Music Playing Today is Enya's, To Go Beyond