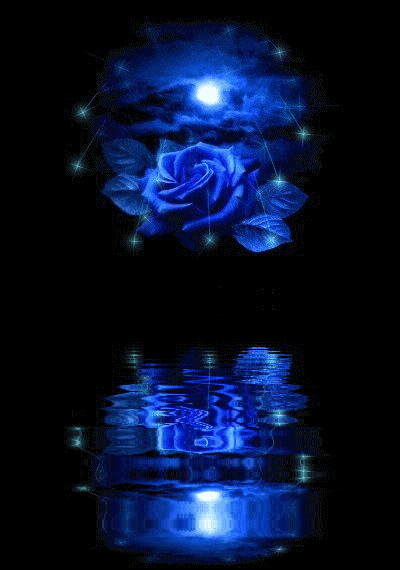 Whose Words?

Luke 21: 33 ~ 36
(Jesus says to everyone)
" Heaven and earth shall pass away:
but My Words shall not pass away.
And take heed to yourselves,
lest at any time your hearts be overcharged with surfeiting,
and drunkenness, and cares of this life,
and so that day come upon you unawares.
For as a snare shall it come on all them that dwell
on the face of the whole earth.
Watch ye therefore, and pray always,
that ye may be accounted worthy to escape
all these things that shall come to pass,
and to stand before The Son of man. "
John 14: 23, 24
" Jesus answered and said unto him,
If a man love Me, he will keep My Words:
and My Father will love him, and we will come unto him,
and make our abode with him.
He that loveth Me not keepeth not My sayings:
and The Word which ye hear is not Mine, but the Father's which sent Me. "



Liberating insight!!! Here is true perspective as to whose words we should care about and let affect us with our decisions. This is Wisdom; to believe in God and to care about His feelings and desire for each person who ever lives on this earth.
Day in and day out, as we walk through our schedule of things, we hear many words. Yes, we hear many viewpoints. People with their words can affect us one way or another. Some yea; some nay. No one is exempt. People are people and it seems everyone wants to be heard. There is one 'cause' after another that people link their motive, time, energy, will and enthusiasm to. And of course in turn, feel they are involved in what is very important for mankind in some way or another. Each person wants someone to validate the worth of what they are saying. Too, what they are feeling. That's just the way life is isn't it.
In the midst of all this, there is One Who is standing by. His name is Jesus Christ. He is The One Who has The Eternal 'cause' and desire for humanity to engulf their interest and apply their self into. He has many things to say to us which give us 'clarity and a sound mind' in the midst of whatever, today. (seeing through His Divine Eyes gives us pure direction and removes any confusion of mind that 'circumstances' could cause. All that He has to say is The Truth. It is Divinity. His Words to our mind, spirit and heart, affect our feelings and lifestyle, if we will just pay attention to Him. What a Sacred 'privilege' we all have on this earth...that we can go to Him, any hour of any day 'direct in prayer' and know that He sees, hears, feels and cares about it all. We can always confide in Him and 'know' that He shall handle it all...for us! That indeed, He is trustworthy to keep a confidence; do right with us. Hallelujah!
Many are the times throughout my years of walking with Him, I've been comforted, encouraged, uplifted and brought to see things very clear through His Eyes, as I read His Word. Thus, the 'temporariness of this life we are given on earth' comes into focus. Different choices are easier to make in the Light of His Word's Sound Counsel.
People nowadays, want a quick fix for this and that. So many want things served up on a platter to them, because they are not willing to put forth effort, time and applying their self to obtain whatever it is. What....is really....important?




Jesus said in Matthew 6: 19 ~ 21
"Lay not up for yourselves treasures upon earth,
where moth and rust doth corrupt,
and where thieves break through and steal:
But lay up for yourselves treasures in Heaven,
where neither moth nor rust doth corrupt,
and where thieves do not break through nor steal:
For where your treasure is,
there will your heart be also. "
Well now, so many miss it entirely...the quick fix that Someone Greater than us all has already given to us. After all, everything we shall ever deal with in this life, is spoken of in God's Word. Plus, He gives His opinion and will; what to do and what not to do about it. This is the Victory for each person. Yes, He has made provision for man's life in its entirety.
There, studying and seeking out His feelings in His Word, we see things black and white. Eternal values. It is a sifter; a mirror.
There, any 'spiritual sleep' we've succumbed to, cowardice, men pleasing, selfishness etc. is revealed.
We first and foremost see our own self as He does; what changes are necessary and step up and do so for His Eyes and joy of heart. Nothing is gray, lukewarm or lighthearted with Him. Transparency is gained reading His Word.
Divinity walks there, and comes right into you by His Holy Spirit!
Oh, how wonderful it is to day-by-day experience this Fountain of Living Waters
to our mind, emotions and soul.
Oh, how wonderful that we can feel our self changing inside,
because we are being nurtured at The Table of The Lord and set free anew.
Then, what is 'inside' comes forth for all to see.
God's own goodness!
He wrote you a love letter. He wrote me a love letter by His Words and example. The Holy Bible. Read it carefully.
Don't miss a Word of His. Don't miss...Him touching your life and experiences. Think about His words.
Read it from your heart. Read it with a willing mind. Enjoy your love letter from God.
He refreshes you. He heals you. He strengthens you. He sets you free from the filth of this world and sin's bondage.
Let your emotions be affected by Him and what He has to say to you.
Anywhere at all you choose to read, will 'touch' your spirit by His Holy Spirit. The more you sit with Him reading His Word, the quicker and stronger you will feel His Presence. And, you'll have discernment between good and evil throughout the day, so as to choose good.
He lifts up the fallen, heals damaged emotions, gives hope where there is despair.
He points the way out of the entanglements of this life and the manipulative control ploys of those who delight in such.
His Spirit is in His Word to your heart. Look here at what Jesus prayed to His Father about His children:




John 17: 26
" Sanctify them through Thy Truth: Thy Word is Truth. "

It is there that calming Love and His Presence sweeps through us.
Everything else in the world stands still.
All the wonderment's we had;
all the feelings that tossed us to and fro;
all the hurts; all the struggles;
all the ambitions and preferences of our self and others for our life;
all the words of people whose words we hear.
It is there, in His Word, that it all stands still and we are freed from all.
Clear Perspective~God's Light shines on it all!
Liberation comes to us through His Divine insight we gain by eating His food....His Word.
Now I ask you dear one:
Are things tossing you that you want to just stand apart from?
Is there some sort of healing you need?
Are you in need of making a major decision that would affect your future?
Do you need 'clear and sound Counsel' regarding your present circumstances?
Have you been 'feeling' the impact of someone else's words and expectations on you?
Are you dealing with the effects of that right now?




Psalms 107: 19, 20
" Then they cry unto The Lord in their trouble,
and He saveth them out of their distresses.
He sent His Word, and healed them,
and delivered them from their destructions."
He will be your Refuge. He comforts and guides us. He will show you what He wants for y-o-u. Hallelujah!
His Word breaks off of us the fetters that man or the devil seeks to control us with.
God sent His Son to set us free.
Free from what? Free from self-seeking.
Free from all the filth that seeks to stick to us from daily situations and experiences that arise.
Free from the impact of stress, pressures and affliction.
What we each need to know is what He wants us to do in any given situation. Our answers are in His Word.
We can't go wrong by following ..... Jesus, letting His Words impact, influence and control us. Hallelujah!
Many are the times in prayer, I've had the thought that if we all simply care more about God and His wishes and feelings, along with The Golden Rule (His 2nd Great Commandment Jesus gave us in The Gospels), so many hurtful and cruel things would never be said or done. And I think it is because of this reason, I'm giving this message. You see, I've been coming through another study in The Gospels, and those Scriptures at the top of this sermon, went through me once again. What Divine Insight. All that really matters in our lives is what God sees and feels about us; what He has to say about this, that and whatever.
This is an Awesome thing, for He is believing in us to use our will, heart and life for Him and His view of things.
If we are 'following Him', we'll be adding good and God to one another. He showed us how, if we just study Him in The Gospels.
Jesus set man free by His Precious shed Blood. To come to Him, Believe Him and follow His Divine Wisdom's teachings. Joy! Peace~abiding in His Light.
After all, when we truly see Him, His desires of our person and life is all that shall matter!
The only One we should care about what He thinks, is God.
We surely cannot be our own special God-given and unique individual personality in the shadow of the expectations of others.
Jesus said, 'Follow Me'. To follow someone we must keep our eyes on them, or, we cannot do so.
Things and people in this life...can put you down and if accepted, shall place you into bondage.
When God is speaking to us, He is gentle, loving and kind and helps us see things clear through His heart.
He takes off of us what the devil and his crowd tries to put on us.
God Almighty's Words to us....sets and keeps...us free. Wonderful Jesus.
Everything and everyone here will go, except His Word, as He said!
Enjoy your 'relationship with Jesus' today. Tomorrow may not come.
Let God's Words to your heart sway and affect you, your feelings and decisions.
He knows you very well; He loves you very much; He is believing in you and will be with you all the way.
And know this, it is God's Word that will have the final say and Judgment over each person on earth.
Thank you for coming by and do come by again soon. Shalom dear hearts.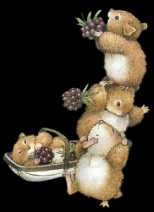 John 12: 48 ~ 50 Jesus said:
" He that rejecteth Me, and receiveth not My Words,
hath one that judgeth him:
the Word that I have spoken,
the same shall Judge him in the last day.
For I have not spoken of Myself;
but the Father which sent Me, He gave me a commandment,
what I should say, and what I should speak.
And I know that His commandment is Life Everlasting:
whatsoever I speak therefore,
even as the Father said unto Me, so I speak. "
Revelation 22: 11 ~ 17
" He that is unjust, let him be unjust still:
and he which is filthy, let him be filthy still:
and he that is righteous, let him be righteous still:
and he that is holy, let him be holy still.
And, behold, I come quickly;
and My reward is with Me,
to give every man according as his work shall be.
I am Alpha and Omega,
The Beginning and The End, The First and The Last.
Blessed are they that do His commandments,
that they may have right to The Tree of Life,
and may enter in through the gates into The City.
For without are dogs, and sorcerers, and whoremongers,
and murderers, and idolaters,
and whosoever loveth and maketh a lie.
I Jesus have sent Mine Angel
to testify unto you these things in the churches.
I AM The Root and The Offspring of David,
and The Bright and Morning Star.
And The Spirit and the bride say, Come.
And let him that heareth say, Come.
And let him that is athirst come.
And whosoever will,
let him take The Water of Life freely. "
The Beautiful Inspirational Music Playing is Entitled, My Child
It is © Copyrighted, Performed and Used By Permission Only By Marty Fancher
Thank you so much!