Listen up dear heart....this is not just another sermon..words and words. It is my prayer that you are 'touched exceedingly by The Holy Spirit' and uplifted and strengthened by this message my Lord has given me for you at this particular time. Now, from His heart of love....to y-o-u!
There is a special stabilizing, refreshing, calm Place....you can be, where 'all will be all right' and 'is just temporary', when:
you are afraid and hurting; tossed to and fro day and night;
when it seems your prayers are not going to be answered;
when you think no one can relate, understand or even cares about you and your situation;
while you are feeling all alone, misunderstood, cast aside and are dealing with hurt and even anger;
when your needs seem unmet, as if they shall never be supplied;
when uncertainties arise and grip you with fear and cause you to lose sleep;
while things are changing in your life, health, job, relationships, and in your 'security' and 'comfort zones'.
There is a Place in the midst of all storms we shall ever pass through in this life.
Where IS this Place? This Precious Place of Peacefulness, Trust, Joy, Healing and Love? Can we each enter and be able to stay in such a Place each day?
Where God Himself holds you in His Loving Arms....
Where you can drop your load and give it entirely over to He with Whom nothing is too hard for.
Where you can know that you know that past the way things look, feel and what is or isn't being said or done....God and you are an unbeatable team and 'this too shall pass'. :)
You can have an assurance that rises up within you which defies the events of the day and/or negative report you may have received.
You can just 'believe' in God and His Life-giving Word to you. Simple 'trust', just like a child is with their parents.
As you read and think on His Precious Word each day, you find yourself being lifted up above your present circumstances, and your faith in God's working on your behalf is renewed. Faith in His care takes over and fear and its horns of tormenting your mind, leave you.
Psalms 107: 19 ~ 22
Then they cry unto The Lord in their trouble, and He saveth them out of their distresses.
He sent His Word, and healed them, and delivered them from their destructions.
Oh that men would Praise (worship) the Lord for His goodness, and for His wonderful works to the children of men!
And let them sacrifice the sacrifices of Thanksgiving, and declare His works with rejoicing.
Psalms 4: 8
I will both lay me down in Peace, and sleep: for Thou, Lord, only makest me dwell in safety.
Psalms 29: 11
The Lord will give Strength unto His people; The Lord will Bless His people with Peace.
Psalms 85: 8 ~ 10
I will hear what God The Lord will speak: for He will speak Peace unto His people, and to His saints: but let them not turn again to folly.
Surely His Salvation is near them that fear Him; that Glory may dwell in our land. Mercy and Truth are met together; Righteousness and Peace have kissed each other.
This Precious Place where earth cannot stir and cannot stop you from enjoying your days as God surely wants you to.
I am speaking of what Jesus directed us to do... Abiding in Him.
This is a Divine Place of rest, comfort and undisturbed peace for you.
This is that Divine Place where you can feel untouched by all that swirls around you in your daily living.
This is such a Place where we can remain unworried, unrustled, unshakable.
Where we know He is not only 'able' but is doing His job 24-7 with those of us who cry to Him.
It is in this wonderful Place of 'Abiding in Him' that we don't worry or fear. How so? Because we Trust Him with every aspect of our life.
We know that He's watched us from our mother's womb to now;
We know that He sees our present circumstances, and of course, we are assured that He has our future in His hands...and HE knows it all.
As we 'abide' we trust that He knows our future that we cannot now see. That His thoughts are not our way of thinking, wanting and doing things. Why? Because we are earthly, born from above when filled with His Spirit. But, still have fleshly bodies and minds to properly care after for His pleasure. And too, because we know that we know that as we truly believe in His care of everything pertaining to our life here, that we don't need...all the answers nor to struggle. As we 'abide' in Him, it is sufficient for us to know that we are not alone and that He shall never leave us. We also know that His loving care and plans for us are better than anything we could ever choose or wish to cling to.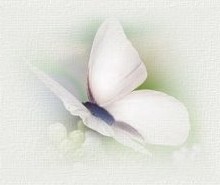 These things said, it is necessary, that in order for us to 'abide' as Christ commands us below, in several verses of the Bible, there are times we will have to remove our self from certain things and people in order to maintain this 'rest' and 'peaceful state with Him'. There are things we will learn that in order to 'abide' and stay that way with Christ, we will have to make sure we say what should be said, and don't say what should not be spoken.
The same is true in what we listen to. As we 'abide in Christ', we learn to walk softly with the Lord, and we busy our self adding goodness to others, because we have withdrawn our self from dabbling into things of no consequence and/or what would cause unrest and sin.
As we order our steps lovingly with Him, we guard this 'abiding relationship' with Him. This being the state we are in, we hold our hurts, wonderment and things that would cause us stress...up to God. Each time they seek to trouble us, we Praise Him that He is helping us to help our self where we can and that He is doing what we...cannot do. Hallelujah! Trust.
It is in this Place of abiding that we can become open to and follow His leading in our lives. God always moves by His Spirit while one is in a peaceful state. It is in this continuing state, that we have peaceful assurance and His mind on things. Thus, we shall receive the answers we need.
Isaiah 26:3
Thou wilt keep him in perfect peace, whose mind is stayed on Thee: because he trusteth in Thee.
John 12:46
I am come a Light into the world, that whosoever believeth on Me should not abide in darkness.

Bible's meaning:
abide:" to stay, remain in a given place or state of expectancy; continue, dwell, endure; stand "
Webster Dictionary:
abide:" to stay, remain, reside, submit to "
abiding: "continuing without change, lasting, enduring "

John 15: 4 ~ 12
Abide in Me, and I in you. As the branch cannot bear fruit of itself, except it abide in the vine; no more can ye, except ye abide in Me.
I am The Vine, ye are the branches: He that abideth in Me, and I in him, the same bringeth forth much fruit: for without Me ye can do nothing.
If a man abide not in Me, he is cast forth as a branch, and is withered; and men gather them, and cast them into the fire, and they are burned.
If ye abide in Me, and My Words abide in you, ye shall ask what ye will, and it shall be done unto you.
Herein is My Father Glorified, that ye bear much fruit; so shall ye be My disciples. (followers)
As the Father hath loved Me, so have I loved you: continue ye in My love.
If ye keep My commandments, ye shall abide in My love; even as I have kept My Father's commandments, and abide in His love.
These things have I spoken unto you, that My Joy might remain in you, and that your joy might be full.
This is My commandment, That ye love one another, as I have loved you.