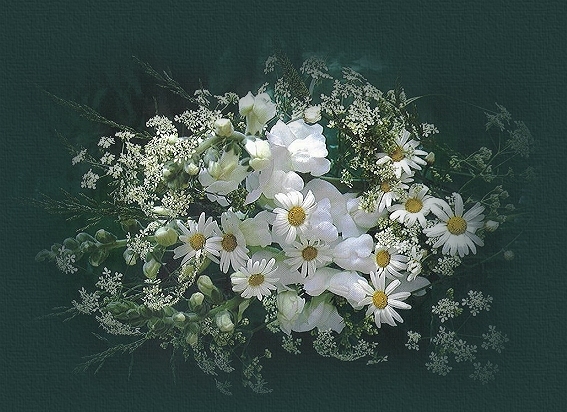 ' I AM With You '
Throughout the Bible, the Awesome Presence of God Almighty is demonstrated in a wide variety of ways.
Such is true of what He said to us about Him staying with us through all things we encounter and experience in this life.
Wherever we are, whatever we are doing, whomever we are around ~
Every person that knows Jesus Christ as their Saviour ~
has Him with them ~ ~ The Great I AM.
Isaiah 45: 18
For thus saith The Lord that created the Heavens;
God Himself that formed the earth and made it;
He hath established it, He created it not in vain, He formed it to be inhabited:
I AM The Lord; and there is none else.
Isaiah 46: 4
And even to your old age I AM He;
and even to hoar hairs will I carry you:
I have made, and I will bear; even I will carry, and will deliver you.

Genesis 15: 1 .....I AM thy shield, and thy exceeding great reward.
Exodus 3: 14 And God said unto Moses, I AM THAT I AM:
and He said, Thus shalt thou say unto the children of Israel,
I AM hath sent me unto you.
Exodus 8:.... I AM The Lord in the midst of the earth.
Exodus 15: 26 ... If thou wilt diligently hearken to the voice of The Lord thy God, and wilt do that which is right in His sight, and wilt give ear to His commandments, and keep all His statutes, I will put none of these diseases upon thee, which I have brought upon the Egyptians: for I AM The Lord that Healeth thee.
Exodus 31: 13 .... that ye may know that I AM The Lord that doth Sanctify you.
Song of Solomon 2: 1 I AM The Rose of Sharon, and The Lily of the Valleys.
Isaiah 41: 4 .... I The Lord, The First, and with The Last; I AM He.
Matthew 11: 29 Take My yoke upon you, and learn of Me; for I AM meek and lowly in heart: and ye shall find rest unto your souls.
John 6: 35 And Jesus said unto them, I AM The Bread of Life: he that cometh to Me shall never hunger; and he that believeth on Me shall never thirst.
John 8: 12 Then spake Jesus again unto them, saying, I AM The Light of the world: he that followeth Me shall not walk in darkness, but shall have The Light of Life.

John 10: 7, 9 and 11
Then said Jesus unto them again, Verily, verily, I say unto you, I AM The Door of the sheep.
I AM The Door: by Me if any man enter in, he shall be saved, and shall go in and out, and find pasture.
I AM The Good Shepherd: The Good Shepherd giveth His life for the sheep.
John 11: 25, 26 Jesus said unto her, I AM The Resurrection, and The Life: he that believeth in Me, though he were dead, yet shall he live: And whosoever liveth and believeth in Me shall never die. Believest thou this?
John 15: 1 Jesus said, I AM The True Vine, and My Father is The Husbandman.
John 8: 58 Jesus said unto them, Verily, verily, I say unto you, Before Abraham was, I AM.
John 5: 43, 44 (Jesus said) I AM come in My Father's Name, and ye receive Me not: if another shall come in his own name, him ye will receive. How can ye believe, which receive honour one of another, and seek not the honour that cometh from God only?
Revelation 1: 7, 8 Behold, He cometh with Clouds; and every eye shall see Him, and they also which pierced Him: and all kindreds of the earth shall wail because of Him. Even so, Amen.
I AM Alpha and Omega, The Beginning and The Ending, saith The Lord, which is, and which was, and which is to come, The Almighty.
Revelation 22: 14 ~ 17 (Jesus said) Blessed are they that do His commandments, that they may have right to the Tree of Life, and may enter in through the gates into The City. For without are dogs, and sorcerers, and whoremongers, and murderers, and idolaters, and whosoever loveth and maketh a lie.
I Jesus have sent Mine Angel to testify unto you these things in the churches.
I AM The Root and The Offspring of David, and The Bright and Morning Star.
And the Spirit and the bride say, Come. And let him that heareth say, Come. And let him that is athirst come. And whosoever will, let him take The Water of Life freely.

Revelation 2: 23
....and all the churches shall know that I AM He which searcheth the reins and hearts:
and I will give unto every one of you according to your works.
Matthew 28: 17 ~ 20
And when they saw Him, they worshipped Him: but some doubted.
And Jesus came and spake unto them, saying,
All power is given unto Me in Heaven and in earth.
Go ye therefore, and teach all nations,
baptizing them in the Name of The Father, and of the Son, and of the Holy Ghost:
Teaching them to observe all things whatsoever I have commanded you:
and, lo, I AM with you always, even unto the end of the world. Amen.
John 14: 1 ~ 3
Let not your heart be troubled: ye believe in God, believe also in Me.
In My Father's House are many mansions: if it were not so, I would have told you.
I go to prepare a place for you.
And if I go and prepare a place for you,
I will come again, and receive you unto Myself;
that where I AM, there ye may be also.
So Very Lovely Tin ~ Thank You For Sharing Your Fine Artistry
The Beautiful Inspirational Music Playing is Entitled,
I'll Walk With God