~ ~ Nostalgia And Woe! ~ ~

(Caps are used in some instances for Divine emphasis)
Today, it's commonplace for perverted judgment to proceed forth from those in and out of 'the church'. Such is the day our Lord prophesied of in multitudes of Scriptures long, long ago. He said evil will be called good, and good shall be called evil. He also said that fleshly appetites and sin would be chosen rather than being followers of Christ's teachings. One has only to read The Bible to learn what happens to people who make such choices. God's true preachers will give us the whole Counsel of God, feeding and watching over the sheep.
Jeremiah 23: 1 and 4
Woe be unto the pastors that destroy and scatter the sheep of My pasture! saith The Lord. I will set up shepherds over them which shall feed them: and they shall fear no more, nor be dismayed, neither shall they be lacking, saith The Lord.
God gave us His Word to live our lives by. To refuse to believe in God and His Word is unwise and extremely costly to us and others. To feel we are 'good people' by going about seeking to establish our 'own good person persona' with choices and conduct that bespeak such, is nothing less than self-exaltation. Any 'righteousness' or 'good' any of us possess is through the working of His Holy Spirit in our heart and life. Anything less than coming through the precious Blood of Jesus Christ embracing His teachings, is unacceptable with God.
Isaiah 64: 6
But we are all as an unclean thing, and all our righteousnesses are as filthy rags; and we all do fade as a leaf; and our iniquities, like the Wind, have taken us away.
Today, it is deemed 'intelligent, fashionable and normal' to leave God out of the equation. To denounce God in self-exalting prideful unbelief and defiance will surely reap its due.
Psalms 14: 1 ~ 4
The fool hath said in his heart, There is no God. They are corrupt, they have done abominable works, there is none that doeth good.
The Lord looked down from Heaven upon the children of men, to see if there were any that did understand, and seek God.
They are all gone aside, they are all together become filthy: there is none that doeth good, no, not one.
Have all the workers of iniquity no knowledge? who eat up My people as they eat bread, and call not upon The Lord.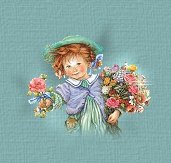 Throughout these many years, I've seen a growing trend in and out of the church. Like a cancer, it eats away on the morality of society as a whole. There is a lightness of attitude toward God and The Bible. Lukewarmness and compromise, caring more what people think than caring after their souls, has taken over many pulpits, homes and workplaces. Lack of devotion to God in a personal abiding daily 'relationship' is passing away more and more.
Lack of knowledge of God's feelings in His Word, produces many sins in one's lifestyle. And the 'world' talks about denial?
After awhile, even those who once experienced the Presence of God in reality, fall away preferring momentary, earthly pleasures that never satisfy.
Matthew 23: 25 ~ 28
Woe unto you, scribes and Pharisees, hypocrites! for ye make clean the outside of the cup and of the platter, but within they are full of extortion and excess. Thou blind Pharisee, cleanse first that which is within the cup and platter, that the outside of them may be clean also.
Woe unto you, scribes and Pharisees, hypocrites! for ye are like unto whited sepulchres, which indeed appear beautiful outward, but are within full of dead men's bones, and of all uncleanness. Even so ye also outwardly appear righteous unto men, but within ye are full of hypocrisy and iniquity.
It's an easy thing to do, .. to not believe that God really exists when we don't read His Word each day. Faith comes by His Word to us. Too, it has come to be the convenient (for a time) thing to do with folks who want what they want as they want it without any rule over them.
After awhile, everything here is tantamount and God and His Word is sluffed off as not real and immaterial. Of course, that lasts as long as we let it only to see Him when our last breath goes. So, who ran from God anyway? He said that every eye would see Him, every knee would bow to Him, and every tongue would confess that Jesus Christ is Lord. (whether one believes or disbelieves...it is a sure deal)
Isaiah 29: 15, 16
Woe unto them that seek deep to hide their counsel from The Lord, and their works are in the dark, and they say, Who seeth us? and who knoweth us? Surely your turning of things upside down shall be esteemed as the potter's clay: for shall the work say of Him that made it, He made me not? or shall the thing framed say of Him that framed it, He had no understanding?
God Himself knowing that we would all be 'put to the test' of where our heart is and just how much, points the way in His Word.
God Himself knowing the power of 'spoken and written words' that influence man to or away from Himself, provided His Word to protect us and guide us. Love's provision to us.
Whether He rejoices or grieves over the choices He sees man make, the choice is personal, dictated by our own heart condition.
With God ~ sin is sin and there is no degree of sin.
Revelation 21: 6 ~ 8
And He said unto me, It is done. I AM Alpha and Omega, The Beginning and The End. I will give unto him that is athirst of The Fountain of The Water of Life freely. He that overcometh shall inherit all things; and I will be his God, and he shall be My son.
But the fearful, and unbelieving, and abominable, and murderers, and whoremongers, and sorcerers, and idolaters, and all liars, shall have their part in The Lake which burneth with Fire and Brimstone: which is the second death.
He hates and is grieved daily by all sin. Does He 'impose His Divine Goodness and Will' upon us? Not at all, though many a time we all have or do cause Him pain. He doesn't coerce, intimidate, interfere, or throw a fit at what He witnesses with any one of us.
What does He do? He believes in us. So much, that He 'let' His own Son, who was perfect, suffer, be rejected and crucified by lying, jealous charges against Him. Perverted judgment against Him prevailed as part of God's plan for you and I.
What does He do? He stands there in the shadow of our lives, from conception in our mother's womb, throughout our life unto death's door when we take our last breath. He never stops believing in us to choose Him, His ways.
Who better...to validate their words, let influence and control us than God, our Creator and Jesus, our Savior?
Who better...to live our life around?
What better...than to be 'impacted to loving action' by His Words to our hearts?
Isaiah 5:15 ~ 25
" And the mean man shall be brought down, and the mighty man shall be humbled, and the eyes of the lofty shall be humbled: But The Lord of Hosts shall be exalted in Judgment, and God that is Holy shall be Sanctified in righteousness. Then shall the lambs feed after their manner, and the waste places of the fat ones shall strangers eat.
Woe unto them that draw iniquity with cords of vanity, and sin as it were with a cart rope: That say, Let Him make speed, and hasten His work, that we may see it: and let The Counsel of The Holy One of Israel draw nigh and come, that we may know it!
Woe unto them that call evil good, and good evil; that put darkness for Light, and Light for darkness; that put bitter for sweet, and sweet for bitter!
Woe unto them that are wise in their own eyes, and prudent in their own sight!
Woe unto them that are mighty to drink wine, and men of strength to mingle strong drink: Which justify the wicked for reward, and take away the righteousness of the righteous from him!
Therefore as the fire devoureth the stubble, and the flame consumeth the chaff, so their root shall be as rottenness, and their blossom shall go up as dust: because they have cast away The Law of The Lord of Hosts, and despised The Word of The Holy One of Israel.
Therefore is the Anger of The Lord kindled against His people, and He hath stretched forth His hand against them, and hath smitten them: and the hills did tremble, and their carcases were torn in the midst of the streets. For all this His anger is not turned away, but His hand is stretched out still.

Titus 2: 1 ~ 8
But speak thou the things which become sound doctrine:
That the aged men be sober, grave, temperate, sound in faith, in charity, in patience.
The aged women likewise, that they be in behavior as becometh holiness,
not false accusers, not given to much wine, teachers of good things;
That they may teach the young women to be
sober, to love their husbands, to love their children,
To be discreet, chaste, keepers at home, good, obedient to their own husbands,
that The Word of God be not blasphemed.
Young men likewise exhort to be sober minded.
In all things shewing thyself a pattern of good works:
in doctrine showing uncorruptness, gravity, sincerity,
Sound speech, that cannot be condemned;
that he that is of the contrary part may be ashamed,
having no evil thing to say of you.


Ephesians 6: 6 ~ 8
..." Not with eye service, as men pleasers; but as the servants of Christ, doing the will of God from the heart; With good will doing service, as to The Lord, and not to men: Knowing that whatsoever good thing any man doeth, the same shall he receive of The Lord, whether he be bond or free.
2 Corinthians 10:12
For we dare not make ourselves of the number, or compare ourselves with some that commend (praise, exalt) themselves: but they measuring themselves by themselves, and comparing themselves among themselves, are not wise.
2 Timothy 3: 1 ~ 17
This know also, that in The Last Days perilous times shall come.
For men shall be lovers of their own selves, covetous, boasters, proud, blasphemers, disobedient to parents, unthankful, unholy,
Without natural affection, truce breakers, false accusers, incontinent, fierce, despisers of those that are good,
Traitors, heady, high-minded, lovers of pleasures more than lovers of God;
Having a form of godliness, but denying the Power thereof: from such turn away.
For of this sort are they which creep into houses, and lead captive silly women laden with sins, led away with divers lusts, Ever learning, and never able to come to the knowledge of The Truth.
Now as Jannes and Jambres withstood Moses, so do these also resist The Truth: men of corrupt minds, reprobate concerning the faith.
But they shall proceed no further: for their folly shall be manifest unto all men, as theirs also was.
But thou hast fully known my doctrine, manner of life, purpose, faith, long-suffering, charity, patience, persecutions, afflictions, which came unto me at Antioch, at Iconium, at Lystra; what persecutions I endured: but out of them all The Lord delivered me. Yea, and all that will live godly in Christ Jesus shall suffer persecution. But evil men and seducers shall wax worse and worse, deceiving, and being deceived.
But continue thou in the things which thou hast learned and hast been assured of, knowing of Whom thou hast learned them;
And that from a child thou hast known The Holy Scriptures, which are able to make thee wise unto Salvation through faith which is in Christ Jesus.
All Scripture is given by inspiration of God, and is profitable for doctrine, for reproof, for correction, for instruction in righteousness: That the man of God may be perfect, thoroughly furnished unto all good works.
Isaiah 3: 9 ~ 11
The shew of their countenance doth witness against them; and they declare their sin as Sodom, they hide it not.
Woe unto their soul! for they have rewarded evil unto themselves. Say ye to the righteous, that it shall be well with him: for they shall eat the fruit of their doings.
Woe unto the wicked! it shall be ill with him: for the reward of his hands shall be given him.
Matthew 18: 6, 7
(Jesus said)
But whoso shall offend one of these little ones which believe in Me, it were better for him that a millstone were hanged about his neck, and that he were drowned in the depth of the Sea.
Woe unto the world because of offences! for it must needs be that offences come; but woe to that man by whom the offence cometh!
Isaiah 33: 1, 14 ~ 17
Woe to thee that spoilest, and thou wast not spoiled; and dealest treacherously, and they dealt not treacherously with thee! when thou shalt cease to spoil, thou shalt be spoiled; and when thou shalt make an end to deal treacherously, they shall deal treacherously with thee.
.. The sinners in Zion are afraid; fearfulness hath surprised the hypocrites.
Who among us shall dwell with the devouring fire? Who among us shall dwell with everlasting burnings?
He that walketh Righteously, and speaketh uprightly; he that despiseth the gain of oppressions, that shaketh his hands from holding of bribes, that stoppeth his ears from hearing of blood, and shutteth his eyes from seeing evil; He shall dwell on High: his place of defence shall be the munitions of rocks: bread shall be given him; his waters shall be sure.
Thine eyes shall see The King in His Beauty:
they shall behold The Land that is very far off.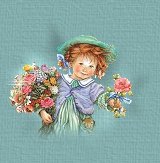 The Touching Top Portrait is Entitled, Cherished Moments
It is © Copyrighted and Used With Permission Only By The Artist,
Greg Olsen
This Pretty Graphic Set I Used To Create This Page is Courtesy of