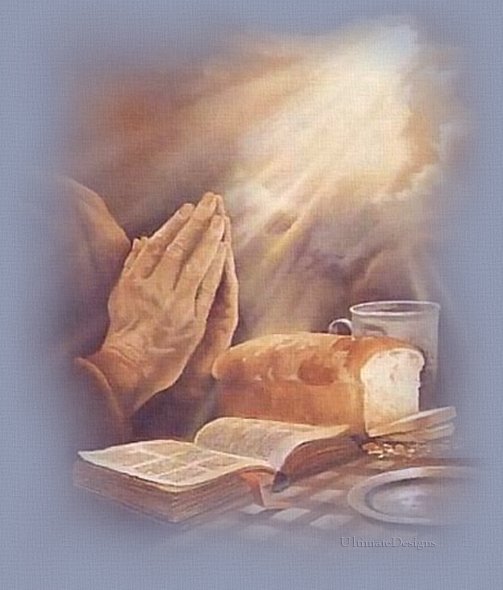 ~ Mercy And Truth Embraced ~

(words are capitalized to emphasize The Divinity of God)

John 8: 31, 32
Then said Jesus to those Jews which believed on Him,
If ye continue in My Word, then are ye My disciples indeed;
And ye shall know The Truth, and The Truth shall make you free.
Proverbs 21: 21
He that followeth after righteousness and mercy
findeth life, righteousness, and honour.
Micah 6: 8
He hath shewed thee, O man, what is good;
and what doth The Lord require of thee,
but to do justly, and to love mercy, and to walk humbly with thy God?
James 3: 13 ~ 18
Who is a wise man and endued with knowledge among you?
let him shew out of a good conversation
his works with meekness of wisdom.
But if ye have bitter envying and strife in your hearts,
glory not, and lie not against the truth.
This wisdom descendeth not from above,
but is earthly, sensual, devilish.
For where envying and strife is,
there is confusion and every evil work.
But the wisdom that is from above is
first pure, then peaceable, gentle,
and easy to be intreated, full of mercy and good fruits,
without partiality, and without hypocrisy.
And the fruit of righteousness is sown
in peace of them that make peace.
Psalms 25: 8 ~ 10
Good and upright is The Lord:
therefore will He teach sinners in The Way.
The meek will He guide in Judgment:
and the meek will He teach His way.
All the paths of The Lord are mercy and truth
unto such as keep His Covenant and His Testimonies.
Psalms 85: 8 ~ 13
I will hear what God The Lord will speak:
for He will speak peace unto His people, and to His saints:
but let them not turn again to folly.
Surely His Salvation is near them that fear Him;
that Glory may dwell in our land.
Mercy and Truth are met together;
Righteousness and Peace have kissed each other.
Truth shall spring out of the earth;
and Righteousness shall look down from Heaven.
Yea, The Lord shall give that which is good;
and our land shall yield her increase.
Righteousness shall go before Him;
and shall set us in the way of His steps.
James 2: 13
For he shall have Judgment without mercy,
that hath shewed no mercy;
and mercy rejoiceth against Judgment.
Matthew 5: 7
Blessed are the merciful: for they shall obtain mercy.
Psalms 57: 2, 3
I will cry unto God Most High;
unto God that performeth all things for me.
He shall send from Heaven,
and save me from the reproach of him that would swallow me up.
God shall send forth His mercy and His truth.
Proverbs 3: 1 ~ 7
My son, forget not My Law;
but let thine heart keep My Commandments:
For length of days, and long life, and peace,
shall they add to thee.
Let not mercy and truth forsake thee:
bind them about thy neck;
write them upon the table of thine heart:
So shalt thou find favour and good understanding
in the sight of God and man.
Trust in The Lord with all thine heart;
and lean not unto thine own understanding.
In all thy ways acknowledge Him,
and He shall direct thy paths.
Be not wise in thine own eyes:
Fear The Lord, and depart from evil.
1 Chronicles 16: 23 ~ 27, 29 ~ 31, 34
Sing unto The Lord, all the earth;
Show forth from day to day His Salvation.
Declare (speak about) His Glory among the heathen;
His marvellous works among all nations (people).
For Great is The Lord,
and greatly to be praised:
He also is to be feared above all gods.
For all the gods of the people are idols:
But The Lord made the Heavens.
Glory and Honor are in His Presence;
Strength and Gladness are in His Place.
Give unto The Lord the Glory due His Name:
bring an offering, and come before Him:
Worship The Lord in the Beauty of holiness;
Fear before Him, all the earth:
the world also shall be stable, that it be not moved.
Let the Heavens be glad, and let the earth rejoice:
and let men say among the people,
The Lord Reigneth.
O Give Thanks unto The Lord; for He is good;
for His Mercy endureth Forever.
Proverbs 14: 22, 31
Do they not err that devise evil?
But mercy and truth shall be unto them that devise good.
He that oppresseth the poor reproacheth his Maker:
But He that honoureth Him hath mercy on the poor.
Proverbs 16: 5, 6
Every one that is proud in heart
is an abomination to The Lord:
though hand join in hand, he shall not be unpunished.
By mercy and truth sin in purged: And
by the fear of The Lord men depart from evil.
Jude 1: 14 ~ 23
....Look, The Lord cometh with ten thousands of His saints,
to Execute Judgment on all,
and to convince all that are ungodly among them
of all their ungodly deeds which they have ungodly committed,
and of all their hard speeches which ungodly people
have spoken against Him.
These are murmurers, complainers,
walking after their own lusts; and their mouth speaketh great swelling words,
having men's persons in admiration because of advantage.
But, beloved, remember ye the words which were spoken before
of the Apostles of our Lord Jesus Christ;
How that they told you there should be mockers in The Last Time,
Who should walk after their own ungodly lusts.
These be they who separate themselves, sensual, having not The Spirit.
But ye, beloved, building up yourselves on your most Holy Faith,
praying in The Holy Ghost,
keep yourselves in the love of God,
Looking for the mercy of our Lord Jesus Christ Unto Eternal Life.
And of some have compassion, making a difference:
And others save with fear, pulling them out of the fire;
hating even the garment spotted by the flesh.
Psalms 23: 6
Surely goodness and mercy
shall follow me all the days of my life:
and I will dwell in the house of The Lord Forever.
Psalms 33: 18 ~ 21
Behold, the Eye of The Lord is upon them that fear Him,
Upon them that hope in His mercy;
To deliver their soul from death,
And to keep them alive in famine.
Our soul waiteth for The Lord:
He is our help and our Shield.
For our heart shall rejoice in Him,
Because we have trusted in His Holy Name.
Proverbs 28: 13, 14
He that covereth his sins shall not prosper:
but whoso confesseth and forsaketh them shall have mercy.
Happy is the man that feareth always;
But he that hardeneth his heart shall fall into mischief.
Hosea 10: 12
Sow to yourselves in righteousness,
reap in mercy;
break up your fallow ground:
For it is time to seek The Lord,
'til He come and rain Righteousness upon you.
Luke 1: 49, 50
For He that is Mighty has done to me great things;
And Holy is His Name.
And His mercy is upon them that fear Him, from generation to generation.
Hebrews 4: 16
Let us therefore come boldly unto The Throne of Grace,
that we may obtain mercy, and find Grace to help in time of need.
Proverbs 21: 21
He that followeth after righteousness and mercy
findeth life, righteousness, and honour.
Shalom dear heart.
I trust you've enjoyed this journey with Father God and me


Thank You Emma, For Sharing Your Fine Artistry
The Beautiful Music Playing Today is Entitled,
That's All That Matters