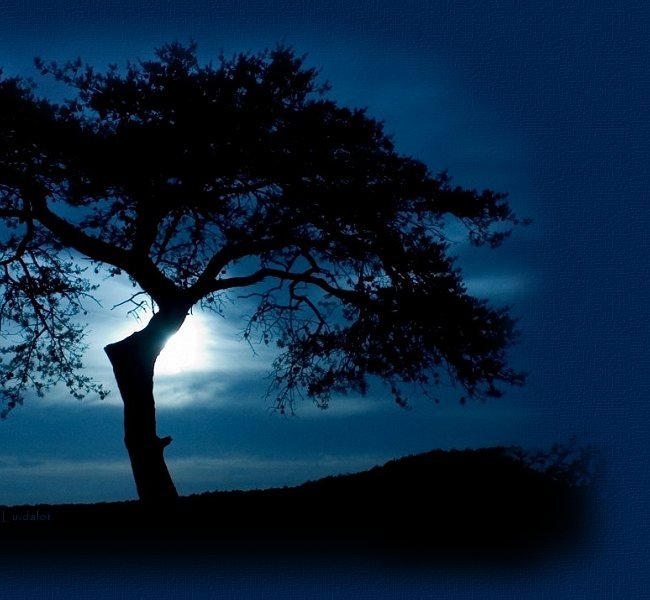 BEING BLESSED
Who doesn't want to be and feel blessed in their life here on earth?
Sometimes, people think about this; other times .. just trod along with the cares of the day, with no thought of 'I am blessed!' in their mind.
Being focused 'in the moment' on details of one's daily personal agenda, with no thought that all this 'stuff' we strive for here....is...only Temporary and isn't worth letting it monopolize our thinking, feelings and time.
Wisdom has it that we each should put major emphasis on major things; minor emphasis on minor things.
Clear insight illuminates us to the fact that 'this too shall pass' and God and me are Forever.
There's much more to everything than what we see.
I speak of considering our own Eternal abode.
Today, I ask you....how much emphasis and planning are you placing upon where you will experience Eternity?
Are you building your life for God's approval and acceptance?
Are you seeking after His enjoyment and praise of you?
Are you following Christ's guidance to you in The Bible?
We'll all see Him eye-to-eye one day.
We'll all give Him answer for what we've done with our life on earth.
We'll all be measured by His Word as to whether we've done what He wanted or not, :
John 12: 48 ~ 50
Jesus said:
" He that rejecteth Me, and receiveth not My words, hath one that Judgeth him:
The Word that I have spoken, the same shall Judge him in the Last Day.
For I have not spoken of Myself; but The Father which sent Me,
He gave Me a Commandment, what I should say, and what I should speak.
And I know that His Commandment is Life Everlasting:
whatsoever I speak therefore,
even as the Father said unto Me, so I speak. "
We'll all give Him answer for what we've chosen to believe ... or not believe. For sure, our belief system controls our choices.
We'll all go to Heaven or Hell, whether we choose to 'think so', 'believe so'...or not. God said it; that settles it.
We each choose where ~ governed by the choices we've made.
We each will experience the joy or agony of our own Eternal abode. It is our call.
We each exercise our own free will each day we breathe God's good air.
We each depend on our vital organs to work in harmony with one another so we will have healthy body functioning. GOD did this miracle of life!
We are each born into this life. And, we shall each die somehow...one day.
No exceptions. This, we all have in common.
It can happen suddenly or over a period of time that we exit this world. Be ready.
So where do the blessings come in you may be thinking. :)
God's Promises to all....are conditional.
None of us can do what God says is wrong and have it turn out right. And of course, we cannot expect His approval and blessing on what He has said don't about. This is actually for our protection. Life is a journey of live and learn for us all, if we just will. Love calls us to be a joy to He Who paid such a heavy price for us to have happiness and His blessings on us.
It is ludicrous to think we can live as a 'god' unto our self in pride and self-exaltation. We are directed and warned in the Scriptures that we are not to prefer whomever or whatever...at His cost...shoving Him aside for it.
Also, it is Divine Wisdom to guard our self against 'every wind of doctrine' that 'calls us away from Christ and His Sound teachings' unto the philosophies and ways of 'this' world.
I've often thought, 'If I went through what He did and brought forth what He did from Father God to folks that 'didn't want to hear it' and who 'didn't believe He was God's Own and marked Him off'....How it must hurt.....His heart as He watches and listens to humanity in this world.'
He paid the ultimate price to favor us with His Divinity walking this earth, all the while bringing us the Viewpoint of God Almighty, our Creator. Wow...heavy isn't it.

Another thought? How so many folks want consideration for 'what they want' and 'what they feel', while dismissing what it is that God wants.
Saint and sinner alike. Hmmm...
It's just a matter of time that the rubber will hit the road in such lifestyles, and real hurting will be experienced. When that happens, it is actually a very creative moment. I myself know very well, time and time again throughout the years and various circumstances, that if we hurt bad enough, we avail our will, time, mind and heart to whatever God Himself wants to do to and through us. We seek out His Word soaking up His Word more, for comfort, guidance, protection, and seeing new Divine truths.
Changes come forth INside before they are seen on the outside and between people. (remember that now...chuckles...as you are praying for lost unbelievers to come into God's fold)
The thing we can each find out is that God Himself has all the answers we need in His Word. He knows; He understands; He cares for all.
His Word is not only Spirit, but it is Light and a mirror causing us to see ourself as He does. What a school house of Knowledge..the Bible!
Many things can't change until we change. Note: We are not here to change others. We have a full time job to change our self in communion with God and His Spirit workings. Nonetheless, we 'can' live in such a way that Inspires others. Christianity isn't just 'words'....it is indeed a Reflection of how close we are to The Master's Heartbeat. Blessings?
In every area that we embrace God's Biblical direction by doing it, we walk Onto His Road of Divine Blessing.

He knows if we've come to terms with our 'me, my and I' and if we are taking our 'self' by the scruff of the neck by bowing down to Him.
He knows if we are self-willed and stubborn to a fault, holding onto our own will at any cost.
He doesn't strong-arm us to make us choose Him so we'll follow Christ's teachings.
He is The One Who Knows 'where' our 'heart and mind are fixed for Eternity'...If we 'Validate His' Feelings more than ours or others. :)
He has given us all the right to choose by our own free will. Even if we do wrong, He doesn't violate our free will..He can't.
He is believing in us to be Wise into Eternity.
Where...is...our heart?
With this foundation laid, let's walk together through some Scriptures on this subject of being Blessed of The Lord.

Psalms 65: 4, 5
Blessed is the man whom Thou choosest,
and causest to Approach unto Thee,
that he may dwell In Thy Courts:
we shall be Satisfied with the Goodness of Thy house,
even of Thy Holy Temple.
By terrible things in Righteousness wilt Thou answer us,
O God of our Salvation;
Who art The Confidence of all the ends of the earth, ..."
Psalms 1: 1 ~ 4
Blessed is the man that walketh not in the counsel of the ungodly, nor standeth in the way of sinners, nor sitteth in the seat of the scornful.
But his delight is in The Law of The Lord; and in His Law doth he meditate (think on) day and night.
And he shall be like a tree planted by the Rivers of water, that bringeth forth his fruit in his season; his leaf also shall not wither; and whatsoever he doeth shall prosper. The ungodly are not so: but are like the chaff which the wind driveth away.
Psalms 84: 5
Blessed is the man whose Strength is in Thee; in whose heart are the ways of them.
Psalms 112: 1 ~ 7
...Blessed is the man that Feareth The Lord, that Delighteth greatly In His Commandments.
His seed (children) shall be mighty upon earth: the generation of the Upright shall be Blessed.
Wealth and riches shall be in his house: and his Righteousness endureth Forever.
Unto the Upright there Ariseth Light in the darkness: He is Gracious, and full of Compassion, and Righteous.
A good man Sheweth Favour, and lendeth: he will guide his affairs with Discretion.
Surely he shall not be moved Forever: the Righteous shall be in Everlasting remembrance.
He shall Not be Afraid of evil tidings: his Heart is Fixed, Trusting In The Lord.
Psalms 94: 12 ~ 15
Blessed is the man whom Thou chastenest, O Lord, and teachest him out of Thy Law;
That Thou mayest give him Rest from the days of adversity, until the pit be digged for the wicked.
For The Lord will not cast off His people, neither will He forsake His Inheritance.
But Judgment shall return unto Righteousness: and all the Upright in heart shall follow It.
Psalms 32: 1, 2
Blessed is he whose transgression is forgiven, whose sin is covered.
Blessed is the man unto whom The Lord imputeth not iniquity, and in whose spirit there is no guile.
2 Corinthians 1: 3 ~ 5
Blessed be God, even the Father of our Lord Jesus Christ, the Father of mercies, and the God of all comfort; Who comforteth us in all our tribulation, that we may be able to comfort them which are in any trouble, by the comfort wherewith we ourselves are comforted of God.
For as the sufferings of Christ abound in us, so our consolation also aboundeth by Christ.
Psalms 34: 6 ~ 9
This poor man cried, and The Lord heard him, and saved him out of all his troubles.
The Angel of The Lord encampeth round about them that fear Him, and delivereth them.
O taste and see that The Lord is good: blessed is the man that trusteth in Him.
O fear The Lord, ye His saints: for there is no want to them that fear Him.
Isaiah 56: 1, 2
Thus saith The Lord, Keep ye Judgment, and do Justice: for My Salvation is near to come, and My Righteousness to be Revealed.
Blessed is the man that doeth this, and the son of man that layeth hold on it; ...and keepeth his hand from doing any evil.
Jeremiah 17: 7, 8
Blessed is the man that Trusteth in The Lord, and whose Hope The Lord is.
For he shall be as a tree planted by the waters, and that spreadeth out her roots by the River, and shall not see when heat cometh, but her leaf shall be green; and shall not be careful in the year of drought, Neither shall Cease from Yielding Fruit.
Romans 4: 7, 8
.. Blessed are they whose iniquities are forgiven, and whose sins are covered.
Blessed is the man to whom The Lord will not impute sin.
Ephesians 1: 3 ~ 8
Blessed be The God and Father of our Lord Jesus Christ, who hath Blessed us with all Spiritual blessings in Heavenly places in Christ:
According as He hath chosen us in Him before the foundation of the world, that we should be Holy and without blame before Him in love:
Having predestinated us unto the adoption of children by Jesus Christ to Himself, according to the good pleasure of His will,
To the praise of the Glory of His Grace, wherein He hath made us accepted in the beloved.
In whom we have Redemption through His Blood, the Forgiveness of sins, according to the riches of His Grace; Wherein He hath abounded toward us in all Wisdom and Prudence;...
James 1: 12
Blessed is the man that endureth temptation: for when he is tried, he shall receive The Crown of Life, which The Lord hath promised to them that love Him.
1 Peter 3: 8 ~ 13
Finally, be ye all of one mind, having compassion one of another, love as brethren, be pitiful, be courteous: Not rendering evil for evil, or railing for railing: but contrariwise blessing; knowing that ye are thereunto called, that ye should inherit a blessing.
For he that will love life, and see good days, let him refrain his tongue from evil, and his lips that they speak no guile:
Let him shun (refuse) evil, and do good; let him seek peace, and ensue it.
For The Eyes of The Lord are over the righteous, and His ears are open unto their prayers: but the face of The Lord is against them that do evil.
And who is he that will harm you, if ye be followers of that which is good?
Revelation 14: 13
And I heard a voice from Heaven saying unto me, Write, Blessed are the dead which die in The Lord from henceforth: Yea, saith The Spirit, that they may rest from their labours; and their works do follow them.
Revelation 22: 13 ~ 17
I AM Alpha and Omega, The Beginning and The End, The First and The Last.
Blessed are they that do His Commandments, that they may have Right to The Tree of Life, and may Enter in through The Gates into The City.
For without are dogs, and sorcerers, and whoremongers, and murderers, and idolaters, and whosoever loveth and maketh a lie.
I Jesus have sent Mine Angel to testify unto you these things in the churches.
I AM The Root and The Offspring of David, and The Bright and Morning Star.
And The Spirit and The Bride say, Come. And let him that heareth say, Come. And let him that is athirst come. And whosoever will, let him take The Water of Life freely.
Look up dear hearts and be blessed of The Lord day by day as you 'follow Him'.

Sooo Lovely A Set ~ Thank You, Amy For Sharing Your Fine Artistry
The Beautiful Music Playing Today is Entitled, Wings of Love