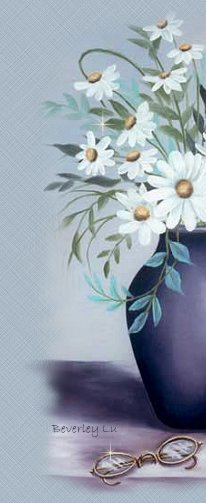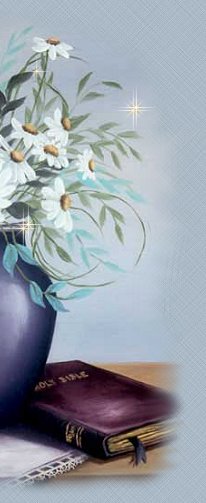 ' An Attitude.....Of Gratitude! '

Every day is a brand new day. Yesterday is gone, and tomorrow may not come. Yesterday and all that was said, felt and happened in it, is gone forevermore. We cannot relive it nor change it; it is done with. Today, we can be and do what He would have us to, enjoying and seizing the moments. Today, although we may feel the effects of yesterday yea or nay, it IS past. We cannot change the past; we can change the now and our future, if we will. How we think comes into play here.
Our thoughts affect our emotions; our emotions affect our over-all well-being and health. Guard your mind, choosing .... your thoughts well. Choose your self-dialogue positively in Christ's way of loving..........unconditional.
To enjoy the present day, the people with whom we interact, and the experiences to be gained by it, we must 'let go' of the past. If something is in need of repentance, do it at once. Then lay at the feet of Jesus the things that would cause you to feel guilt, fear, torment of mind and unrest in your soul. We cannot enjoy this day, nor go forth into new beginnings of brighter tomorrows if we don't just take the lessons we can learn from the past and go forward with God as a better person. This day!
Once we repent, we turn around and do the opposite. We are sincere with God in our relationship with Him. God forgives us; we must also forgive our self for having clay feet and not being flawless human beings roaming around down here on planet earth. There are times, that no one is exempt from having to do this. Thus done, one is free to breathe the fresh air, smell the flowers, see and feel the good that God wants them to each day. Also, to feel His Divine Love upon us and a Blessed Assurance that we are not alone; that God cares; He feels us; He sees and hears and truly understands us; He IS there for us any hour of any day. He is just like that! And always, as any earth parent, our Heavenly Father wants His children happy and at peace within and among others. Enjoy the journey!! Seize the precious moments, being, saying and doing beautiful things. When you are gone, someone will draw on those happy moments in their memories of you. Hallelujah!
Remember dear heart, we must not be giving our self over into what is not UPbeat, nurturing, and promoting happiness......starting, in our mind.
Philippians 4:8 says, (paraphrased) 'What do (should) you think on? THINK ON what is good, lovely, pure, honest, of good report...'. There is a whole picture here to see. Tunnel vision all around self doesn't cut it! In fact, that is a great way to miss out on the good God is sending your way through people and things and experience, each new day.
Our days on earth (however fleeting they may be) are temporary, and will one day be gone from each of us. As sure as there was a time God brought us each into this world, there is also a time....(Ecclesiastes 3, see) that He shall surely take us out. Not a soul could stop us from coming forth when it was our time to be born. Not a soul can stop us from leaving this earth when it is our time to die. In each of these cases of coming and going, our part was/is.....to 'be ready'!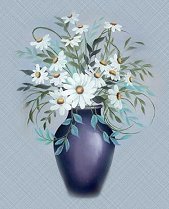 Ecclesiastes 3: 1, 2
" To every thing there is a season, (time) and a time to every purpose under The Heaven:
A time to be born, and a time to die; ..."

Proverbs 30: 4 ~ 9
" Who hath ascended up into Heaven, or descended?
Who hath gathered the Wind in His fists?
Who hath bound the Waters in a garment?
Who hath Established all the ends of the Earth?
What is His Name, and what is His Son's name, † if thou canst tell?
Every Word of God is pure:
He is a Shield unto them that put their trust in Him.
Add thou not unto His words, lest He reprove thee, and thou be found a liar.
Two things have I required of Thee; deny me them not before I die:
Remove far from me vanity and lies:
give me neither poverty nor riches; feed me with food convenient for me:
Lest I be full, and deny Thee, and say, Who IS The Lord?
or lest I be poor, and steal, and take The Name of my God in vain."
Fretting, worrying, doubting, grumbling, fussing and struggling are nothing more than tools the devil (enemy of our souls) uses .... to rob us of enjoying the people and things of each day. These are 'fruits of self'.
What we do today is what will go into our tomorrows as a memory lived, experienced and felt. What is it that you want to have in your tomorrows? Where is your heart? What really matters the most to you .... when you breathe your last breath? All things are passing. What concerned you several weeks ago, most of the time, is not only gone, but forgotten. So, waste not want not.
It is what you think like that will govern whether you are close to God or away from Him. Yes, how we view something, or someone, is what we shall go into action being like with such things and people; and what we view something like, is what we'll do. As the Scripture says, '......as a man thinketh in his heart, so is he.'
Since all things and all people are passing and temporary, doesn't it make sense that we all do our self the great good of (as the song says that is playing) counting our blessings we already have?
Look for the silver lining! It is always there. We are Blessed of The Lord Himself....in so very many ways. And this, is what we should think on, should the temptation be there to dwell on evil, bad or what troubles the spirit and hurts the heart. If you take a large piece of ledger size paper and make two columns, with one entitled 'Blessings ~ The Good' and the other entitled, 'Troubling things ~ Curses', you'll be absolutely amazed at what gifts God has placed in your precious life. Hallelujah!



In closing, enjoy the journey!
Isaiah 30: 18, 19
" And therefore will The Lord wait,
that He may be Gracious unto you,
and therefore will He be exalted,
that He may have Mercy upon you:
for The Lord is a God of Judgment:
Blessed are all they that wait for Him.
For the people shall dwell in Zion at Jerusalem:
thou shalt weep no more:
He will be very Gracious unto thee at the voice of thy cry;
when He shall hear it, He will answer thee. "


Jeremiah 17: 7, 8
" Blessed is the man that Trusteth in The Lord, and whose hope The Lord is.
For he shall be as a tree planted by the waters,
and that spreadeth out her roots by the river,
and shall not see when heat cometh,
but her leaf shall be green;
and shall not be careful in the year of drought, neither shall cease from yielding fruit. "


Thank You Both So Very Much!
The Script Used For the Daisy is Courtesy of
Altan
The Pretty Oldie Music Playing Today is Entitled, Look For The Silver Lining