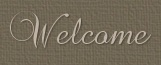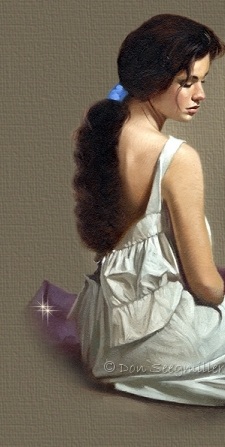 At some time or another, we all experience the pangs, sorrow and remoteness of feeling alone, i.e. loneliness.
One can even be in the midst of a gathering of people, yet, find that they are feeling all alone.
Like anything we experience in this life, God has a plan.
God has made provision for us through such times and circumstance.
This message is meant to uplift, strengthen, comfort and encourage those who know such times.
Whether one is isolated through health reasons;
separated and panged by the death of a loved one, or alienated from someone,
to those who know God through their relationship with Jesus Christ,
you are not alone, though you may feel you are at times.
God is The Great I AM!
Whether you are on this earth or in Eternity, Jesus promised you as His Beloved child,
'I will never leave you nor forsake you. I shall be with you always, even unto the end.'
And, God keeps each and every one of His promises.
He doesn't play mind games with us;
He doesn't say one thing and do another;
He isn't here today and gone tomorrow.
He doesn't mess around and play with our emotions.
He ~ ~ is Love personified!
He ~ ~ is Faithful and True!
So with these uplifting thoughts in mind,
let's take a bit of a journey through some Scriptures God has given us
for just such times as these..

Jesus said in Matthew 5: 3, 4:
Blessed are the poor in spirit: for theirs is The Kingdom of Heaven.
Blessed are they that mourn: for they shall be comforted.

And, John 14: 18
I will not leave you comfortless: I will come to you.

And in 2 Corinthians 1: 3 ~ 5 Paul said:
Blessed be God, even The Father of our Lord Jesus Christ,
The Father of Mercies, and The God of all Comfort;
Who Comforteth us in all our tribulation,
that we may be able to comfort them which are in any trouble,
by The comfort wherewith we ourselves are Comforted of God.
For as the sufferings of Christ abound in us, so our consolation also aboundeth by Christ.

2 Corinthians 7: 6
Nevertheless God, that Comforteth those that are cast down,.....

Remember, feelings come and feelings go. They can have you up one moment or one day, and down the next.
Everything and everyone we deal with in this life is temporary. When we keep this in mind, we think on God's Loving Care over us.
And, we know we are not alone and the Sunshine always comes out after the Rain. And, this too shall pass.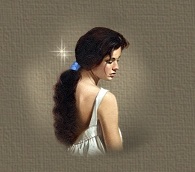 1 Thessalonians 4: 16 ~ 18
For the Lord Himself shall descend from Heaven with a shout,
with The Voice of The Archangel, and with the trump of God: and the dead in Christ shall rise first:
Then we which are alive and remain shall be Caught Up together with them in the Clouds,
to meet The Lord in the Air: and so shall we ever be with The Lord.
Wherefore comfort one another with these words.

Jesus said in John 8: 29 ~ 32, and in John 16: 32, 33
And He that sent Me is with Me:
The Father hath not left Me alone; for I do always those things that Please Him.
As He spake these words, many Believed on Him.
Then said Jesus to those Jews which Believed on Him,
If ye continue in My Word, then are ye My disciples indeed;
And ye shall know The Truth, and The Truth shall make you Free.
Behold, the hour cometh, yea, is now come, that ye shall be scattered,
every man to his own, and shall leave Me alone:
and yet I am not alone, because The Father is With Me.
These things I have spoken unto you, that IN ME ye might have Peace.
In the world ye shall have tribulation:
but be of good cheer; I have overcome the world.


In Genesis 15 God told Abraham to fear not, 'I AM thy Shield and thy exceeding great reward.'
Genesis 15: 7 'I AM The Lord that brought thee out....'
Genesis 17: 'I AM The Almighty God....'
Our relationship with Jesus Christ, spending time apart with Him in prayer, worship and in His Word each day, is our Stabilizer when we would otherwise feel tossed or torn. No one is exempt from pain, joy, the feeling of euphoria in comparison to feeling at the bottom of the barrel. Circumstances that we can find our self in at times, call on us to deal with thoughts and emotions that are not our 'norm'. It is through such times that we consider many things that we would otherwise be about daily busyness aloof from such.
Creative times of spiritual growth and our own maturity, come in the 'valley' experiences of life. Jesus is.....'The Lily of the valley', We are not alone there either. And, the glorious thing about being in the valley where times are hard and our Faith is tried and tested, is that HE IS WITH US there, and the valley is a go-between place. Some place we are in for a bit, and pass through to the other side. Once on the other side of the valley experiences of our life, it is then that we see that we did indeed learn much and change in many ways ..... While we were in the valley experience, thinking we were going nowhere.
We see our growth; we place emphasis on what is important rather than on trivialities. Love and compassion has encompassed us, changed our heart, and now we find we are able to better be His Hand Extended in the same Mercy and Love to others who suffer. All the while, HE IS with us! Hallelujah! In closing, be comforted in your heart, and built up in your Faith of GOD's working on your behalf, as you read the following closing texts to this message.
Matthew 9: 10 ~ 13
And it came to pass, as Jesus sat at meat in the house, behold, many publicans and sinners came and sat down with Him and His disciples.
And when the Pharisees saw it, they said unto His disciples, Why eateth your Master with publicans and sinners?
But when Jesus heard that, He said unto them, They that be whole need not a Physician, but they that are sick.
But go ye and learn what that meaneth, I will have Mercy, and not sacrifice: for I AM not come to call the righteous, but sinners to Repentance.
Matthew 9: 27 ~ 38
And when Jesus departed thence, two blind men followed Him, crying, and saying, Thou Son of David, have mercy on us.
And when He was come into the house, the blind men came to Him: and Jesus saith unto them, Believe ye that I am able to do this? They said unto Him, Yea, Lord.
Then touched He their eyes, saying, According to your Faith be it unto you.
And their eyes were opened; and Jesus straitly charged them, saying, See that no man know it.
But they, when they were departed, spread abroad His fame in all that country.
As they went out, behold, they brought to Him a dumb man possessed with a devil.
And when the devil was cast out, the dumb spake: and the multitudes marvelled, saying, It was never so seen in Israel.
But the Pharisees said, He casteth out devils through the prince of the devils. (jealous, in their unbelief and traditions of man)
And Jesus went about all the cities and villages, teaching in their synagogues, and preaching The Gospel of The Kingdom, and Healing every sickness and every disease among the people.
But when He saw the multitudes, He was moved with Compassion on them, because they fainted, and were scattered abroad, as sheep having no shepherd.
Then saith He unto His disciples, (followers) The harvest truly is plenteous, but the labourers are few;
Pray ye therefore The Lord of The Harvest, that He will send forth labourers into His Harvest.


Matthew 11:29
Take My yoke upon you, and learn of Me; for I AM Meek and Lowly in heart: and ye shall find rest unto your souls.
Mark 14: 60 ~ 62
And the high priest stood up in the midst, and asked Jesus, saying, Answerest thou nothing? what is it which these witness against Thee?
But He held His peace, and answered nothing. Again the high priest asked Him, and said unto Him, Art Thou The Christ, The Son of The Blessed?
And Jesus said, I AM: and ye shall SEE THE SON of man sitting on The Right Hand of POWER, and Coming in the Clouds of Heaven.
John 6: 33 ~ 35, 51
For The Bread of God is He which cometh down from Heaven, and giveth Life unto the world.
Then said they unto Him, Lord, evermore give us this bread.
And Jesus said unto them, I AM The Bread of Life: he that cometh to Me shall never hunger; and he that Believeth on Me shall never thirst.
I AM The Living Bread which came down from Heaven: if any man eat of This Bread, he shall Live Forever: and The Bread that I will give is My flesh, which I will give for the Life of the world.
John 8: 10 ~ 12
When Jesus had lifted up Himself, and saw none but the woman, He said unto her, Woman, where are those thine accusers? hath no man condemned thee? (the woman taken in adultery)
She said, No man, Lord. And Jesus said unto her, Neither do I condemn thee: go, and sin no more.
Then spake Jesus again unto them, saying, I AM The Light of the world: he that followeth Me shall not walk in darkness, but shall have The Light of Life.
John 10: 14, 15
I AM The Good Shepherd, and know My sheep, and am known of Mine.
As The Father knoweth Me, even so I know The Father: and I lay down My life for the sheep.
John 11: 25 ~ 27
Jesus said unto her, I AM The Resurrection, and The Life: he that Believeth in Me, though he were dead, yet shall he Live:
And whosoever liveth and Believeth in Me shall never die. Believest thou this?
She saith unto Him, Yea, Lord: I believe that Thou art The Christ, The Son of God, which should come into the world.
John 12: 26
If any man serve Me, let him follow Me; and where I AM, there shall also My servant be: if any man serve Me, him will My Father Honour.
John 13: 13 ~ 16
Ye call Me Master and Lord: and ye say well; for so I AM.
If I then, your Lord and Master, have washed your feet; ye also ought to wash one another's feet.
For I have given you an example, that ye should do as I have done to you.
Verily, verily, (truly) I say unto you, The servant is not greater than his Lord; neither He that is sent (Jesus) greater than He (the Father God) that sent Him.
John 14: 1 ~ 3
Let not your heart be troubled: ye believe in God, believe also in Me.
In My Father's House are many mansions: if it were not so, I would have told you. I go to prepare a place for you.
And if I go and prepare a place for you, I will come again, and receive you unto Myself; that where I AM, there ye may be also. (Hallelujah!)
John 14: 6
Jesus saith unto him, I AM The Way, the Truth, and The Life: no man cometh unto The Father, but by Me.
John 14: 18
I will not leave you comfortless: (without comfort) I will come to you.
John 14: 23, 24
Jesus answered and said unto him, If a man Love Me, he will Keep My Words: and My Father will Love him, and We will come unto him, and make Our Abode With him.
He that loveth Me not keepeth not My sayings: and The Word which ye hear is not Mine, but The Father's which sent Me.
John 15: 1
I AM The True Vine, and My Father is The Husbandman.
John 15: 5, 6 and 14
I AM The Vine, ye are the branches: He that abideth in Me, and I IN him, the same bringeth forth much fruit: for without Me ye can do nothing.
If a man abide not in Me, he is cast forth as a branch, and is withered; and men gather them, and cast them into the Fire, and they are burned.
Ye are My friends, if ye do whatsoever I command you.
John 16: 32, 33
Behold, the hour cometh, yea, is now come, that ye shall be scattered, every man to his own, and shall leave Me alone: and yet I AM not alone, because The Father is With Me. These things I have spoken unto you, that in Me ye might have Peace. In the world ye shall have tribulation: but be of good cheer; I have Overcome the world.
John 17: (Jesus prays) 24 ~ 26
Father, I will that they also, whom Thou hast given Me, be with Me where I AM; that they may behold (see, look upon) My Glory, which Thou hast given Me: for Thou Lovedst Me before The Foundation of the world.
O Righteous Father, the world hath not known Thee: but I have Known Thee, and these have Known that Thou Hast Sent Me.
And I have declared unto them Thy Name, and will declare IT: that The Love wherewith Thou hast loved Me may be in them, and I in them.
Acts 18: 9, 10
Then spake The Lord to Paul in the night by a Vision,
Be not afraid, but speak, and hold not thy peace:
For I AM With thee,
and no man shall set on thee to hurt thee:
for I have much people in this city.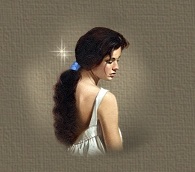 Very Beautiful And I Thank Each One of You for Sharing Your Artistry
(Kitty's Site is Now Closed)
The Music Playing Today is Entitled, Feelings