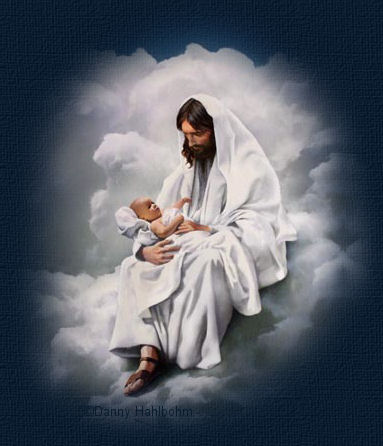 2 Corinthians 5: 17
Therefore if any man be in Christ,
he is a new creature:
old things are passed away; behold, all things are become new.
(Caps are used for Divine emphasis)
Old wants and desires; old sinful habits; the carnal way of thinking and preferring one's own will and control;
having priorities that are of this life only, with little or no time or thought given over to God and His feelings,
is just part of what this text is referring to.
The fact remains, that when we truly believe in Jesus Christ and what He has done for us,
believed the Word that has been sown into our hearts by someone,
that we consider Him, and doing so, we come to terms with our selfishness and sinfulness.
True repentance i.e. 'Greek: 'a change of mind, a turn around'
We are willing to deal with our fleshly appetites to control them ~ instead of vice-versa,
we start to care about what God wants for our soul and life.
He has a plan for every person's life.....a destiny.
Jesus fulfilled His God-given destiny. May each of us do the same.

John 3: 3 ~ 7
Jesus answered and said unto him, (Nicodemus, a ruler)
Verily, verily, (truly) I say unto you,
Except a man be born again, he cannot see the Kingdom of God.
Nicodemus saith unto Him,
How can a man be born when he is old?
can he enter the second time into his mother's womb, and be born?
Jesus answered, Verily, verily, (truly) I say unto you,
Except a man be born of water and of the Spirit, he cannot enter into the Kingdom of God.
That which is born of the flesh is flesh;
and that which is born of the Spirit is Spirit.
Marvel not that I said unto you, Ye must be born again.
†
Romans 12: 1, 2
I beseech you therefore, brethren, by the mercies of God,
that you present your bodies a living sacrifice, holy, acceptable unto God,
which is your reasonable service.
And be not conformed to this world:
but be ye transformed by the renewing of your mind,
that ye may prove what is that good, and acceptable, and perfect, will of God.

As you read through the Bible,
you see what God said to do and not do in about every thing we shall deal with in this life.
He uses the IF word much.
You know.....'if you do this, I'll do that, but IF you do that, I'll do this'....yea and nay.
He's given His promises to all.
Whether He blesses or curses a thing, depends upon what we choose.
Deuteronomy 28 says the various 'blessings' we can expect from Him as we do things His way.
It also gives the negative side, ...
what we can expect IF we choose to disobey Him in unbelief and self-will and rebellion. Curses.
And, we grow up to find that He cannot bless what is wrong;
He shall surely curse it.
He can bless...
what is acceptable and pleasing in His sight and in accord with His Word.
As we follow Christ, it will cost us 'self'....to be lost in Him as our first love.
This is for our good.... and is our joy, peace and health!
I remember many years ago when I came to Jesus,
walked down that aisle sobbing coming to Him with a contrite heart.
After I was baptized that morning and returned home, I felt so clean.
I knew that all my past sins were buried in that watery grave and I was on a brand new road with HIM.
I had a heart to serve God at any cost from that moment on.
And, later that week, my Pastor came and brought me my first Bible.
Wouldn't you know it ~ some of the first texts my Bible fell open to, tried my heart.
I read them thinking, 'Boy, I'm just starting out with Jesus and bummed out already!'
Coming to the text where Jesus said that unless we love Him more
than our father, mother, husband, wife, son or daughter....
that we are not worthy of Him.
Well, I was new at this stuff of Him and me, but I understood that! !!
Right there ~ I said,
'God, I don't want to hurt Your feelings, but You know....
that I just don't love You more than my husband or children,
so You are going to have to help me with that one.
I'm willing.....to do my part. Help me to do this.'
Many a time since that first reading,
I've come to the crossroads of preferences and choices.
HE IS my 1st and lasting love, Forever!
Some of those came painfully hard on my flesh, but always worth it! HE has never let me down; never will!
He didn't promise us a bed of roses and I'm sooooooo thankful that I didn't expect that.
After all, what did HE go through and why? HE was pure and innocent!
HE had and has....NO faults or failures in HIS life. Divine....that is HIM! Hallelujah!
As we embrace Him from our hearts, and follow HIM,
we 'touch upon the Divine' measure by measure.
And each part, makes us just want more of HIM....at any...cost!
Each part, makes us want to be more like Him.
Thank YOU, Jesus.
†
Matthew 10: 32 ~ 40 (Jesus said to us)
Whosoever therefore shall confess Me before men, him will I confess also before My Father which is in Heaven.
But whosoever shall deny Me before men, him will I also deny before My Father which is in Heaven.
Think not that I AM come to send peace on earth: I came not to send peace, but a sword.
For I AM come to set a man at variance against his father,
and the daughter against her mother, and the daughter in law against her mother in law.
And a man's foes shall be they of his own household.
He that loveth father or mother more than me is not worthy of Me:
and he that loveth son or daughter more than Me is not worthy of Me.
And he that taketh not his cross, and followeth after Me, is not worthy of Me.
He that findeth his life shall lose it: and he that loseth his life for My sake shall find it.
He that receiveth you receiveth Me,
and he that receiveth Me receiveth Him (the Father) that sent Me.
†
Mark 8: 38 (Jesus said)
Whosoever therefore shall be ashamed of Me and of My words in this adulterous and sinful generation;
of him also shall the Son of man be ashamed,
when He cometh in the Glory of His Father with the holy angels.
†
and, Matthew 5: 13.
Ye are the salt of the earth: but if the salt have lost his savour, (seasoning, flavor)
wherewith shall it be salted?
it is thenceforth good for nothing,
but to be cast out, and to be trodden under foot of men.
Ye are the light of the world. A city that is set on an hill cannot be hid.
Neither do men light a candle, and put it under a bushel, but on a candlestick;
and it giveth light unto all that are in the house.
Let your light so shine before men, that they may see your good works,
and glorify your Father which is in Heaven.


It is amazing how, when we come to Him with a childlike believing heart and will,
He can fashion our mind and life anew.
He merely wants to be our first love.
And when He is,
we'll place everyone and everything around Him as The Center of our life.
Priorities come into His order and we are more apt to have things in harmony with Him.
What was....so important to us, changes.
What we once clung to, we don't want any longer.
What once influenced us causing us fear and doubt that brought us into bondage,
is hindered from doing so because we look up and 'trust Him' with all facets of our being and life.
Who else ~~~~~~~~~~~can we trust so explicitly with us?!
We have a different mindset, as the texts above say.
This is the work of the Holy Spirit.
He is wonderful!
He is that One that walks alongside us as our Companion and Comforter.
And, this 'relationship' is Forever.
It isn't meant to be hot today and cold tomorrow.
It isn't supposed to be a duty ... to build it day by day,
anymore than any...'love relationship' is.
It is our joy to draw near to Him,
keep company with Him,
hunger and thirst after what HE has to say to us about things.
All at once we find that we care about how HE must feel;
What HE is going to react like to us;
What HE thinks of what HE sees INside us;
What HE wants ..... et cetera.
This is liberating! Just caring about what HE thinks of you, living that way! Hallelujah!
And, it is such a newfound joy to consider HIM more than our self.
In so doing, we consider others.
We find we are no longer living in this world according to 'me, my and I'.
When we see someone lost and suffering away from Jesus Christ,
we are going to care after them....and their soul.....
to the same measure that we care about our own. Golden rule.
We can't give to another what we do not possess.
Yet, we CAN bring to them what we DO possess; what knowledge we have at any given time.
We CAN sow the Living Waters of His love and His Word into their mind and hearts.
And we CAN pray for HIM to have HIS way in their mind....heart....will.....and lifestyle.
God can convince us all of whatever He wants to.
And He knows where we each need to see things that are necessary and important.

Jesus said HE is the Potter and we...are His clay.
Isaiah 29: 12 ~ 16
And The Book is delivered to him that is not learned, saying, Read this, I pray thee:
and he saith, I am not learned.
Wherefore the Lord said,
Forasmuch as this people draw near Me with their mouth, and with their lips do honour Me,
but have removed their heart far from Me,
and their fear toward Me is taught by the precept of men:
Therefore, behold, I will proceed to do a marvellous work among this people,
even a marvellous work and a wonder:
for the wisdom of their wise men shall perish,
and the understanding of their prudent men shall be hid.
Woe unto them that seek deep to hide their counsel from the Lord,
and their works are in the dark, and they say,
Who seeth us? and who knoweth us?
Surely your turning of things upside down shall be esteemed as the potter's clay:
for shall the work say of Him that made it,
He made me not?
or shall the thing framed say of Him that framed it,
He had no understanding?
†
Isaiah 64: 6 ~ 8
But we are all as an unclean thing,
and all our righteousnesses are as filthy rags;
and we all do fade as a leaf;
and our iniquities, (sins) like the wind, have taken us away.
And there is none that calleth upon Thy Name, that stirreth up himself to take hold of Thee:
for Thou hast hid Thy face from us,
and hast consumed us, because of our iniquities. (sins)
But now, O Lord, Thou art our Father;
we are the clay, and Thou our Potter;
and we all are the work of Thy hand.
†
Revelation 21: 1 ~8
And I saw a new Heaven and a new earth: for the first Heaven and the first earth were passed away;
and there was no more sea.
And I John saw the Holy City, New Jerusalem, coming down from God out of Heaven,
prepared as a bride adorned for her Husband.
And I heard a great voice out of Heaven saying,
Behold, the Tabernacle of God is with men,
and He will dwell with them, and they shall be His people,
and God Himself shall be with them, and be their God.
And God shall wipe away all tears from their eyes;
and there shall be no more death, neither sorrow, nor crying,
neither shall there be any more pain: for the former things are passed away.
And He that sat upon the Throne said,
Behold, I make all things new.
And He said unto me, Write: for these words are True and Faithful. (a sure thing!)
And He said unto me, It is done. I AM Alpha and Omega,
The Beginning and The End.
I will give unto him that is athirst of the Fountain of the Water of Life freely.
He that overcometh shall inherit all things; and I will be his God, and he shall be MY son.
But the fearful, and unbelieving, and abominable, and murderers, and whoremongers,
and sorcerers, and idolaters, and all liars,
shall have their part in the lake which burneth with fire and brimstone: (Hell)
which is the second death.

Where are you today dear heart?
Are you a follower of Jesus and His teachings?
Are you sold-out to Him and His ways,
respecting and admiring Him in a loving relationship?
Do you....care about what HE sees....is affected like ... by all of us down here on earth?
If you can answer yes to these questions, then your mind, will and life has and is being,
changed day-by-day into His pleasure,
for His Glory, and for HIM to be seen in YOU!
And that....is as it should be.
We are not here on earth to wallow around in 'the world is all about me'.
God calls us out of our self; unto HIM, and unto others.
If you could not....answer yes to these questions,
let this message and God's Holy Word to your heart,
touch you, change your mind and will to the point that you repent and truly become His child.
God believed in us all so very much.
So much that He gave us HIS best!.....His only Begotten Son, Jesus Christ.
HE is The Way to God Himself and to Heaven.
Jeremiah 18: 1 ~ 4, 6
The word which came to Jeremiah from The Lord, saying,
Arise, and go down to the potter's house, and there I will cause thee to hear My words.
Then I went down to the potter's house, and, behold, He wrought a work on the wheels.
And the vessel that He made of clay was marred in the hand of The Potter:
so He made it again another vessel,
as seemed good to The Potter to make it.
.....cannot I do with you as this Potter? saith The Lord.
Behold, as the clay is in The Potter's hand, so are ye in Mine hand,.....
Ecclesiastes 12: 13, 14
Let us hear the conclusion of the whole matter:
Fear God, and keep His commandments:
for this is the whole duty of man.
For God shall bring every work into Judgment,
with every secret thing, whether it be good or whether it be evil.


I Thank Each of You So Very Much ~ This is Beautifully Done
The Pretty Inspirational Music Playing Today is Entitled, Let There Be Peace On Earth