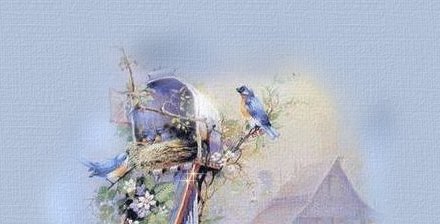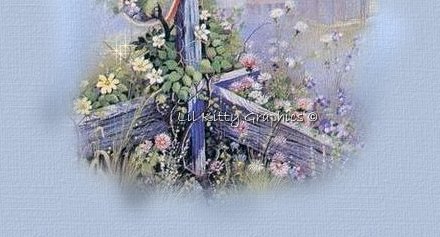 ~ Is There ANYthing Too Hard For The Lord? ~
In The Beginning GOD.....
(Caps Used for Divine Emphasis)
We see in Genesis 1 and 2 where the earth was empty in darkness, uninhabited.
God spoke and each thing He spoke, came into existence.
He said the Rhema (creative, faith-filled) Word, and what...He said...came into existence. The first thing He said is what He wanted for us all, 'Let there be Light!' Jesus came hundreds of years later saying, 'I AM The Light of the world. He that follows Me, shall not walk in darkness but shall have The Light of Life!' This is The God of this entire Universe.
This...is 'Heavenly Father' for all who come to Him in belief, following His Son, Jesus Christ. He has always told it like it is in clarity for all to understand. In Revelation 22, Jesus said, (paraphrased) 'Whosoever will...let him come and drink of The Waters of Life that I shall give him, freely...'.
This is The One that called Moses up to Him in Mt. Sinai; Who wrote into stone tables with His Divine Fiery Finger The 10 Commandments:
Exodus 31: 18 And He gave unto Moses, when He had made an end of communing with him upon Mt. Sinai, Two Tables of Testimony, tables of stone, Written with The Finger of God.
Exodus 32: 15, 16 And Moses turned, and went down from the mount, and the Two Tables of the Testimony were in his hand: the Tables were written on both their sides; on the one side and on the other were they written. And The Tables were The Work of GOD, and the Writing was The Writing of GOD, Graven upon the Tables.
This is GOD, The Omnipotent, Who caused Moses' face to shine forth so bright from being in His Holy Glory so that the people could not look upon his face because of the Brightness of God's Glory still upon him. Hallelujah!
This....is The God, that hardens men's hearts, melts them ~ changing it from stone to flesh...sensitivity of The Holy Spirit and being Transformed by GOD Himself, inside out. This is The Potter that fashions His children into new vessels that will bring Glory to His Name.
This is GOD, Who Divinely Intervened in plagues, one after another...suddenly frogs here, there and everywhere, and just as quick..after prayer...gone at once!
This is GOD, Who sent the Death Angel to slay the firstborn of every household of the unbelieving and rebellious in the land of Egypt, yet spared His own in the midst of it all, protecting and delivering them. 'When I see the blood on the lintel of the doorpost, I will pass over you.' This is a type and a shadow of when we come to Jesus Christ, accepting what His Precious Shed Blood purchased for us. We are under Jesus Christ Mutual-Life Assurance when we belong to Him.
This is GOD, who caused the Red Sea....fathoms deep, to swell up into heights toward the Sky~becoming walls of water. This is HE, THE I AM that caused the bottom of the Sea to become dry ground enabling His children to pass through it on dry land to the other side..Canaan Land, the land of milk and honey that He'd promised to the Israelites. Here again, we see God is for His own. He can be expected to do His part, after we show Him we are doing our part. This is true with the Israelites. They had to come to terms with their self and God....Then, God moved for their behalf.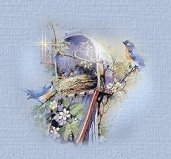 Can't you just picture it....a huge wall of water on each side of you and yours, trudging across the Sea on dry ground completely safe? When their enemies pursued them, the same God of Mercy for His chosen people the Israelites, showed Himself as The GOD of Judgment on their enemies that caused them such suffering. He brought the water walls down, drowning them all in the Sea. Divine Intervention has always been an earmark of God looking after His children, and always shall be. God said, 'I change not!'
This GOD that nothing is too hard for....came down in the form of the 4th man, in the midst of a hot and fiery furnace where 3 Hebrew lads were thrown that had refused to barter, worship or bow to any other god but The God of Heaven. God let them go in there; and HE delivered them out.
Just like God let...Daniel, that old senior citizen man of God in his 90's, going into the lion's den because he too, refused to bow to or worship any other god but The God of Heaven.
He was told not to pray...remained...praying 3 times a day near his window, year after year. What a dumb move for anyone to suppose they can stop a sold-out man or woman of God from praying....anytime...for whatever/however long! GOD met him in there, making a serene and cuddly cat out of the lions. His mercy delivered Daniel; His Judgment came on Daniel's enemies that conspired against him in stealth, having him put in there to be devoured because they were jealous of his position with the king and his favor with him. They....got to be partakers of Divinity by the lions devouring them to death. Golden rule! Sow=reap. (If we don't want to reap something back to us one day, we must not sow that thing; yet, if we do to another as we our self would want done to us, we shall surely reap the good harvest back of what we have sown.)
This man we follow as Christians is: Jesus Christ. He brings us into direct access to The Father God. He is The Door; The Resurrection...that shall Raise us up to live with Him in Eternity where there shall be no tears, pain, nor evil. Hallelujah! No one else could do so. He is our Creator; our Deliverer; The One Who came to save us from our destructive self-sin habits. HE is The Way...when you see none. He is The Truth, when you are confused in mind, tossed, driven and need clarity. HE is The Life, for all that will come to Him and commune with Him, laying down their burdens and leaving them at His feet to take care of. When there seems to be no hope and life becomes a chore and pain ~ LOOK UP.
This....is GOD....(John 1: 1 - 14) Who is never too busy to show Loving interest in us; give us His time and careful attention. This is GOD...that walked on the water, spoke to a tree to dry up at the roots because it bore no fruit after 3 years...and it obeyed.
This is HE we follow, past the 5-senses....in a Loving-Trust Relationship hand-in-hand being Led by Him where He leads us into all that is acceptable in His sight.
You today.....Do you feel downcast, run over, taken advantage of, not acceptable to God or man, tired of being tired and weary of being teary? Jesus cares about you. How much...do you...care about what HE feels and wants?
You....reading this right now....come to HIM and DROP all that 'feeling and way of thinking' of despair and self-pity. Draw near to HIM and HE shall...draw near to you! And, where HE is...there is joy, love and peace. Even, amidst a storm. He Walks the Storm!

Whatever you've done/not done.... give it all over to Him, give up and rise up, brush your knees off, stand up like a Soldier of the Cross in The Army of THE LORD GOD ALMIGHTY, and a child of THE KING! Go forward with good thoughts ~ ready for His bidding day-by-day to be...what He wants you to be, do and say (or not) ... with all people.
Philippians 4:8 (paraphrased) 'Think on...what is lovely...pure...good....honest...' Choose your thoughts carefully for they are affecting you with God and with others +
Let this mind...be in you...which was in Christ Jesus.'
Where...was HIS mind?
For sure, it had to be on GOD, His will and goodness or he could not have been Anointed to do what all He did with humanity...setting them free in mind, emotions, body and soul! He had to have had HIS mind on God's Words to Him. After all, 'out of the abundance of the heart a man speaks...' . What...did Jesus speak?
As a result, Jesus was in close company and The Presence of His Father, God. He... was out of self....giving Himself completely over to God, going about doing good to all, no matter what.
Out of self; ALIVE unto God...for God's pleasure, adding to others who were suffering. Compassionate with people because He was 'passionate with His Father, God' Who sent and trusted Him to fulfill HIS 'Destiny'. He showed...us GOD!
Want to be HIS Hand extended, liberating others?
Keep your self free from the entanglements of your self-flesh man, and you shall be able to free others. God doesn't Anoint our flesh, only the obedient that walk IN The Spirit. LIVE IN THE HOLY SPIRIT. In the same measure we are Free from evil, we are able to Liberate others from it. Paraphrased:
'Lay aside the weight of sin that does so easily beset (hinder) you.'
'Worship The Lord in the Beauty of Holy Living.'
Shalom, dear heart. Enjoy the journey for it will be over before you know it.
BE ready to SEE HIM.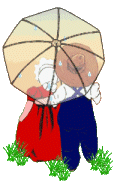 Thank You So Much For Sharing Your Lovely Artistry, Kitty
(Kitty's Site is Closed Now)
The Pretty Music Playing Today is Entitled, Picking Up Pebbles