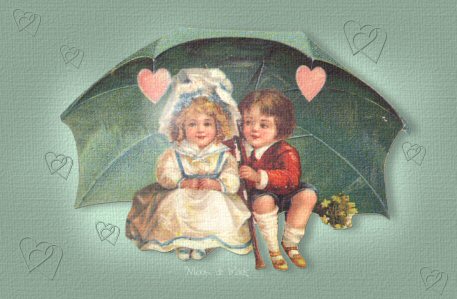 " Some Rain Must Fall "

Ecclesiastes 3: 1 ~ 8
" To every thing there is a season,
and a time to every purpose under the Heaven:
A time to be born, and a time to die;
a time to plant, and a time to pluck up that which is planted;
A time to kill, and a time to heal;
a time to break down, and a time to build up;
A time to weep, and a time to laugh;
a time to mourn, and a time to dance;
A time to cast away stones, and a time to gather stones together;
a time to embrace, and a time to refrain from embracing;
A time to get, and a time to lose; a time to keep, and a time to cast away;
A time to rend, and a time to sew;
a time to keep silence, and a time to speak;
A time to love, and a time to hate;
a time of war, and a time of peace. "
Throughout this journey that we call 'life', we each have a mixture of good and bad; happy and sad; hard and trying times as well as the easier ones. It is just a matter of time that we each come to know our share of joys mingled with sorrows. No one is exempt from these things and some have more of these than others do. Nonetheless, when it is all said and done, God sees it all. And, we are each in the loving palm of our Master-Builder's hand. It's what our attitude is as well as what we do with such experiences, that counts.
Joys, cannot be taken for granted, causing people to live aloof from the hurts and suffering of others. Rather, to count our blessings in the midst of whatever, is most wise, being teachable. Lessons are to be learned from it all.
Suffering, stretches us causing us to consider many things that we otherwise would not think upon. Suffering, is a call out of self, unto God and humanity. It also enlarges our heart with compassion, helping us to learn that the world we live in is not all about self.
There are people all around us who are hurting, lost, suffering and undone. Turmoil and being driven, dwell in the mind and bosom of many. When we've known suffering and learned many of its lessons that it alone teaches us, we find that we are considering the needs and feelings of others with a selfless heart of compassion. Empathy that steps up to the plate and helps to alleviate the pain and oppression of another. We involve ourselves to comfort and UPlift them, with the same comfort we've needed and received from Father God.
2 Corinthians 1: 3, 4
Blessed be God, even the Father of our Lord Jesus Christ, the Father of mercies, and the God of all comfort; Who comforteth us in all our tribulation, that we may be able to comfort them which are in any trouble, by the comfort wherewith we ourselves are comforted of God.
We who know The Lord in a close communing day-by-day relationship, are not alone, wherever we are.
He is with us and He is there for us, no matter what.
That assurance of faith in The One who is always caring after us with His unending love,
brings us encouragement and comfort that those who do not know Him personally,
cannot experience.
He is our Companion; the One Who walks alongside of us, our Comforter.
And we know that what we cannot do, He can and shall.
What a wonderful Friend to have in your corner.
Grace comes into play here.
Thus patient, trusting and consistent we are embracing Christ; and, how we are yielding to the work of the Holy Spirit, crucifying our flesh in the midst of it all. I speak of where our heart is and how much, as we'll see below in some fine Bible examples.
Years ago I heard it said that the only people who don't have problems are those who are in the cemeteries. Well now, (chuckles) I thought on that a bit and just as soon as I did, I thought that if they haven't lived to please the heart of God by honoring Him in obedience to His commands and wishes in His Word, they are in BIG trouble. Cemetery or no! This world here isn't all there is folks! We each have an Eternity we shall experience.
This sermon came forth as most of them do, as I was studying my Bible and thinking on things, applying things, comparing us today to them back then, Christian and non-Christian. It is important to read the Bible slow, with much thought. Always, applying it first to our self and comparing our self to it and the people we read about.
The Holy Bible, is the best 'how-to' Book on the market. And like any book we read, if we believe it, we shall act upon it the same as a person does who gets a manual of 'how to fix the car's engine'. Read it, think on it, believe it and act upon it's directions to achieve the desired end-result.
As I pondered The Word in study, my mind went to so many people throughout the years, that had and some still have, the idea that when you walk hand-in-hand with Jesus Christ, you should not have injustices, heartaches, reproach, illness attack your body, etc. And the beat goes on and on. I have even heard 'doctrines of men' teaching such things. There is The Word, applicable to all situations, and it needs to be rightly divided. The Word of God and many Bible examples we read about, repudiate such carnal philosophy.
In fact, God did not spare His Own Son from some of these mentioned. Why should we expect a bed of roses when we truly are connected to God through His Son? Are we better than He? I think not! So, let's enjoy and be UPlifted and ENcouraged by looking at some of these dear hearts in the Bible, their experiences, along with what they reacted like in the midst of it all. Here, we see where their heart was and what they learned from it all.
This is Romans 8: 28
'And we know that all things work together for good to them that love God,
to them who are the called according to His purpose'

Let's walk through some of them in the Old Testament first. For starters, Adam and Eve. God told Adam what to and not to do. He in turn told his wife what God said. She taught us by her example that 'the lust of the eyes, the pride of life, and the lust of the flesh' could take us over if we look and listen to the wrong source. (Genesis 3, read)
She shared the forbidden fruit (not...an apple....and no where does it say that in the Bible), with her husband. He didn't have to do it but he did. For the first time, they each experienced fear, guilt, anxiety, remorse, and a break in their close relationship of peacefulness and joy with God. They also saw that they were naked for the first time. Prior to their sin, they had not experienced anything but a utopian state with God, in close harmonious living. The blame-game started here with them, yet each were judged by God for their own choice, and bore it their self. That includes the serpent that beguiled her with false promises of how great they would be...even above God. Pride. Note too, there were no thistles, briars or stickers on the earth until after they sinned against God.
These two people birthed Cain and Abel. Two sons so very different though having the same parents.
Cain was like many professing Christians today, choosing to do part his own way, and part God's way. Rebellious and unsurrendered in his living because his heart was not right with God in respect and belief.
Abel, on the other hand, had a heart for God. He chose God's way and made it look so easy to believe the Lord, love Him and obey Him. A trust issue. Allegiance issue.
The time came that God refused Cain's offering, because he held back part, doing part to his own selfish whim and part God's way.
God accepted Abel's offering for he gave from his heart to God according to God's desire.
Cain was jealous, angry and resentful at this. God told Cain that had he done it His way, his actions and offering would have been accepted by Him, just like his brother's. That wasn't enough for Cain; he was Hell-bent! Driven in his carnal mind and will, he killed his good brother, Abel.
There you go....the first injustice in the Bible. Abel ended up dead-right! Cain was selfishly wrong!
God 'let' it happen and did not intervene to stop this taking of righteous young Abel's life because of the hatred of his killer. He also avenged Abel's blood on Cain's head and life.
Abel had done no wrong to deserve what happened to him.
Rather, he'd done what was pleasing and acceptable to the heart of God. He was in the right. His enemy was his brother that 'was not willing to consider and obey God' and one that should have defended and helped protect him from harm. (See Genesis 4)
The 3 Hebrew children...who would not bend and would not bow to another god. Thrown into a hot and fiery furnace, God was with them, delivering them out unharmed by the fire. They, as we, chose from their heart what they would be because of Whom they served. God's pleasure is all they sought from their heart of faith, trust and love in Him. Their actions portrayed this to all. Many believed in God because of their holy sold-out examples. (Daniel 1)
I already mentioned the pain, injustices, false accusation, imprisonment and isolation from his family and their love, that Joseph experienced, in my sermon, 'True Love'. Herein, I remind you of this that you may read it on my ministry site, if you have not done so already. Again, he was in the right pleasing God in his heart and life; his brothers were not. He was favored by his dad which incited jealousy, competition, anger, resentment and murder in their hearts. A lesson to all parents is to be found here about not showing partiality among their children. Jacob, his father, teaches us this in this story.
Then there was Job. I've heard him called self-willed, proud and un-teachable by some preachers throughout the years. I've always been blessed of the Lord to hear what GOD called him, quoted as below:
Job 1: 1 ~ 12
There was a man in the land of Uz, whose name was Job; and that man was perfect and upright, and one that feared God, and eschewed (shunned, refused) evil.
Now there was a day when the sons of God came to present themselves before The Lord, and Satan came also among them. And The Lord said unto Satan, Whence comest thou? Then Satan answered The Lord, and said, From going to and fro in the earth, and from walking up and down in it. And the Lord said unto Satan, Hast thou considered My servant Job, that there is none like him in the earth, a perfect and an upright man, one that feareth God, and escheweth (refuseth) evil?
Then Satan answered The Lord, and said, Doth Job fear God for nought? Hast not Thou made an hedge about him, and about his house, and about all that he hath on every side? Thou hast blessed the work of his hands, and his substance is increased in the land. But put forth Thine hand now, and touch all that he hath, and he will curse Thee to Thy face. (devil wants us to hurt God)
And The Lord said unto Satan, Behold, all that he hath is in thy power; only upon himself put not forth thine hand. So Satan went forth from the presence of The Lord. (Note: all that the devil could do to Job is what God allowed; no more, no less. Job suffering so at one point through the years, wished himself dead, but God did not let the devil take his life....just make him good and miserable, trying his heart and faith in GOD through it all)
Again, Job was not guilty. He was as GOD knew and said of him. God knew his heart and too, that no matter what, Job would be faithful to Him in thanksgiving of heart. He'd have to use his will and determination, being fixed and faithfully unmoveable in his relationship with God. His faith and trust in God's Lordship over him and the affairs of his life, helped him to do this.
Suddenly, in one day, one evil report after another came to Job.
His children were all killed, all his flocks were destroyed, etc. Everything was gone instantly. What emotions he must have experienced concerning his children...and his bond with each one of them. What wonderment, fighting fear of his future, and fight of faith, he must have experienced. What was Job's response?
Job 1: 20 ~ 22
Then Job arose, and rent (tore) his mantle, and shaved his head, and fell down upon the ground, and worshipped, And said, Naked came I out of my mother's womb, and naked shall I return thither: The Lord gave, and The Lord hath taken away; blessed be The Name of The Lord. In all this Job sinned not, nor charged God foolishly.
As you read on in Job, even his own wife told him to curse God and die.
He rebuked her saying she spoke as a fool, and told her that we not only should receive good from The Lord and blessings, but also evil.
(this is not a message people today even 'want' to hear)
The end of the story after much sorrow, trials of his faith even in his health, all forsaking him......is a happy ending and well worth the reading.
The end of Job, GOD turned around and gave him double he had before. Although His children were not back with him, his end was joyous and Blessed of The Lord with 'new' beginnings.
Jeremiah 31: 25
For I have satiated the weary soul,
and I have replenished every sorrowful soul.
I encourage you to read and reread in deep thought, your Bible day-by-day.
There are many people in there, whose life experiences are a teacher and encourager to us today.
Now to some in the New Testament.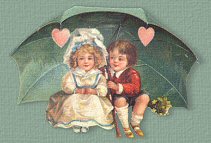 I encourage you to look them up to read them in detail for yourself:
Stephen, chosen of God, anointed by the Holy Ghost and one strong preacher man, was stoned to death as he was calling on God to forgive those who killed him, saying they knew not what they were doing. This, after a mighty last sermon he gave by way of teaching and revelation of Christ to his hearers. (Acts 7) He had done no wrong. God let them kill him. (as He did with many martyrs throughout all time, and even now in the Underground Church, and against true 'Christians' who are living in our midst. Many, because of people who are jealous of them, hate and seek to compete against 'The Light of God' in their lifestyles, and as they did against innocent Jesus, rose up with lies and false witnesses to get rid of them.
Saul, was zealous in the Jews religion. He walked in what light he had at the time. Thinking he was doing God's will, he sought out of their homes and had killed ~ men, women and children; also, preachers; who were believing in and preaching about this one called Jesus Christ.
He didn't believe that Jesus was The Messiah, the Promised Saviour prophesied to come to the Jews.
In his unbelief, he touched the anointed of God, had many of them killed that called on this Name and followed His way.
They...were innocent. They, were acceptable to God in their heart and living. But, God allowed this to become their lot. Are....we....promised a bed of roses, people?
2 Timothy 3: 12
" Yea, and all that will live godly in Christ Jesus shall suffer persecution."
In comparison, if what we say we believe in today,
is not to the degree that we trust God and stay faithful to Him even to the death if need be,
we have nothing at all in 'relationship with Him' and need to consecrate fully our life to God Himself.
We are...our brother's keeper and must be choosing what will enhance and build our/their own walk with Jesus Christ.
We see this in our sold-out Bible examples in the faith.
One who is willing to suffer and even die for what they believe in
is what the KGB looked for years ago
before they would trust those who said they were Christians in a room.
All others were rejected, not confided in by them, and cast out of the room.
Then those KGB members revealed to them that they too were 'Christians'. :)
After Saul had done his persecuting and killing of those who lived for, testified and preached of Jesus Christ, God met him on the road to Damascus telling him 'I AM JESUS Who you persecute. It is hard for you to kick against the pricks, Saul. (later named Paul). He was made to 'see spiritually' through the eyes of GOD, what 'Truth' is, and his heart and lifestyle and preaching became all for Jesus Christ and souls.
He too now, was subjected to the same (plus) reproach, beatings, imprisonment's, hatred, jealousy of religious folks, hurtful and harmful treatment, shipwrecked, left naked and for dead, rejections and false accusations, etc.
Suffering? Oh, yes. Despite it all, he kept his heart, mouth and life in pleasing graces with God. He chose...to keep the INside .... his spirit, clean and loyal to God. He never stopped preaching and never altered his message of Divine Truth to any. He was beheaded for the Name's sake of Jesus; he ran TO the chop block. Hallelujah! Study this true man of God. How I look forward to seeing so many of these one day in Heaven. It is because of this man that we Gentiles are reached with the Gospel. It is because of this man of God that we have most of the New Testament to read. His letters of ministry to those who were his converts to Christ, teach us riches in abundance in the spiritual realm. It is all about Jesus. It is all about our 'relationship with Him'. (see Acts 9, Saul's (the Apostle Paul) conversion)
Peter, was the one who had denied Jesus 3 times (past what he thought ... he would do), when Jesus was delivered up to be scourged, falsely accused, and crucified and ascended from the grave. Yet, he is the one that stood to his feet on the Day of Pentecost, filled with the Holy Ghost, having the keys to the Kingdom, preaching Christ's doctrine to all. (Acts 2) He followed Jesus without wavering. Strong in his love and faith in Christ and His doctrinal teachings, he was used in healings, deliverance and salvation to many. In Acts 3 you will see two preacher men who had no money (Peter and John), going into the Temple to pray, and their response to one lame man of over 40's years that asked alms of them, making his living this way.
Peter's heart, spirit and faith caused him to react and go into action, in what today is very unusual to see. Read, please. Peter's end? They chose to crucify him. He asked them to crucify him upside down, counting himself not worthy to be crucified as the Lord was. Another, non-wavering, willing to die for the Name's sake of Christ act of his faith and love. Hallelujah! He didn't 'deserve it' either.

Yes, there are many others, and nowhere will you see that they defended their self. Not one of them fought for their own life, or resisted what cruel injustices were done to them. All, were faithful non-compromising in their love for God and man. All, worshipped God in true allegiance from their heart. Their lives portray loving trust in God Himself, even while in agonizing and horrific circumstances that they found themselves in. 'This too shall pass'. Wonderful Jesus!
James, the brother of our Lord, was slain with the sword.
John, the Beloved, dipped in HOT oil, didn't die. He was the only one of the inner circle of Christ that was not to die a martyr's death. God spared him. Why? They exiled him to the Isle of Patmos. It was there that he was to be given by God the Book of Revelation. A Divine work and foretelling of things to come, in detail.
These, as all, were faithful to God and acceptable in His sight. They'd done no wrong to deserve such things that were done to them. Quite the contrary in fact, is what their life on earth counted for. What they chose to spend their self on and do with their time and speaking was God's pleasure. Yet God, knowing what they would be and do 'in the midst of it all', counted them worthy to suffer for Christ, as a testimony (an example) of 'the believer'. May He find us so, is my prayer. He is worth it all. Eternity is Forever with Him. Wonderful Jesus....... AMEN!




Thank You So Very Much Bev! One Absolutely Precious A Set!
The Pretty Music Playing Today is Entitled, Raindrops Keep Fallin' On My Head