Firstfruits
To a person who is not familiar with The Word of God, soaking it up into their mind and spirit each day, this word firstfruits may cause wonderment as to what it means. So, I start this message with its Biblical meaning; also, the dictionary's description.
Depending on where our focus is, it is easy to miss the message of what is being said. In fact, two people can be saying the same word only to find out later that they each were convinced of it meaning different things entirely. Example:
In the Bible the word suffer is used several times. In some texts it means the obvious...hurting, suffering, pain, etc. While in the Gospels when Jesus said, 'Suffer (allow) the little children to come unto Me, for of such is The Kingdom of God.' Same word; different meaning and application into the life. This is true of the word firstfruits also. Nevertheless, it means the best and first part of something.




Hebrew, O. T. "bikkuwr" - first ripe fruits; the early fruit; Also,
Greek, N. T. "aparche" - A beginning of sacrifice, i.e. the (Jewish) first-fruit
Dictionary: " the first products, results or profits of any activity; the earliest produce of the season"
Living in a world that vies for our affection and time, Eternity isn't on our mind if we run helter skelter doing this and that earthly thing, trying to fit God in last, even as a professing Christian. What and who is most important to us?
Taking the word 'first' of firstfruits speaks volumes to us if we are listening with a teachable and willing heart. God knows our heart doesn't He? He probes our heart condition every single day to find out our motives and what is or isn't in it. What is or isn't important to us, and how much. Yes, what we are now and what we shall ever be; what our fruit of character is or isn't, all hinges on who/what we 'want'. Simple truth! We all do/don't do; accept or reject what/who we 'want'. Firstfruit priorities? Let's check this out further.

First: In our world today, some give little thought to God, serving self and building their life around whatever suits their view and desire. These have no hunger, thirst or joy for a 'relationship with God'. The Bible warns against this, i.e.:
1 John 2: 15 ~ 17 (Jesus says this to all)
Love not the world, neither the things that are in the world. If any man love the world, the love of the Father is not in him.
For all that is in the world, the lust of the flesh, and the lust of the eyes, and the pride of life, is not of the Father, but is of the world.
And the world passeth away, and the lust thereof: but he that doeth the will (Word) of God abideth Forever.
Second: We have professing Christians (Lord forbid we are one of such) that have a spiritual heart problem. What am I saying here? Divided loyalty. God and Eternal things are not embraced in love's first place in their heart, time and living. Priorities? The fruit is doing part their own idea and way and part (what they choose to believe and therefore act on) the Bible. Cain did that one and was rejected. A warning to us of thinking we know more than God and setting our own 'intelligence and views' before and at the cost of what God says in His Word to do or not to do.
Third: There are those all over our world, including the underground church and precious brethren, who at all costs are genuine and truly sold out to Christ. He knows it each and every day by how they treat Him as their firstfruit possession (Hebrew, O. T. "reshiyth" - the first in place, time, order or rank; beginning, principal thing). He is our 1st love; 1st priority; 1st joy.
2 Corinthians 8: 11, 12
Now therefore perform the doing of it; that as there was a readiness to will, so there may be a performance also out of that which ye have. For if there be first a willing mind, it is accepted according to that a man hath, and not according to that he hath not.
Most who love the Lord are tithers (the first 10%) of their wages earned. This is good if indeed they are a cheerful giver, giving God what is His in the first place and not robbing Him of it as a thief. (See Malachi 3 on this command to us) However, once we are in true 'relationship with Christ', we show Him our love by our belief and surrender to His Word ~ giving Him 1st place in rank, time, preference, and order of our day. (Hebrew, O. T. "reshiyth" - the first in place, time, order or rank; beginning, principal thing) We all know how it goes; what (who) is really important to us, is what we choose foremost.
John 14: 23, 24
Jesus answered and said unto him, If a man love Me, he will keep My words: and My Father will love him, and we will come unto him, and make our abode with him. He that loveth Me not keepeth not My sayings: and The Word which ye hear is not Mine, but The Father's which sent Me.
God, The Creator of this entire Universe, is real. He is more real than anything you see or anyone you know. He outlasts it all. He is Eternal and He alone is Awesome! He is vitally important in life. He is so real and of major importance, that 'things and activities' have to bow to Him. Why? Because we 'choose' to be His 'firstfruit' bringing joy to His heart.
Let's take a look at some of the texts on this topic of firstfruit.
Proverbs 3: 7 ~ 10
Be not wise in thine own eyes: fear The Lord, and depart from evil.
It shall be health to thy navel, and marrow to thy bones.
Honour The Lord with thy substance, and with the firstfruits of all thine increase:
So shall thy barns be filled with plenty, and thy presses shall burst out with new wine.
Nehemiah 10: 35 ~ 37
And to bring the firstfruits of our ground, and the firstfruits of all fruit of all trees, year by year, unto the house of The Lord:
Also the firstborn of our sons, and of our cattle, as it is written in the law, and the firstlings of our herds and of our flocks, to bring to the house of our God, unto the priests that minister in the house our God: And that we should bring the firstfruits of our dough, and our offerings, and the fruit of all manner of trees, of wine and of oil, unto the priests, to the chambers of the house of our God; and the tithes of our ground unto the Levites, that the same Levites might have the tithes in all the cities of our tillage.
Foremost, before all things, God has our heart and thus, the best of us. (Hebrew, O. T. "reshiyth" - the first in place, time, order or rank; beginning, principal thing)
Are we what (who) we profess to be? Fruit that God is seeing and hearing? While we think about whether or not we are satisfied, is He satisfied with what He is offered? Are we comparing ourself to His Word? Or, to others? We are warned against this, i.e.:
2 Corinthians 10: 12
For we dare not make ourselves of the number, or compare ourselves with some that commend themselves: but they measuring themselves by themselves, and comparing themselves among themselves, are not wise. And, vs. 18 'For not he that commendeth himself is approved, but whom The Lord commendeth'.
With Christ (The Firstfruit) as our role model and example to follow, as we do so ~ people will come to see Him. We are becoming His firstfruit.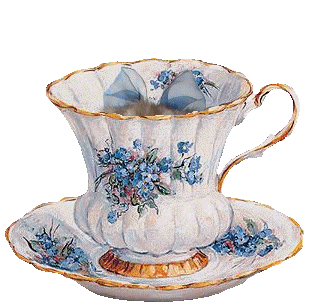 James 1: 18 ~ 22
Of His own will begat He us with The Word of Truth, that we should be a kind of firstfruits of His creatures.
Wherefore, my beloved brethren, let every man be swift to hear, slow to speak, slow to wrath: For the wrath of man worketh not the righteousness of God.
Wherefore lay apart all filthiness and superfluity of naughtiness, and receive with meekness the engrafted Word, which is able to save your souls. But be ye doers of The Word, and not hearers only, deceiving your own selves.
We see here that we are firstfruits of His creation by ordering ourself into the walk, lifestyle of the Holy Spirit...shucking fleshly, sinful and destructive habits. God isn't going to do this for us. We are told throughout the entire Bible that we are to agree with Him. Then and only then (faith produces action) do we act upon what He directs for our living. He knows best. Know that. Whether it seems real, easy or hard at the time, go with His Word. Let Him and His words guide you and you shall be protected from the devil's pitfalls and Hell itself. Also from the misery and loss the devil has for us.
Romans 8: 1
There is therefore now no condemnation to them which are in Christ Jesus, who walk not after the flesh, but after the Spirit.
Romans 8: 21 ~ 23
Because the creature itself also shall be delivered from the bondage of corruption into the glorious liberty of the children of God. For we know that the whole creation groaneth and travaileth in pain together until now. And not only they, but ourselves also, which have the firstfruits of the Spirit, even we ourselves groan within ourselves, waiting for the adoption, to wit, the Redemption of our body. †
[I, me and my is crucified by us onto the Cross, that we may rise up in His likeness and image. Flesh being crucified by us daily, we are able to be anointed as His hand to liberate others.] God doesn't anoint self and flesh.
1 Corinthians 15: 22 ~ 25
For as in Adam all die, even so in Christ shall all be made alive.
But every man in his own order: Christ the firstfruits; afterward they that are Christ's at His coming.
Then cometh the end, when He shall have delivered up The Kingdom to God, even The Father; when He shall have put down all rule and all authority and power. For He must reign, till He hath put all enemies under His feet.
Philippians 2: 13 ~ 16
For it is God which worketh in you both to will and to do of His good pleasure.
Do all things without murmurings and disputings:
That ye may be blameless and harmless, the sons of God, without rebuke, in the midst of a crooked and perverse nation, among whom ye shine as lights in the world; Holding forth The Word of Life; that I may rejoice in the day of Christ, that I have not run in vain, neither laboured in vain.
Colossians 2: 6 ~ 8
As ye have therefore received Christ Jesus The Lord, so walk ye in Him:
Rooted and built up in Him, and stablished in the faith, as ye have been taught, abounding therein with thanksgiving.
Beware lest any man spoil you through philosophy and vain deceit, after the tradition of men, after the rudiments of the world, and not after Christ.
James 4: 1 ~ 4
From whence come wars and fightings among you? come they not hence, even of your lusts that war in your members?
Ye lust, and have not: ye kill, and desire to have, and cannot obtain: ye fight and war, yet ye have not, because ye ask not.
Ye ask, and receive not, because ye ask amiss, that ye may consume it upon your lusts.
Ye (spiritual) adulterers and adulteresses, know ye not that the friendship of the world is enmity with God? whosoever therefore will be a friend of the world is the enemy of God.

For sure, our 'relationship with Jesus Christ', is the most vital and real relationship we shall ever possess in this life. It is absolutely nothing to flimflam around with. It is so precious that we must cultivate and protect it. We must make sure that we treasure and nurture it. It is the only 'relationship' we should let influence, sway, motivate and possess our devotion and love. Herein, we are His firstfruit.
When our last breath goes, in that very serious and sacred place when breath is leaving our body people, all that will matter to us is what He thinks of us and whether or not He is pleased with us.
Revelation 14: 1 ~ 5
And I looked, and, lo, a Lamb stood on The Mount Sion, and with Him an hundred forty and four thousand, having His Father's Name written in their foreheads.
And I heard a Voice from Heaven, as the Voice of many waters, and as the Voice of a Great Thunder: and I heard the voice of harpers harping with their harps: And they sung as it were a new song before The Throne, and before the four beasts, and the elders: and no man could learn that song but the hundred and forty and four thousand, which were Redeemed from the earth.
These are they which were not defiled with women; for they are virgins. These are they which follow The Lamb whithersoever He goeth. These were Redeemed from among men, being the firstfruits unto God and to The Lamb.
And in their mouth was found no guile: for they are without fault before The Throne of God.
Matthew 5: 13 ~ 16
Ye are the salt of the earth: but if the salt have lost his savour, wherewith shall it be salted? it is thenceforth good for nothing, but to be cast out, and to be trodden under foot of men.
Ye are the light of the world. A city that is set on an hill cannot be hid. Neither do men light a candle, and put it under a bushel, but on a candlestick; and it giveth light unto all that are in the house. Let your light so shine before men, that they may see your good works, and glorify your Father which is in Heaven.
Acts 17: 30, 31
And the times of this ignorance God winked at; but now commandeth all men every where to repent: Because He hath appointed a day, in the which He will Judge the world in righteousness by that man whom He hath ordained; whereof He hath given assurance unto all men, in that He hath raised Him from the dead.
Romans 5: 19
For as by one man's disobedience many were made sinners, so by the obedience of one shall many be made righteous. (firstfruits)
Life is short. Waste it not on trivial thoughts and matters or discussions. Eternity hangs in the balance for us all to embrace and pass on. Shalom, dear heart and do come back soon. You and Jesus are an unbeatable team!


Precious and Pretty, Amy. Thank You For Sharing Your Artistry
Script Used For The Floater Butterfly is Courtesy of
Altan
The Pretty Oldie Music Playing is Entitled, Smile