~ Who Is Peter? ~

John 13: 6 ~ 9
Then cometh He to Simon Peter: and Peter saith unto Him, Lord, dost Thou wash my feet? Jesus answered and said unto him, What I do thou knowest not now; but thou shalt know hereafter. Peter saith unto Him, Thou shalt never wash my feet. Jesus answered him, If I wash thee not, thou hast no part with Me. Simon Peter saith unto Him, Lord, not my feet only, but also my hands and my head.
Addressing the heart condition in man, Jesus asked Peter 3 times in John, Chapter 21 "....lovest thou Me more than these? He saith unto Him, Yea, Lord; Thou knowest that I love Thee. He saith unto him, Feed My lambs." Jesus was placing Peter's focus upon what He wants and expects of humanity, i.e. :
a) Jesus Christ being our first love relationship we should honor and take diligent loving care of; and,
b) Having a burden for lost souls; reaching them for Christ's Kingdom.
The 2 Great Commandments Jesus gave to us, bespeak of these.
What do we feed them? His Word. His Living Manna (Bread) from Heaven.
John 5: 38 ~ 44 Jesus said:
And ye have not His Word abiding in you: for whom He hath sent, Him ye believe not. Search The Scriptures; for in them ye think ye have Eternal Life: and they are they which testify of Me. And ye will not come to Me, that ye might have Life. I receive not honour from men. But I know you, that ye have not the love of God in you. I am come in My Father's Name, and ye receive Me not: if another shall come in his own name, him ye will receive. How can ye believe, which receive honour one of another, and seek not the honour that cometh from God only?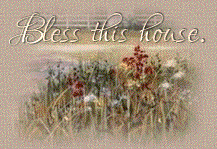 As we see Peter when he first came to Christ, we see him quick to question and quick to act ~ without thought of the result of his actions. Impetuous. In the dictionary this word means: 'Impulsive; characterized by sudden or rash action or energy, emotion; moving with great force; violent; hasty to speak or act without first thinking it out; lack of reflection, at times not careful; quick tempered. '
As with anyone, we are changed from flesh to Spirit control, as we 'follow' Christ. What was once a vice to us and others while we were under the control of our fleshly will, becomes a Virtue as we surrender to The Holy Spirit's way and nature. I speak here of his temperament, ~ and ours. I speak of how The Lord tames the wild stallion, leaving it with its spirit, yet under the reigns of The Holy Spirit, doing His bidding.
With this man of God, we see that he placed his determination under the control of The Holy Spirit. Thus, he walked 'in The Spirit' and affected people accordingly. Even his death of being crucified upside down in martyrdom, was a beautiful picture of loving devotion to his Master and a glory to God. No fear, he chose to be upside down when they decided to crucify him, saying to them that he wasn't worthy to die in the same way his Lord did, i.e. upright on the cross. (See Foxes Book of Martyrs)
His flying off the handle in nasty, hateful temper fits of carnality against others, was long ago gone from his spirit and life. He was sold-out to God, following Jesus Christ as Lord. What would have ruined him and anything he could have been used like for gaining souls into The Kingdom of God, he laid down at the feet of Jesus and left them there. (as we too must do)
He was truly a 'new creature in Christ'. He knew, that the worst enemy we face each day is our flesh that trys to get us to hold onto part God's way and part our own way. Divided loyalty. His heart condition with God dictated his choice of crucifying his flesh daily. Thus, he became Christ's heart and hand extended to humanity. He was a force to deal with ~ a force in 'partnership with Christ'.
Observing Peter in The Gospels, The Book of Acts and in his letters of ministry in 1st and 2nd Peter, we learn much about what type a person he was, what his heart condition was toward God and man. His character, personality, ambitions and lifestyle filter throughout his writings. He was the same in person as what people read in his writings. Praise The Lord.
He spoke the Truth of God without compromise. Sincere and true hearted with God and man.
We come 'in touch with his spirit' by observing his choices:
change ~ after once denying The Lord three times because of fear of man before....he received The Holy Ghost in Acts 2;
temperament ~ after once whacking off a soldier's ear in the Garden of Gethsemane when the soldiers came to get Jesus; ( John 18: 10, 11 see) into being sweetly and firmly under the control of The Holy Spirit.
We see him Christlike, and unwavering in being what would please God, following and teaching Christ's doctrine.
In this sermon, I touch upon only some of the high points of his life and mission.
If you study the Gospels, Acts and 1st and 2nd Peter for your self, you'll learn more of this man who Christ appointed and trusted explicitly to carry on His message when He was Resurrected.
When I think of Peter I think of how wonderfully he 'let The Holy Spirit' change him within and without...into Christ's likeness. He truly loved The Lord and showed Him how much, by what he became with Him. He pleased The Lord. What is there that is better to do with our life? Now, wherever you see him, he is always the same. He isn't changing by the people he is talking to; he is true-hearted, sincere and genuine. A true man of God. No facade and dependably faithful to God and stabile in The Lord. He is steadfastly bold in love for God and the souls of mankind, speaking forth The Word unto the saving of their souls.
It matters not who is around, what rank they are or are not, rich or poor, saint, sinner or hypocrite....he is the same person with the same fruits and message to all. A sincere Christian, unwavering, stabile and faithful. We see no hypocrisy (pretending) and no deceit or hatefulness in this man. Rather, we see him motivated and controlled by God's unconditional Love, Truth and Mercy.
God could count on him. Lost souls could count on him. The saints of God could count on him.
This is why Jesus chose him to bring forth the keys to The Kingdom of God, Christ's Doctrine.
We see him stand up bold speaking for Christ in Acts 2: 14 ~ 47 (see). From then on, he went full speed ahead under the control of The Holy Spirit. His heart was with God.
Matthew 14: 25 ~ 33
" And in the fourth watch of the night Jesus went unto them, walking on the Sea. And when the disciples saw Him walking on the Sea, they were troubled, saying, It is a spirit; and they cried out for fear. But straightway Jesus spake unto them, saying, Be of good cheer; it is I; be not afraid. And Peter answered Him and said, Lord, if it be Thou, bid me come unto Thee on the water. And He said, Come. And when Peter was come down out of the ship, he walked on the water, to go to Jesus. But when he saw the wind boisterous, he was afraid; and beginning to sink, he cried, saying, Lord, save me. (eyes on Jesus=faith with no fear; eyes on the circumstance=fear)
And immediately Jesus stretched forth His hand, and caught him, and said unto him, O thou of little faith, wherefore didst thou doubt? And when they were come into the ship, the wind ceased. Then they that were in the ship came and worshipped Him, saying, Of a truth Thou art The Son of God."
Note: I've heard some criticize Peter for his fear but did you notice.....all of the others stayed in the boat! It was only Peter who was quick to recognize and want confirmation of the fact that he was indeed seeing The Lord. So, he asked a mighty thing, and 'did indeed act upon his faith' by stepping out onto the stormy Sea. Peter walked on the water!!! Faith, love and actions showing....his faith. I find no fault in the man who loved Christ as much as that in childlike trust. Awesome!
John 6: 63 It is The Spirit that quickeneth; the flesh profiteth nothing: the Words that I speak unto you, they are Spirit, and they are Life.
See 1 Corinthians 13.....and Galatians 5: 22 and 23 vs. Compare 'you' with those fruits. Jesus said, 'By their fruit you shall know them.' Talk, talk and talk....but 'I will show...you my faith...by what I am...and what I am doing and saying...'
1 John 2: 5, 6 But whoso keepeth His Word, in him truly is the love of God perfected: hereby know we that we are in Him. He that saith he abideth in Him ought himself also so to walk, even as He walked.
Peter was one of three of The Lord's inner circle of men that He chose to be with Him in special miraculous events. Why? They had a childlike unwavering faith in God and His working. God always Divinely intervenes in the realm where faith is. It lays the foundation for Him to come down from Heaven, Divinely intervening in the affairs of man on earth. Nothing....is beyond His abilities to change. Nothing...and no one. This said, let's look at three such happenings:
1) Peter, James and John were men of such faith that Christ had only them ... with Him, in the Transfiguration on the Mount:
Matthew 17: 1, 2 The Transfiguration. And after six days Jesus taketh Peter, James, and John his brother, and bringeth them up into an high mountain apart, And was transfigured before them: and His face did shine as the Sun, and His raiment was white as the light.
2) Mark 5: 35 ~ 42, The ruler's 12 yr. old daughter raised from the dead. Only her parents, along with only Peter, James and John, were allowed to be with Christ as He raised her. One mind; one accord; All of faith. He had removed those that didn't believe so He could raise her up. Faith moves God on the scene.
While He yet spake, there came from the Ruler of the Synagogue's house certain which said, Thy daughter is dead: why troublest thou The Master any further? As soon as Jesus heard the word that was spoken, He saith unto the ruler of the synagogue, Be not afraid, only believe.
And He allowed no man to follow Him, except Peter, and James, and John the brother of James. And He cometh to the house of the ruler of the synagogue, and seeth the tumult, and them that wept and wailed greatly. And when He was come in, He saith unto them, Why make ye this ado, and weep? the damsel is not dead, but sleepeth.
And they laughed Him to scorn. But when He had put them all out, He taketh the father and the mother of the damsel, and them that were with Him, and entereth in where the damsel was lying. And He took the damsel by the hand, and said unto her, Talitha cumi; which is, being interpreted, Damsel, I say unto thee, arise. And straightway the damsel arose, and walked; for she was of the age of twelve years. And they were astonished with a great astonishment.
3) Matthew 26: 36 ~ 41 As He prepared Himself for His Crucifixion...in the Garden in prayer, Peter, James and John were the ones He chose in such a horrific time to pray with Him:
" Then cometh Jesus with them unto a place called Gethsemane, and saith unto the disciples, Sit ye here, while I go and pray yonder. And He took with Him Peter and the two sons of Zebedee, and began to be sorrowful and very heavy. Then saith He unto them, My soul is exceeding sorrowful, even unto death: tarry ye here, and watch with Me. And He went a little further, and fell on His face, and prayed, saying, O My Father, if it be possible, let this cup pass from Me: nevertheless not as I will, but as Thou wilt.
And He cometh unto the disciples, and findeth them asleep, and saith unto Peter, What, could ye not watch with Me one hour? Watch and pray, that ye enter not into temptation: the Spirit indeed is willing, but the flesh is weak. (3 times they let Jesus down; He was in this all alone with God. The one time He asked something of them. He who had done so much for them, paid such prices for them, taught them so very much of the Father's ways....and they fell asleep on Him, not praying even an hour with Him. See this text in its entirety)
Peter thought he would never deny The Lord. His heart was that way for Jesus. Yet, he didn't recognize the weakness of doing things his own way, on his own steam. He didn't yet realize that it would be only by the working of The Holy Spirit within his heart (that he would soon receive ... see Acts 1 and 2), that he could be Faithful to Christ without wavering.
Jesus tried to tell him, but he didn't believe Him when He said that before the cock crows twice, Peter, you shall deny Me three times'. So it was. Christ was trying to prepare them in the Garden...calling them to prayer and out of their flesh, to be under The Holy Spirit control. This way, they would be ready for what was about to happen to Him and them. But, they slept on the job. Temptation took Peter over as he looked at the faces of people who recognized him to be one of Christ's closest inner circle of men. He cared more about his own neck and what they would react like against him also. Fear of man crippled him, bringing him into bondage to them. Christ came to set him free by His Spirit. This can only happen when we embrace Him in simple trust and follow Him into all that is acceptable and good in His sight. He betrayed this Jesus who he said he'd never deny. This, before he received the Holy Ghost in Acts.
Matthew 26: 74, 75 Then began he to curse and to swear, saying, I know not the man. And immediately the cock crew. And Peter remembered the words of Jesus, which said unto him, Before the cock crow, thou shalt deny Me thrice. And he went out, and wept bitterly.
As we watch his life from Pentecost on, we never see him deny Jesus Christ again. We never see him being a men-pleaser instead of a God-pleaser. And, we never see him complaining about whatever is happening with him. Faith and devotion rule him now. A Love that motivates his choices, manner of speech and lifestyle, even to his last minute on earth. What a wonderful testimony of Christ's impact on a human heart and life.
When Jesus was here, it was Peter that He corrected several times with insightful teaching. After Jesus was gone, it was Paul who at times would reprimand him (Galatians 2: 14), having a difference about the Jews religion and how he was handling things. Yet, Peter was wise in the Lord and the power of His might. God used him to liberate souls in mind, body and soul. God's approval was upon him. Thus, God backed his preaching with signs and wonders confirming The Word he spoke. Numerous miraculous events happened through him, the following of which, is merely one of them, raising the dead:
Acts 9: 40 ~ 42 Peter raising the dead girl, Tabitha:
But Peter put them all forth, and kneeled down, and prayed; and turning him to the body said, Tabitha, arise. And she opened her eyes: and when she saw Peter, she sat up. And he gave her his hand, and lifted her up, and when he had called the saints and widows, presented her alive. And it was known throughout all Joppa; and many believed in The Lord.
I trust you've been enlightened with regard to this dear brother in Christ and servant of The Lord. Too, that you've been inspired to let go of self and this world's ways, letting Christ have full sway upon your innermost being and life, day-by-day. Following Jesus, .... being in 'relationship' with Him, is joy unspeakable and full of Glory. Shalom!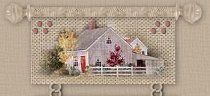 Uniquely Pretty And I Thank You So Much For Sharing Your Artwork, Emma
The Inspirational Music Playing Today is Entitled, As The Deer