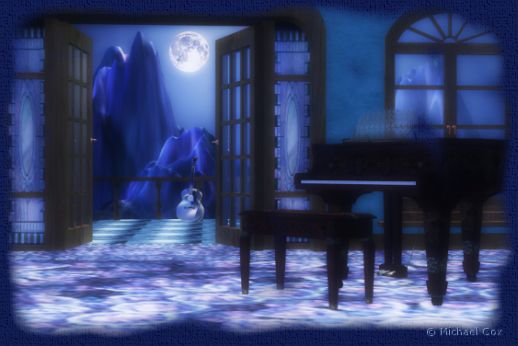 Just Do It!


Knowledge of any kind, be it spiritual or carnal knowledge, does us no good until we activate it. Just do it. To know that you know something and not act upon it is like walking into a dark room, knowing there is an electric switch, and not flipping it on so as to lighten the darkened room. Thus, no benefit.
Knowledge of any kind that stays in our head, rummages through our thoughts not acted upon, is worse than not having it. We must use it ~ act upon it and just do it! Then, many things are set into motion that need to come into fruition.
It is human nature to fight fears within and without at various times. What is unknown and usually doesn't even happen ... is what causes the most fear. We are set free as we act in faith in God's working and a belief in our self as well. He gives us that. He revamps our thinking processes that motivates us into action. Too, we must not procrastinate for doing so causes us to miss many beautiful things and experiences otherwise reaped. These things said, here are some Scriptures that come to mind pertaining to these areas. Enjoy and be uplifted as you ponder them and 'just do it!'

Proverbs 1: 7 The fear of The Lord is the beginning of knowledge: but fools despise wisdom and instruction.
Proverbs 2: 6, 7 For The Lord giveth wisdom: out of His mouth cometh knowledge and understanding. He layeth up sound Wisdom for the righteous: He is a buckler to them that walk uprightly.
Psalms 14: 1, 2 and 4
The fool hath said in his heart, There is no God. They are corrupt, they have done abominable works, there is none that doeth good. The Lord looked down from Heaven upon the children of men, to see if there were any that did understand, and seek God. .... Have all the workers of iniquity no knowledge? who eat up My people as they eat bread, and call not upon The Lord.
Proverbs 2: 10 ~ 12 When Wisdom entereth into thine heart, and knowledge is pleasant unto thy soul; Discretion shall preserve thee, understanding shall keep thee: To deliver thee from the way of the evil man, from the man that speaketh froward things;...

Luke 16:10 He that is 'faithful' in that which is least is faithful also in much: and he that is unjust in the least is unjust also in much.
a) Spiritually speaking, if He can trust us to use what we already have and to do right with it in His sight, then, He can trust us in bigger things. Changes result within and surrounding us. It is like the parable of the talents.
b) Speaking on having secular wisdom and knowledge, once we act upon it, many things come forth by way of our personal development, self-esteem, and life-changing experiences. Even moreso, when we possess Divine Wisdom and Knowledge that is attained by believing and acting upon God's Word. Thus, 'nothing ventured nothing gained'. Just do it!
1 Samuel 2: 3 Talk no more so exceeding proudly; let not arrogancy come out of your mouth: for The Lord is a God of Knowledge, and by Him actions are weighed.
James 4: 17 Therefore to him that knoweth to do good, and doeth it not, to him it is sin.
1 Corinthians 1: 18 ~ 21 For the preaching of the Cross is to them that perish foolishness; but unto us which are saved it is The Power of God. For it is written, I will destroy the wisdom of the wise, and will bring to nothing the understanding of the prudent. Where is the wise? where is the scribe? where is the disputer of this world? hath not God made foolish the wisdom of this world? For after that in the wisdom of God the world by wisdom knew not God, it pleased God by the foolishness of preaching to save them that believe.
Psalms 94: 8 ~ 15 Understand, ye brutish among the people: and ye fools, when will ye be wise? He that planted the ear, shall he not hear? He that formed the eye, shall He not see? He that chastiseth the heathen, shall not He correct? He that teacheth man knowledge, shall not He know?
The Lord knoweth the thoughts of man, that they are vanity. Blessed is the man whom Thou chastenest, O Lord, and teachest him out of Thy law; That Thou mayest give him rest from the days of adversity, until the pit be digged for the wicked. For The Lord will not cast off His people, neither will He forsake His inheritance. But Judgment shall return unto righteousness: and all the upright in heart shall follow it.
2 Peter 1: 2 ~ 11
Grace and peace be multiplied unto you through the knowledge of God, and of Jesus our Lord, according as His Divine power hath given unto us all things that pertain unto Life and godliness, through the knowledge of Him that hath called us to glory and virtue: Whereby are given unto us exceeding great and precious promises: that by these ye might be partakers of the Divine nature, having escaped the corruption that is in the world through lust.
And beside this, giving all diligence, add to your faith virtue; and to virtue knowledge; And to knowledge temperance; (self-control) and to temperance patience; and to patience godliness; And to godliness brotherly kindness; and to brotherly kindness charity. For if these things be in you, and abound, they make you that ye shall neither be barren nor unfruitful in the knowledge of our Lord Jesus Christ.
But he that lacketh these things is blind, and cannot see afar off, and hath forgotten that he was purged from his old sins. Wherefore the rather, brethren, give diligence to make your calling and election sure: for if ye do these things, ye shall never fall: For so an entrance shall be ministered unto you abundantly into The Everlasting Kingdom of our Lord and Saviour Jesus Christ.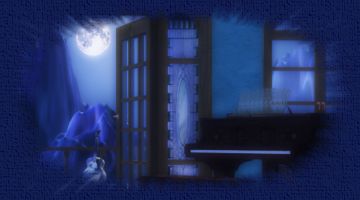 Speaking of the crippling effects of fear that cause some not to step out using their knowledge, robbing them of the good God Himself would have them feel of freedom and experience, know this:
1) Fear is negative faith set in motion that will draw the negative to us like a magnet. It must not be given into.
2) Faith is positive trust in God and our own ability and people. It causes us to take action, venture out and use what knowledge we already have. New beginnings, experiences, joy, peace and liberation are just some of the results of faith-decision making and action.
Never 'let' fear of the unknown or negative presumptions cripple you into standing still. Reach up, reach within, gut up and act upon what you know already in your heart. Prayerful and trusting God, as we do our part...on a spiritual or secular level, we know as God's child, He then shall do the rest. He will order the circumstances to bring forth the outcome. As mother said, 'we get out of something exactly what we put in'. As God says, sow=reap. And:
Luke 12: 5 ~ 9 (Jesus said) But I will forewarn you whom ye shall fear: Fear him, which after he hath killed hath power to cast into Hell; yea, I say unto you, fear him. Are not five sparrows sold for two farthings, and not one of them is forgotten before God? But even the very hairs of your head are all numbered. Fear not therefore: ye are of more value than many sparrows. Also I say unto you, Whosoever shall confess Me before men, him shall the Son of man also confess before the Angels of God: But he that denieth Me before men shall be denied before the Angels of God.
Enjoy being uniquely 'you' with what God has surely placed in your heart and mind already. Use it. Speak it. Follow it. Step up to the plate, waiting for no one, and act upon it. Then, many things are set into motion that need to come into fruition for your life, well-being, and into the lives of others through you.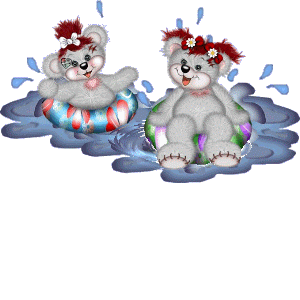 Philippians 4: 13
I can do all things through Christ which strengtheneth me.


Script Used For The Floater is Courtesy of
Altan
I Thank Each One of You For Sharing Your Talent :)
The Pretty Oldie Music Playing is Entitled, Misty